Should College Athletes Be Able to Sign Endorsement Deals? California Senate Votes on Bill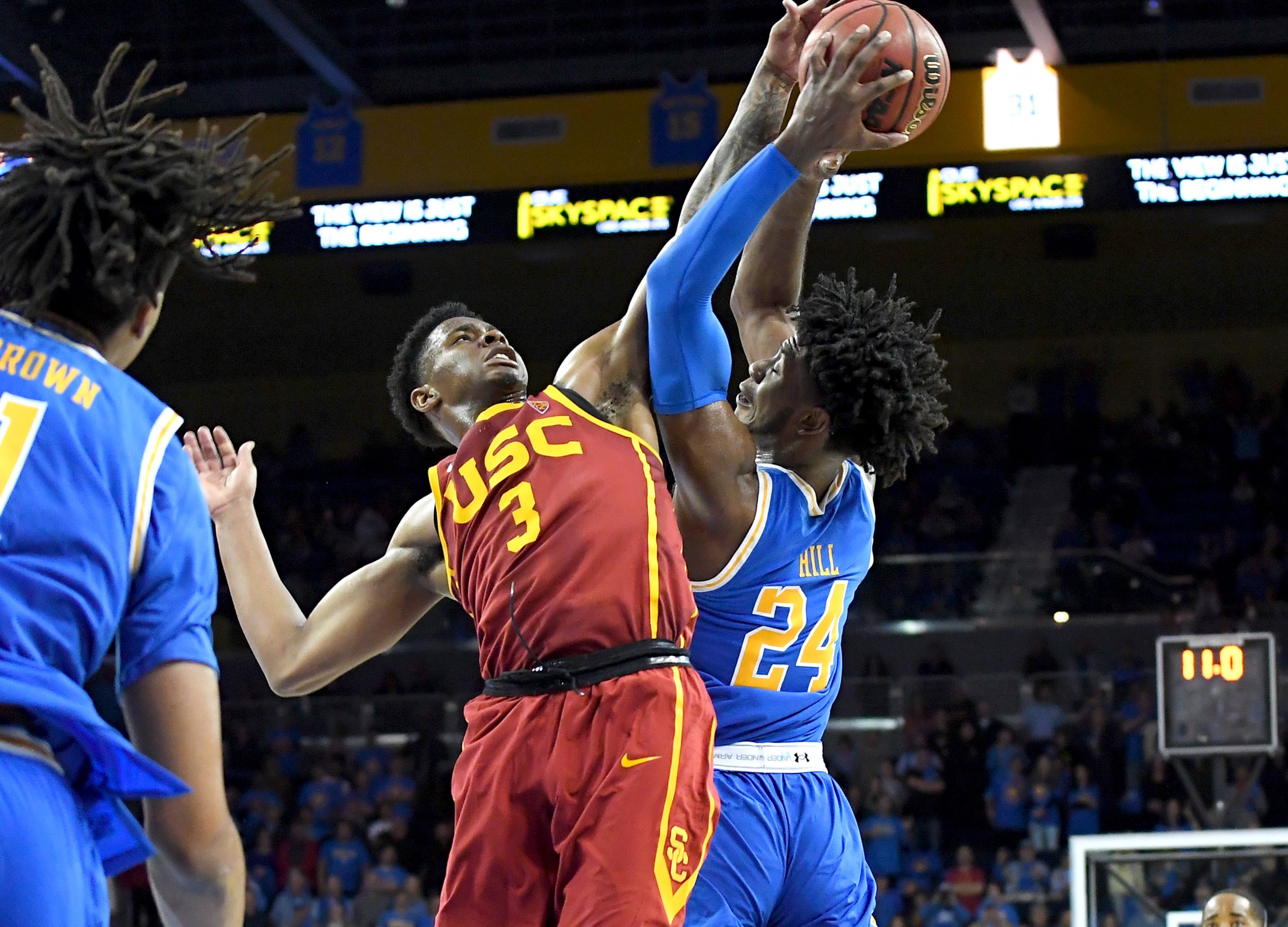 Athletes at colleges in California may be able to sign endorsement deals as early as January 1, 2023.
Student-athletes are prohibited from financially profiting from their talent outside of formal scholarships, as it can deem them ineligible for amateur athlete status. In a world where athletics are responsible for millions of dollars in revenue for colleges and universities, a debate emerged as to whether college athletes are getting a raw deal.
On May 14, the NCAA, which makes and enforces rules regarding college athletics, announced it would examine its position on athletes benefiting from their name, image and likeness. The group discussions could result in rule modifications.
The announcement was seen as a big step by many people and lip service by others and legislators in California aren't waiting for the NCAA to make its decision.
California's Fair Pay to Play Act would prohibit all "postsecondary educational institutions," including public and private schools, and the NCAA from preventing California student-athletes from earning compensation from their name, image or likeness. Accepting compensation could also not affect a student's eligibility for a scholarship.
It would also allow student-athletes to obtain professional representation, including agents and attorneys. Newsweek reached out to the NCAA but did not receive a response in time for publication.
"SB206 punches a hole in unfair rules that exploit college athletes and allow the NCAA, universities, TV networks, and corporate sponsors to pocket huge sums. Under SB206, California student-athletes will enjoy the same right as all other students—to earn income from their talent," State Senator Nancy Skinner, the bill's sponsors, posted on Twitter.
Senate Bill 206, introduced in February, passed the California Senate on Tuesday with 31 votes in favor and five votes against. Votes largely fell along party lines with five Republicans voting "no" and every Democrat voting "yes." However, it did receive bipartisan support with Republican State Senators Scott Wilk and Mike Morrell voting in favor of the bill, as well. Wilk is a co-author of the bill.
If passed by the Assembly and signed into law by Governor Gavin Newsom, the provisions of the bill would go into effect on January 1, 2023.
California isn't the only place introducing legislation aimed at allowing student-athletes to receive compensation past scholarships. In March, Representative Mark Walker introduced the Student-Athlete Equity Act, which would prohibit amateur sports organizations from barring or substantially restricting the use of an athlete's name, image or likeness.
For years, Democratic Presidential Candidate Andrew Yang has repeatedly called for student-athletes to be fairly compensated. He's penned multiple posts on Twitter about the gap between the money athletes make for various organizations and their compensation, writing that "exploiting young people is a terrible example to set."