California Senator Kamala Harris Announces Presidential Bid, Becomes Latest Democrat to Enter the Fray of 2020 Election
Democratic Senator Kamala Harris of California announced her intention for run for president in the 2020 election on Monday morning, breaking the news in an interview on Good Morning America.
Harris, 54, has served in the Senate for two years and is the daughter of Jamaican and Indian immigrants, The Washington Post reported. She was previously the first African-American and first woman to serve as California's attorney general. Harris joins what is expected to be a large and diverse field for the Democratic Party, featuring many nonwhite and female presidential candidates, and made her announcement on the Martin Luther King Jr. holiday.
Read more: 57% of voters will not support Trump in 2020 election, new poll shows: 'The president has his base and not much else'
"The future of our country depends on you and millions of others lifting our voices to fight for our American values," Harris said in the interview on ABC's morning show. "That's why I'm running for president of the United States."
Harris will visit the early primary state of South Carolina Friday as a declared candidate. The state, where black voters make up a large part of the Democratic electorate, is expected to be important for Harris's prospects. She will then formally launch her campaign Sunday with a speech in Oakland, California, where she grew up.
If elected, Harris would be the first woman and the first woman of Asian and African-American ethnicity to take the Oval Office. She outlined in her election bid announcement how she would have to challenge barriers surrounding the perception of minorities in her upcoming campaign.
Harris is first African-American woman to announce a bid for the White House in 2020. Democratic Senators Elizabeth Warren of Massachusetts and Kirsten Gillibrand of New York, as well as Representative Tulsi Gabbard of Hawaii, have also announced their candidacies.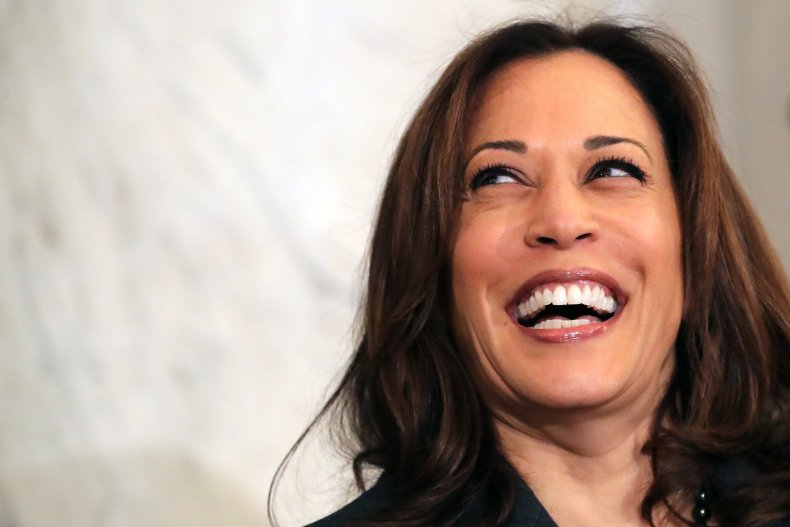 Her campaign team and supporters believe her background as a prosecutor in Alameda County will help her stand out in a crowded field. The senator's prosecutorial style, on display during her grilling of President Donald Trump's nominees such as Supreme Court Justice Brett Kavanagh, was honed prosecuting sexual assault and homicide cases early in her career.
While she has appeal among women, minorities and millennials, she remains a relative unknown. A CNN survey in 2018 found that 51 percent of registered voters had never heard of her.
The publication of her latest book, The Truths We Hold: An American Journey, and subsequent tour have served as the informal, preliminary stages of her campaign and may have helped raise her national profile. Passages of the book seem designed to demonstrate her ability to be an effective challenger to Trump and someone who stands up for the average American's rights. A case where, as California's attorney general, she won a $20 billion lawsuit for homeowners, holding out against powerful banking interests, is a typical example.