Mississippi Woman Who Vanished While Visiting Sequoia National Park Found After Writing SOS With Rocks
A Mississippi woman who was missing for days after visiting a California national park has been found after spelling SOS with rocks on the ground, officials say.
Mary Joanna Gomez, 56, was recovered "alive and in a stable condition" after a National Guard C-130 aircraft spotted the help message and identified a person nearby, the National Park Service (NPS) said in a notice, bringing much-needed relief to concerned family members.
The woman was finally located off a trail approximately 3.5 miles from her vehicle, which was discovered by a park ranger on Saturday (Oct 26) and strategically used to narrow down the search zone.
"Searchers responded and were able to find Mrs. Gomez cold, thirsty and hungry, but in otherwise good health," the MPS said, sharing an image of Gomez with a helicopter crew. "[She] has been in contact with her family and will be reunited with them shortly."
Gomez, who is employed as a traveling nurse, was first reported missing by her family last Friday after missing a work shift in the Bay Area. It emerged she had arrived at Kings Canyon National Park last Wednesday (Oct 23) during a day off. The last contact made with relatives occurred the next day, when Gomez sent a text message to her daughter containing photos from the region.
In the correspondence with family, Gomez also indicated to family that she wanted to visit Sequoia. A missing person's report was filed with the San Francisco Police Department after Gomez failed to return to work. The disappearance sparked an intense hunt by police and rescue services.
Multiple teams searched the area close to her vehicle with dogs, aircraft and foot personnel, while the woman's husband and daughter arrived in Kings Canyon on Sunday.
After days of little progress, good news finally came. "We have mom," her daughter said in an emotional social media update yesterday, sparking a flood of responses from the public.
She wrote: "We're checked into a place to stay tonight. Mom is getting a chance to clean up and relax and we are going to dinner. Thank you to everyone for your support, prayers, sharing information, and everything else I cannot even begin to describe how grateful I am."
In her most recent post, the woman's daughter offered her appreciation to the work done by the NPS staff. "I honestly don't know how Dad and I would have gotten along without them and their amazing efforts," she wrote, adding: "They will forever have a special place in my heart."
Kings Canyon National Park and Sequoia National Park have a combined size of 1,353 square miles (865,964 acres). Sequoia National Park is the second oldest national park in the U.S.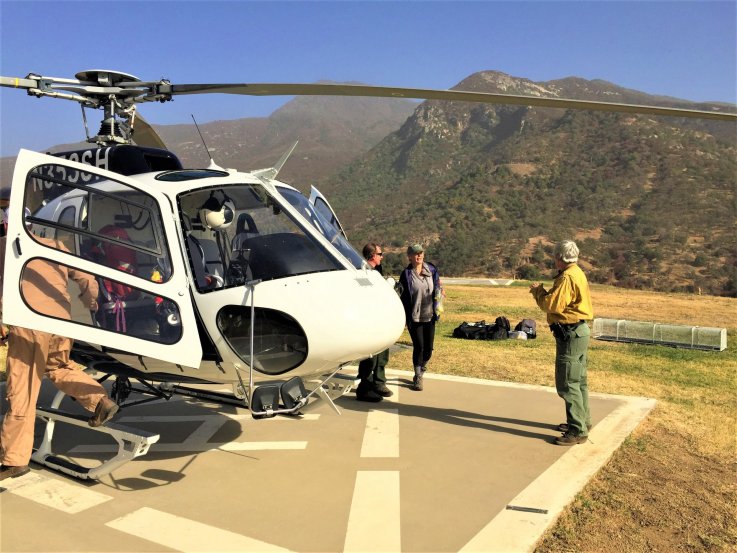 Mississippi Woman Who Vanished While Visiting Sequoia National Park Found After Writing SOS With Rocks | News