Swarm Technologies: FCC Refused to Sanction Launch of Tiny Satellites, California Startup Did it Anyway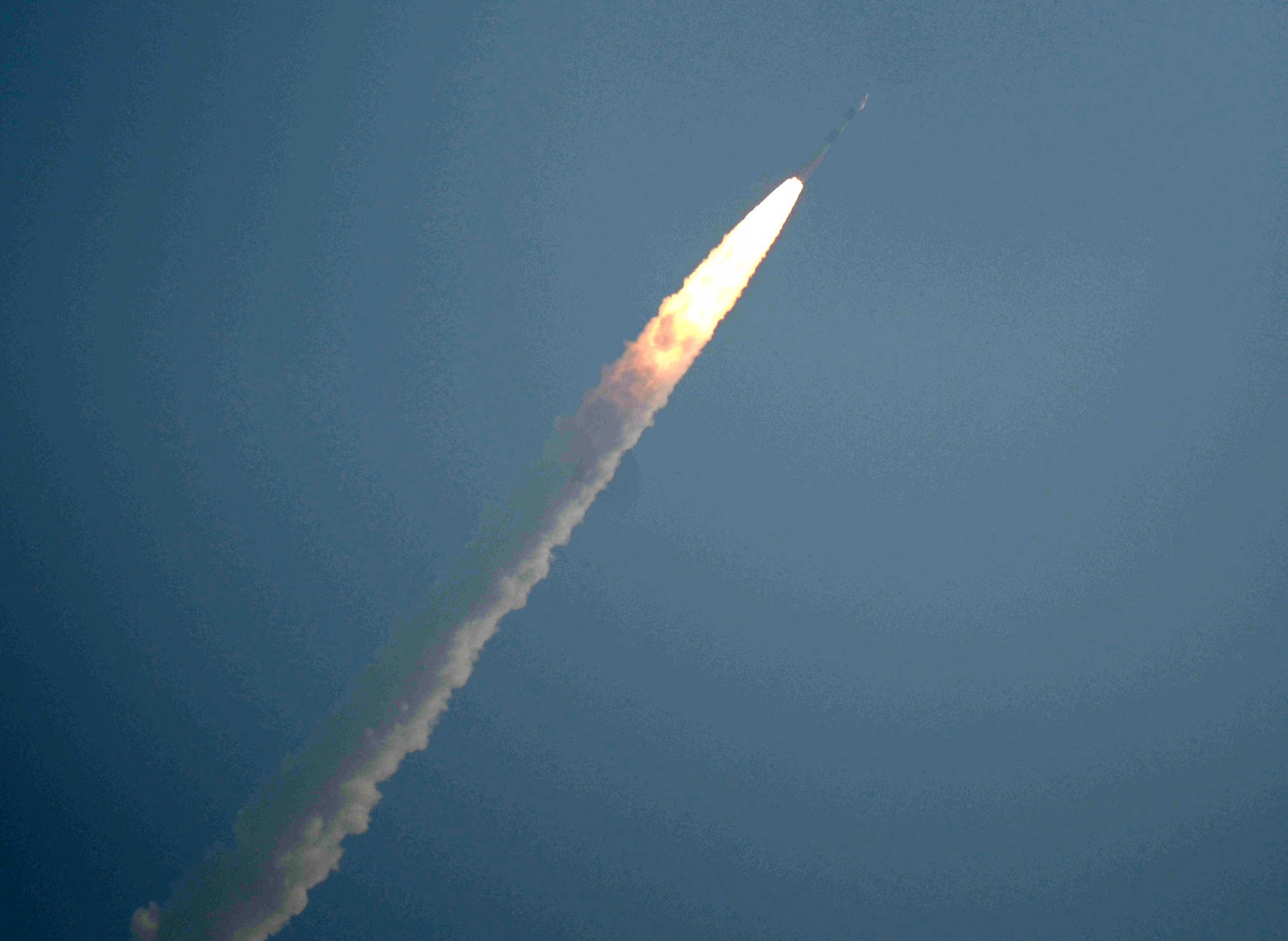 California startup Swarm Technologies, which is designing the "world's smallest two-way communication satellites," has found itself in hot water with the U.S. Federal Communications Commission (FCC) over an unsanctioned launch.
Its devices, known as "SpaceBees," are part of an Internet of Things (IoT) network intended to be hosted in orbit and used for, among other things, weather data and environmental monitoring. According to IEEE Spectrum, the unauthorized launch took place in India on January 12, despite an FCC official declining to green light the operation just weeks before over safety concerns.
Four devices—SpaceBee-1, 2, 3, and 4—were reportedly bundled in with a large mapping satellite onboard the Polar Satellite Launch Vehicle (PSLV) rocket. It is likely the first case of a U.S. commercial satellite firm launching without FCC authorization, said IEEE Spectrum, which first revealed the operation.
Indeed, a letter dated December 12, 2017, sent by chief of the FCC's Experimental Licensing Branch Anthony Serafini, showed the agency refusing to authorize the launch. Serafini said the satellites were considered too small to be adequately monitored or tracked and could therefore pose a collision risk to another spacecraft, and ruled the launch was not in the public interest.
Los Altos-based Swarm Technologies is currently headed by Canadian Sara Spangelo, who was employed at NASA's Jet Propulsion Laboratory before moving to work for Google X—which devises concepts for spacecraft—in the role of systems engineer. On January 7 and March 5 this year, documents show the company continued to apply to the FCC for launch authorizations.
In the papers, the firm said it is working with two unnamed Fortune 100 companies and "several federal agencies" including NASA. But according to IEEE Spectrum, the consequences of the rogue launch could prove to be severe.
In another letter dated March 7, Serafini wrote to the California company to inform it that an application for another mission had been denied. He said the FCC now has to assess "the impact of the applicant's apparent unauthorized launch."
In recent years, Silicon Valley companies have been conducting their own mini space race as advances in technology have made the launching of small satellites more affordable than ever before. While high-profile names including Jeff Bezos and Elon Musk are now sending large, government-linked, missions into orbit, smaller firms are also toiling away with smaller projects.
One such U.S. company, known as Orbital Insight, told Newsweek last year that it is using satellites bolstered by machine learning algorithms to monitor everything from retail traffic levels to the performance of agriculture. Earlier this year, a Los Angeles-headquartered startup called Rocket Lab became the first private entity to send satellites into space without any ties to government.