A California student has been in jail in Japan for nearly nine months following an altercation with police and accidentally breaking a lamp during a drunken night out.
The family of Julian Adame is now pleading for the young man's release. Adame, a student at the University of Redlands, was travelling on his own after completing a study abroad program when the incident occurred.
Read more: Russia tells Japan it's time to admit you lost World War II
His mother, Leah Smith, told KTXL news that friends and family first learned of Adame's arrest when he failed to arrive in Thailand to continue his travels with a friend. As a result the student's travel companion ended up rerouting their plans to visit Adame in Tokyo Detention Center.
"I am losing it at this point," Smith said. "I just want him home. This is ridiculous; he's not a criminal," she added.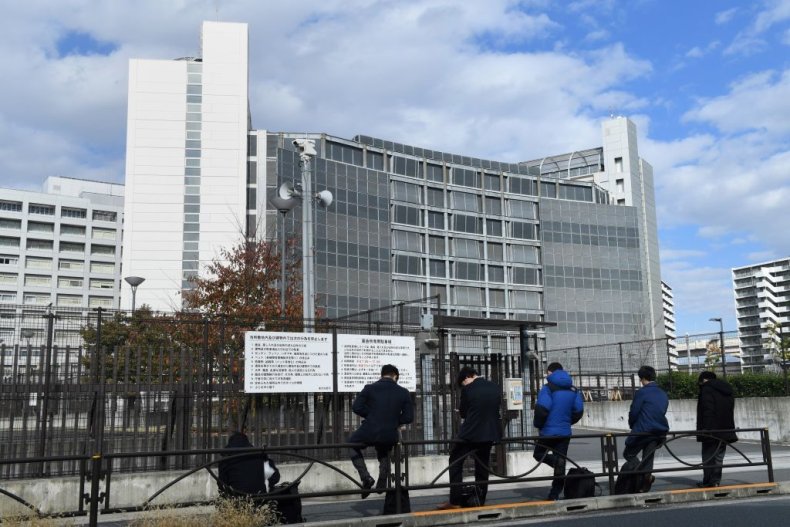 According to U.S.State Department Officials in Japan, Adame became entangled in the Japanese legal system following a night of bar hopping.
Smith explained her son was unable to recall some events of that night. "He [was] being woken up in another bar that he doesn't remember going to and being told that he broke a lamp and he has to pay $1,000," she said.
Adame became scared and attempted to run off. It was at this point his mother claims he accidentally struck a police officer. "The police officer grabbed his arm and it snapped back and hit the officer in his chin," Smith said.
The college student is reportedly prepared to plead guilty to the charge of "obstruction of the performance of official duties" and to pay a fine.
According to his mother, the young man has ended up spending so much time in prison because his court date has been consistently postponed. "It's just not fair," she said. "It's a simple case. Let's just get it done," she added.
Adame has had limited contact with the outside world since his arrest. Kate Emmons, the friend who was supposed to travel with him to Thailand, recalled a tearful reunion at the jail. "We just looked at one other and cried and just basically wept for 10 minutes," Emmons said.
Letters Adame has written have been passed from the U.S. Embassy in Tokyo onto his family. "I love you so much and think about you all the time," he wrote in one letter. "I'm scared and want to come home," he added.
The State Department has confirmed in a statement that they are providing consular assistance to the case. U.S. officials in Tokyo have visited him regularly in detention, the statement added.