'I Don't Care If I Offend Anybody': California Student Says School MAGA Hat Ban Violates First Amendment Right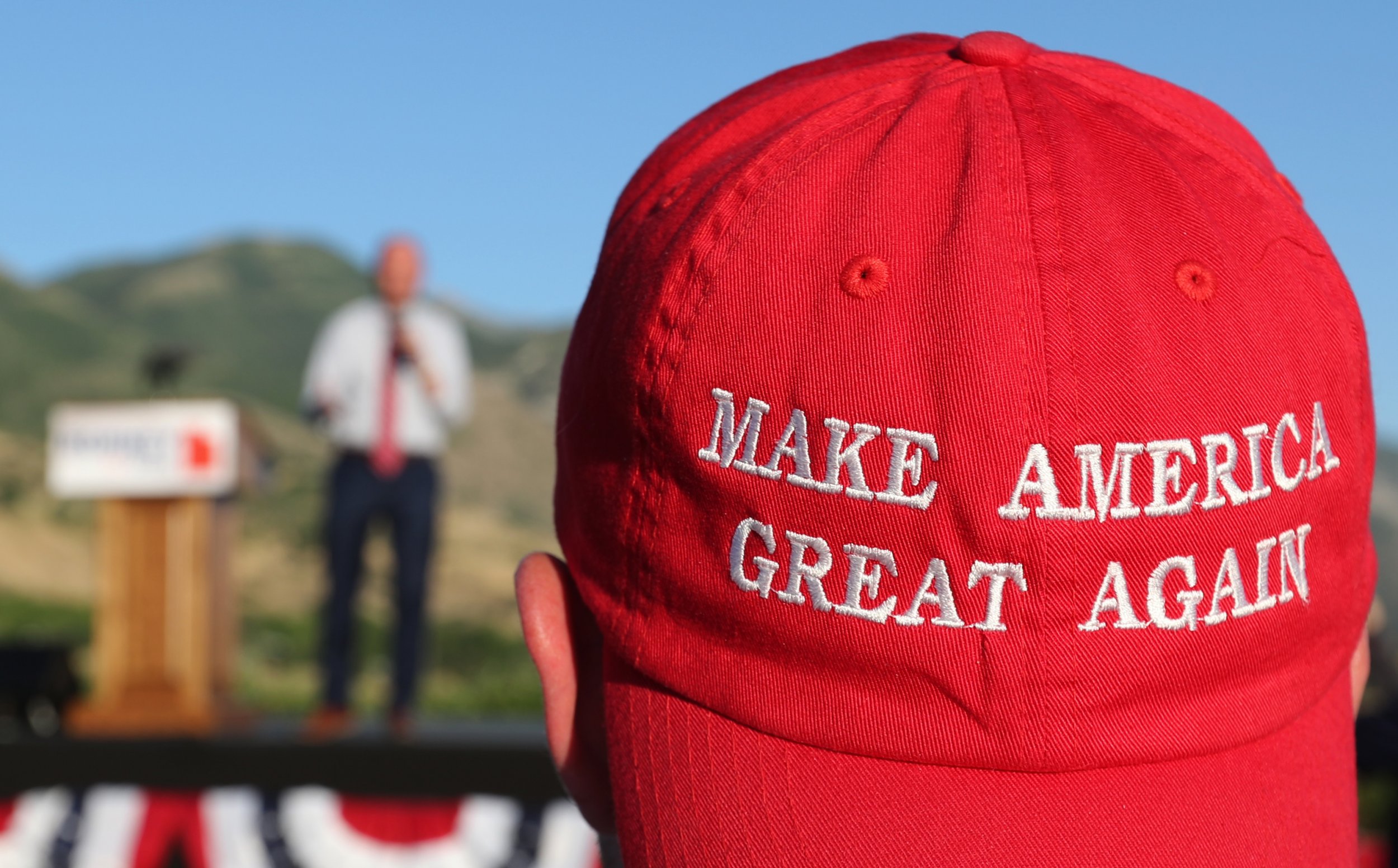 A California student has claimed that her First Amendment rights have been violated after her school district told her she couldn't wear a "Make America Great Again" hat on campus.
Maddie Mueller—who attends Clovis North High School in Fresno—is part of a group known as the "Valley Patriots" which had asked its members to wear the MAGA hats on Wednesday, KSEE reported.
However, the Clovis Unified School District (CUSD) said they would not allow her to do so on campus. In response, she asked whether she could wear any hat with Trump on it featuring the school's colors, but this request was also denied, with the district arguing that it violated the dress code.
"How does being a patriot and trying to show pride in your country, how is that inappropriate?" Mueller—who is challenging the school district's decision—told KSEE.
"To my knowledge Trump is not a logo, it's a last name, it's just our president, you can't claim the president is a logo, sports team or affiliated with any gang."
While the district's dress code doesn't specifically prohibit items of clothing with political slogans, a CUSD spokesperson said that the hat may not be conducive to an effective learning environment.
"Bottom line for us, our dress code is really about allowing our kids to come to school, to feel safe at school, to be supported at school, and to be free of distractions so they can focus on learning," the spokesperson, Kelly Avants, told KSEE.
"You may be encouraged to find that our hat policy at Clovis North is simple and straightforward in only allowing hats that contain a school logo or those which are issued by school clubs or activities," Avants told Newsweek. "It is completely silent on 'politics.' Because the hat didn't meet the above mentioned criteria it was out of dress code, no other evaluation of its contents was made."
Oliver Wanger, a former federal district judge, said that the hat had the potential to cause issues, and hence the school could justify its decision.
"Here we are closer to the shouting fire in a crowded theater," he told KSEE. "If the hat is something that could invoke violence or invoke controversy, then for safety of the students, the school is in its legal right."
Indeed, Mueller says she has received threatening messages on social media. However, Wanger also noted that the school district's decision contravened Mueller's First Amendment rights.
This is not the first time that Mueller—who dreams of becoming a congresswoman one day—has been reprimanded for her clothing. The student told KSEE that she had been pulled up on several occasions for wearing T-shirts with the slogan, "Build the Wall."
"I don't care if I offend anybody, I'm just showing support for the president and what I believe," Mueller said, adding that her mom is concerned she might be prevented from graduating if she continues to be outspoken about her views and wear political clothing. Despite this, Mueller said her mom still supports what she's doing.
This article was updated to include comments from Clovis Unified School District.