California Teacher Gregory Salcido Fired After Calling Troops 'Dumb Sh*ts' and 'Lowest of Our Low'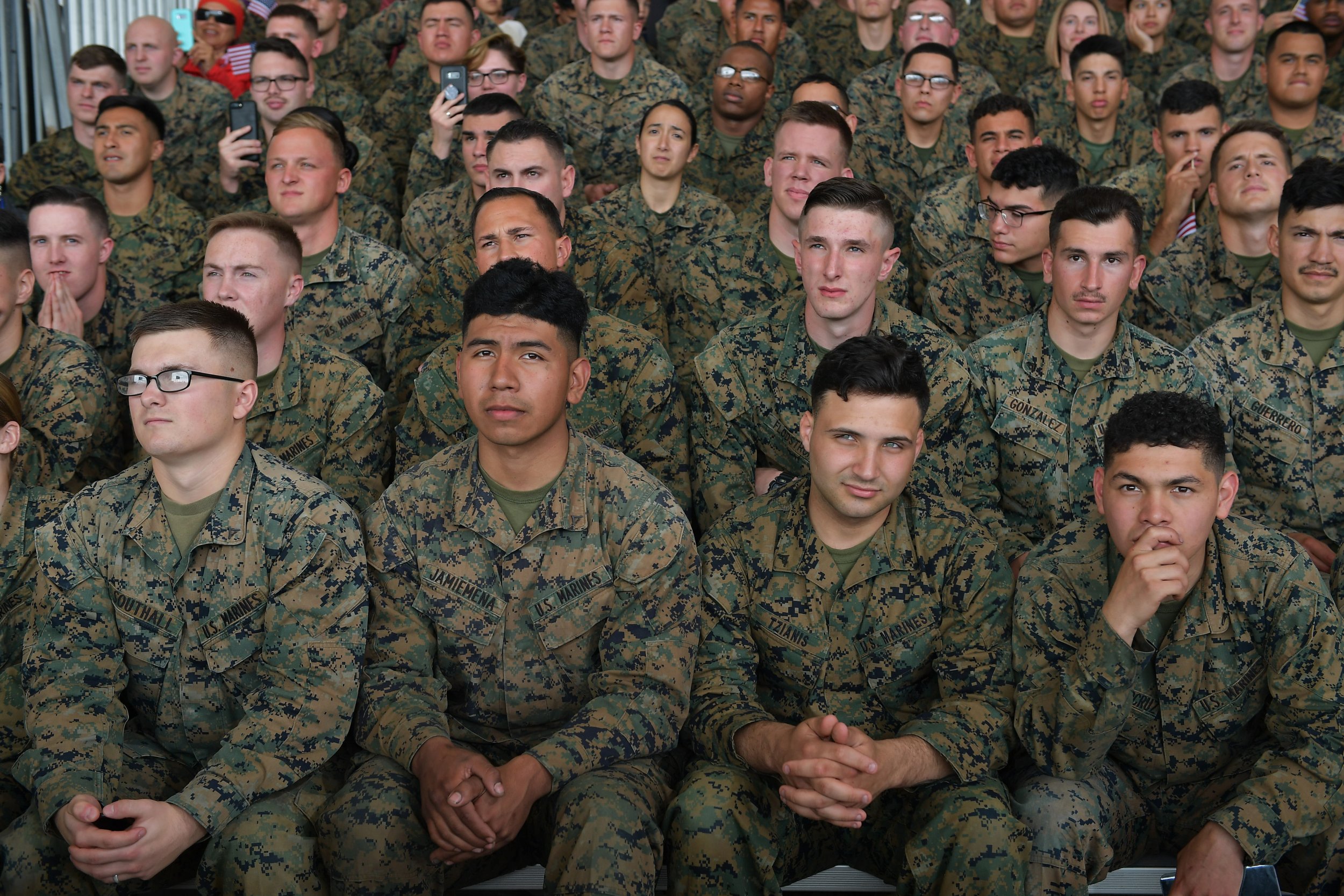 A teacher in California was fired Tuesday evening after he was captured on video delivering an anti-military rant in school. The El Rancho Unified School District board voted unanimously to fire history instructor Gregory Salcido, who was previously a teacher at El Rancho High School, reported the Los Angeles Times.
In the video, seemingly taken surreptitiously in a classroom, one can hear Salcido talking frankly about the military who are overseas.
"We all have night-vision goggles, all that kind of stuff, and we can't freaking control these dudes wearing freaking robes and chanclas [flip-flops] because we have a bunch of dumb shits over there," Salcido said in the video, which was published by a friend of a child's parent in January.
"Think about the people you know who are over there, your freaking stupid uncle Louie, or whatever, they're dumb shits. They're not like high-level thinkers, they're not academic people, they're not intellectual people," Salcido continued. "They're the freaking lowest of our low. Not morally, I'm not saying they make bad moral decisions. They're just not talented."
The teacher was apparently prompted to deliver his remarks after a student wore a sweatshirt with a United States Marines logo to school. Local Board of Education President Aurora Villon said Salcido's remarks created an atmosphere where students didn't feel respected.
"The classroom should never be a place where students feel that they are picked at, bullied, intimidated," she said, according to the L.A. Times.
Salcido will remain on unpaid leave pending any appeals and told the Whittier Daily News via text message that it "would not be appropriate to comment until I am officially notified of a decision by the District."
Salcido's rant has drawn national attention, including a response from White House Chief of Staff John Kelly, a retired Marine general.
"I think the guy ought to go to hell." Kelly told Fox News. "I just hope he enjoys the liberties and the lifestyle that we have fought for."
California Teacher Gregory Salcido Fired After Calling Troops 'Dumb Sh*ts' and 'Lowest of Our Low' | U.S.