California Teen Ran Marijuana Shop Out of Bedroom with Mother's Permission, Authorities Say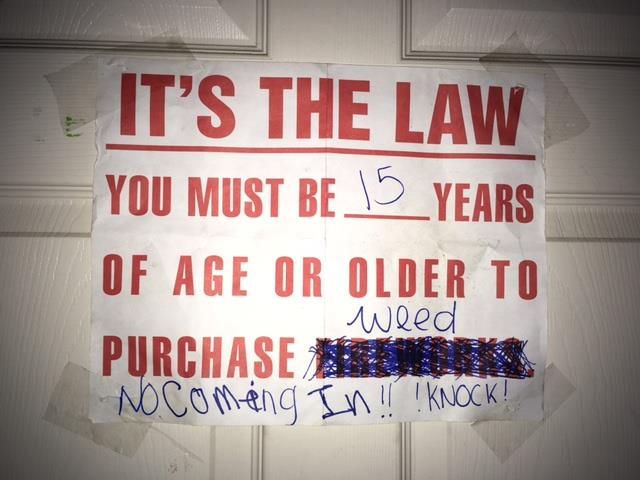 A teenager in California was placed into protective custody after authorities found that she was running a marijuana business out of her bedroom.
Deputies with the Merced County Sheriff's Office in Delhi, California, said in a Facebook post on Friday they found 80 pounds of marijuana packed to be sold and a loaded AK-47. Officials claimed the 15-year-old's mother allowed the teen to sell pot, marijuana edibles and other marijuana products.
"During the investigation deputies learned the 15-year-old daughter was given marijuana by her mother to use and sell from her bedroom," the sheriff's office wrote on Facebook. "Deputies located packaged marijuana for sale, marijuana edibles and other items associated with the sales and use of marijuana belonging to the daughter."
Deputies also found and confiscated 12 marijuana plants growing in a greenhouse in the backyard, according to the Facebook post.
"The deputies eradicated 12 large marijuana plants from the rear yard which were contained in a makeshift greenhouse," the sheriff's office said.
Pictures from the raid posted by the sheriff's office showed that the girl had a sign on her door that read: "It's the law: You must be 15 years of age or older to purchase weed. No coming in!! Knock!"
Police said the teenager and another juvenile were interviewed by Child Protective Services (CPS) and brought into custody.
"CPS responded and interviewed both juveniles in the house and determined they needed to be placed into custody for their protection," the sheriff's office wrote.
Authorities arrested Jose Reyes Martinez, 44, and Norma Angelica Alvarez, 44, at the home on Friday, according to the Facebook post.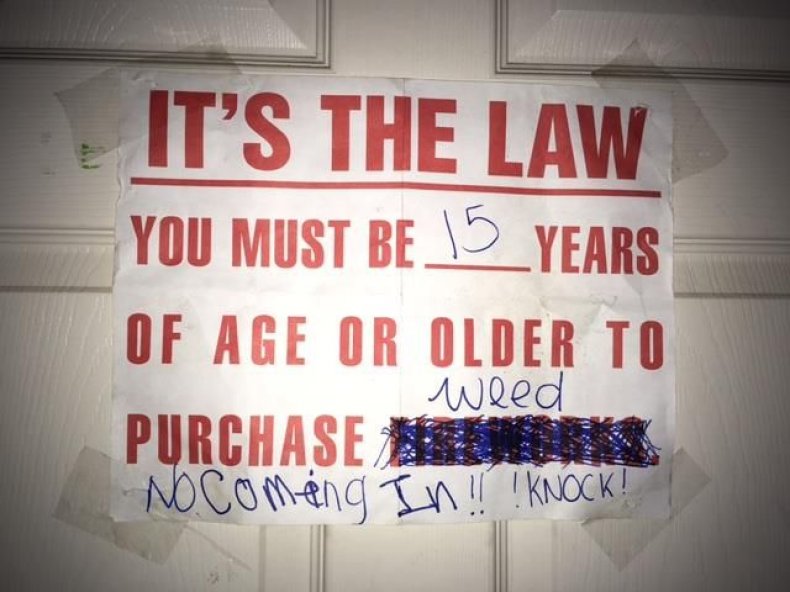 Deputies from the sheriff's office claimed they confiscated 180 pounds of pot, 348 marijuana plants, and four firearms throughout Merced County on Friday. In the past 10 months, deputies have confiscated 77 firearms during marijuana busts from 125 different locations.
In December, an elderly couple in Nebraska was busted for driving with nearly 60 pounds of marijuana, valuing around $336,000. The couple, Patrick Jiron, 83, and Barbara Jiron, 70, of Clearlake, California, told York County Sheriff deputies that the pot was being delivered as Christmas gifts, the York-News Times reported at the time.
The elderly couple was arrested again in January after deputies from the Lancaster Sheriff's Office in northeastern Nebraska and found a duffel bag carrying $18,000 in suspected drug money, The Lincoln Journal Star reported.
California Teen Ran Marijuana Shop Out of Bedroom with Mother's Permission, Authorities Say | U.S.