California Teenager Who Smuggled Tiger Cub From Mexico Sentenced to Six Months in Jail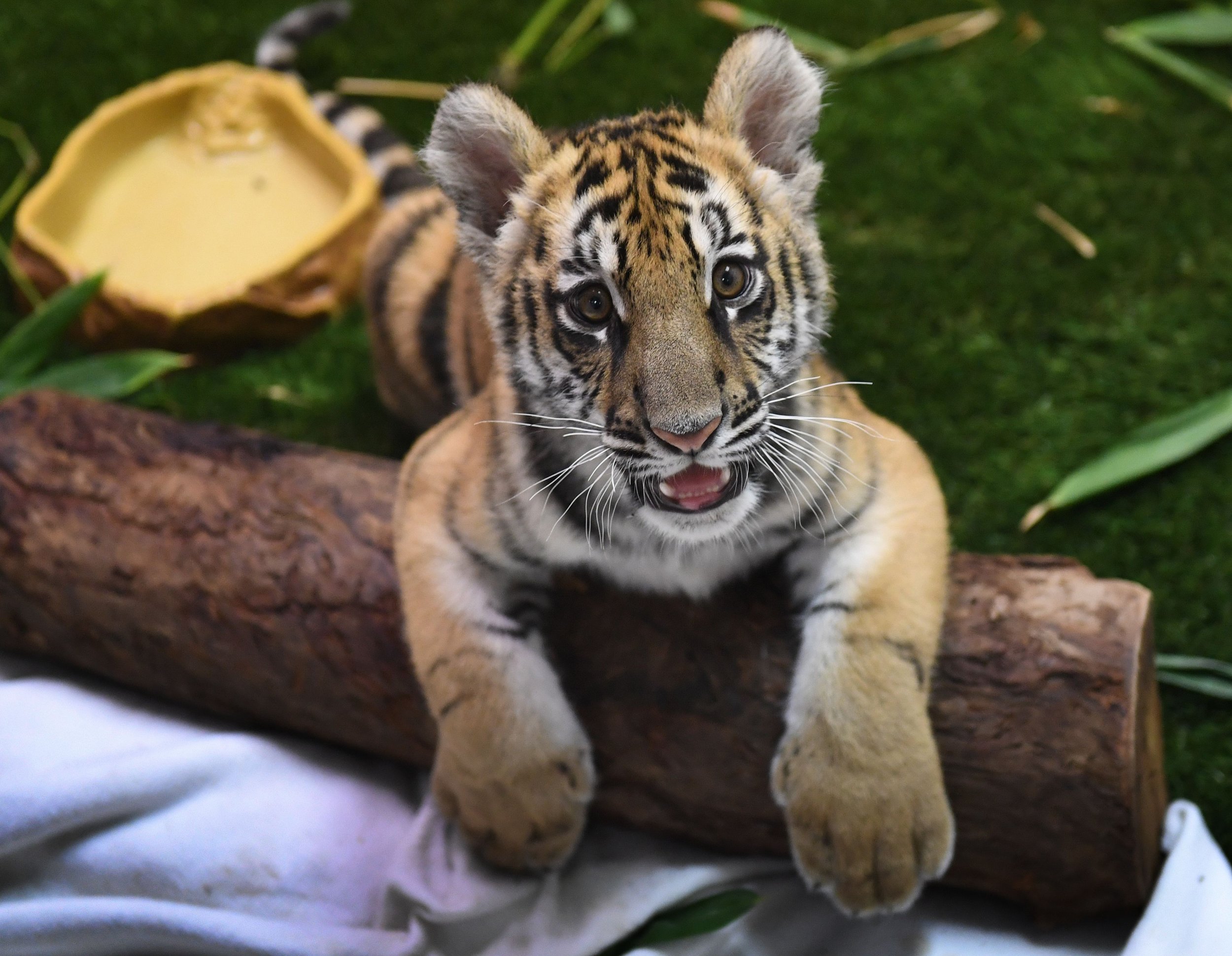 A Californian teenager has been sentenced to six months in prison for attempting to smuggle a Bengal tiger cub across the U.S.-Mexico border.
Luis Eudoro Valencia, 18, was charged with smuggling the animal into the country after border officials at the Otay Mesa crossing found it in the back of his car, according to local news station NBC 7 San Diego.
When questioned, Valencia reportedly claimed that the cub was just a cat. The teenager also produced paperwork from AeroMexico Cargo that included a sales receipt falsely stating Bengal tigers are not a protected species.
Valencia later told investigators that he had bought the cub for $300 from a man who was walking a full-grown tiger on a leash down the street in Tijuana, Mexico.
Read more: Three Siberian tiger cubs bound for Syrian zoo rescued from dire conditions
Although Valencia's defense team claimed he wanted the animal as a pet, prosecutors uncovered text messages on Valencia's phone in which he bragged about earning large sums of money by selling exotic animals, the BBC reported.
Agents also said that a video on Valencia's phone revealed a hidden compartment under his car seat that could also have been used to smuggle animals.
The cub, now named Moka and living at the San Diego Zoo, was 5 to 6 weeks old and weighed 6 pounds when rescued. Vets at the San Diego Zoo established that Moka was in good health despite his journey, and he has since been paired with the zoo's Sumatran tiger cub, Rakan.
Valencia's arrest was just one part of a wider anti-animal smuggling operation that took place across Southern California. The operation—known as Operation Jungle Book—led to charges for 16 people involved in smuggling animals such as monitor lizards, king cobras, Asian "lucky" fish and songbirds.
Mexico is a hub for traffickers who take animals from Central and South America to be sold in the U.S.
Defenders of Wildlife, a Washington, D.C., conservation group, said that from 2005 to 2014, 9,386 animal imports from Mexico were seized by border authorities, amounting to 70.4 percent of all Latin American animal imports seized during this period.
On February 7, another tiger cub was discovered by Mexican police after someone attempted to mail the animal from the state of Jalisco to Querétaro in a plastic container. Sniffer dogs discovered the cub, which had been sedated before being mailed.