A 13-year-old girl who took her mother's SUV without permission caused a crash that killed two men in southern California, according to police.
The crash took place after an officer had stopped the vehicle near Mission Avenue and Gamble Street in Escondido for a traffic violation at around 11.20 p.m. on Friday, Escondido Police Lt. Kevin Toth said in a news release.
The officer was not initially aware the vehicle was being driven by a 13-year-old girl from Vista, Toth said. Another girl, also a juvenile, was in the passenger seat of the vehicle at the time.
"As the officer approached the car on foot to make contact with the driver, the girls fled in the vehicle," Toth added.
According to the San Diego Union-Tribune, the vehicle was a white Ford Explorer.
The juveniles headed east on Mission Avenue and apparently crashed after trying to turn left onto North Ash Street, according to police.
"They apparently lost control and their car slid into the planter on the east side of the road [near a San Diego Gas & Electric transfer facility]," Toth said.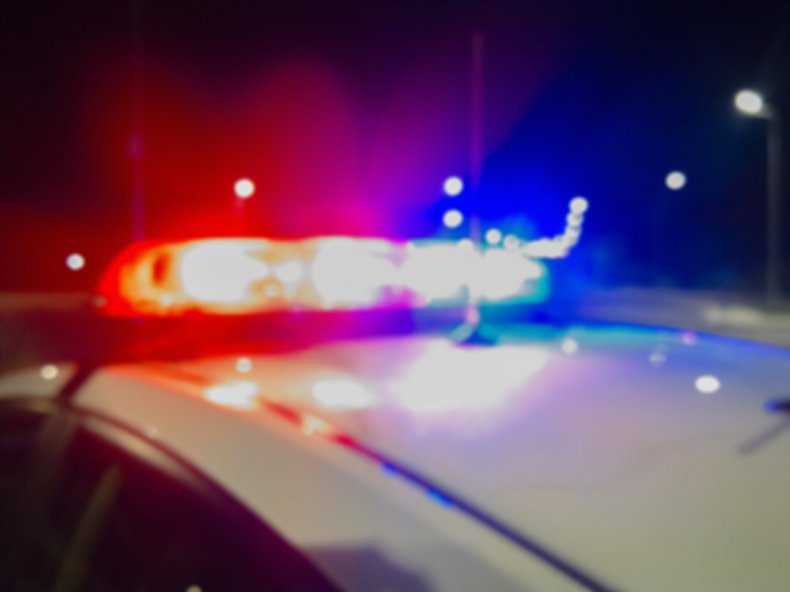 Officers caught up with the vehicle and discovered the crash, then detained the girls.
They discovered that two men who were sleeping in the bushes had been struck by the car.
One was pronounced dead at the scene. The other was transported to hospital, where he later died.
Escondido Police said both they and the medical examiner's office are still working to identify the men. Both were believed to be homeless, according to Toth.
The 13-year-old girl and her friend were both arrested and later released to their parents. It was not immediately clear if they will be charged.
Police said that while officers were investigating the crash, someone suspected of driving under the influence struck a police car that was blocking the closed roadway.
No one was injured, police said, but the driver was arrested on suspicion of driving under the influence.
The police vehicle had its emergency lights activated and was not occupied at the time, police added.
The Escondido Police Department has been contacted for additional comment.
Anyone with information about the crash is urged to contact Officer Adan Martinez at 760-839-4465. They can also submit tips anonymously by calling 760-743-TIPS (8477) or by visiting the department's website at police.escondido.org.