California's Thomas Fire Breaks Record As Largest Wildfire in State History
The Thomas Fire in Southern California spread to a record-level size Friday, breaking the state record for largest wildfire as it continues to burn across the region with 65-percent containment.
The wildfire hit California on December 4—historically outside the state's anticipated window for aggressive blazes—and spread quickly throughout the region due to hurricane-level winds and dry weather that fueled the conflagration. The Thomas Fire kicked off a series of wildfires near Ventura County that eventually threatened Los Angeles, San Diego and Bel-Air, sparking evacuations throughout the region.
On Friday, the Thomas Fire surpassed California's record-holding 2003 Cedar Fire, which killed 13 civilians and one firefighter, and destroyed 273,246 acres in southern San Diego County. The Thomas Fire pushed to 273,400 acres as firefighters worked during the holiday weekend to contain the blaze.
Cal-Fire Public Information Officer Daniel Berlant told Newsweek that the Thomas Fire is "not actively growing," but there are still fire-fighting operations along the outer edges of the wildfire where it consumed additional acreage on Friday.
"Having a fire of this magnitude in December is highly unusual," Berlant told Newsweek. "December is not usually as dry as it is, and we don't see these continued patterns of strong winds. In fact, it seems like every other week, we continue to see Santa Ana [winds] down south. That definitely has been an unusual part of this year and one of the reasons why we've had so many large and damaging fires."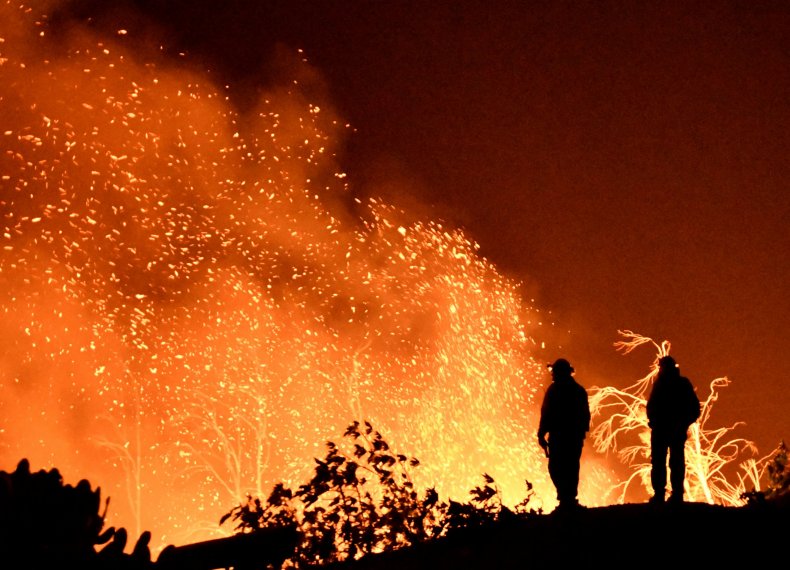 The Thomas Fire is attributed to the deaths of two people. Firefighter Cory Iverson, 32, died in an active fire zone on December 14 due to thermal injuries and smoke inhalation, according to the Ventura County Medical Examiner's Office. Civilian Virginia Rae Pesola, 70, died in her car on Wheeler Canyon Road while trying to escape the fire on December 6. There were no other vehicles involved in Pesola's accident.
Firefighters in San Diego raised money on Friday for Iverson's surviving pregnant wife and toddler through a "boot drive," collecting cash in firefighter boots while standing in uniform along the roads in California. A GoFundMe page for the family has raised more than $550,000 to help Iverson's wife, Ashley, fund funeral arrangements and aid with future expenses. California firefighting organizations recommended people donate to community partners in the region, like the Salvation Army and Rescue Mission Alliance, if they want to help efforts in California.
The smaller wildfires that sparked across the region were mostly extinguished as of Friday, allowing firefighters to focus on containing the Thomas Fire. The Creek Fire, which blazed in a Los Angeles neighborhood, was 98 percent contained as of Friday, but a "fire weather watch" remained in effect through the evening. Most evacuation zones have been lifted, allowing Californians to return to their homes and assess the damage.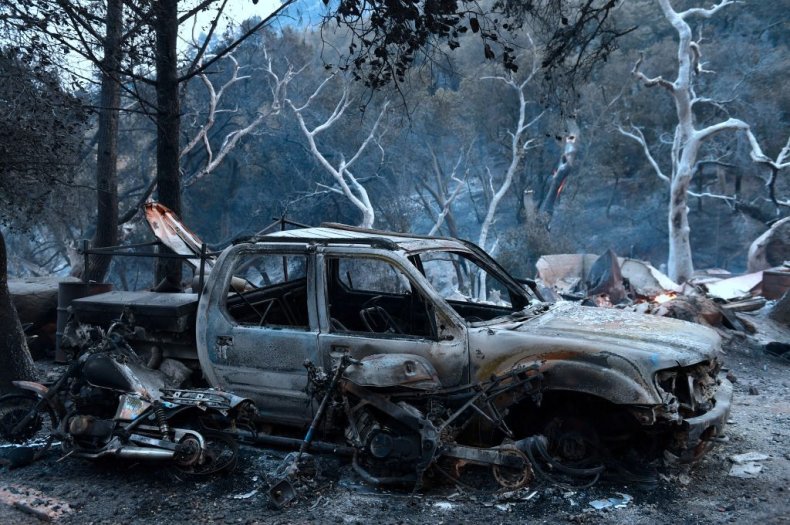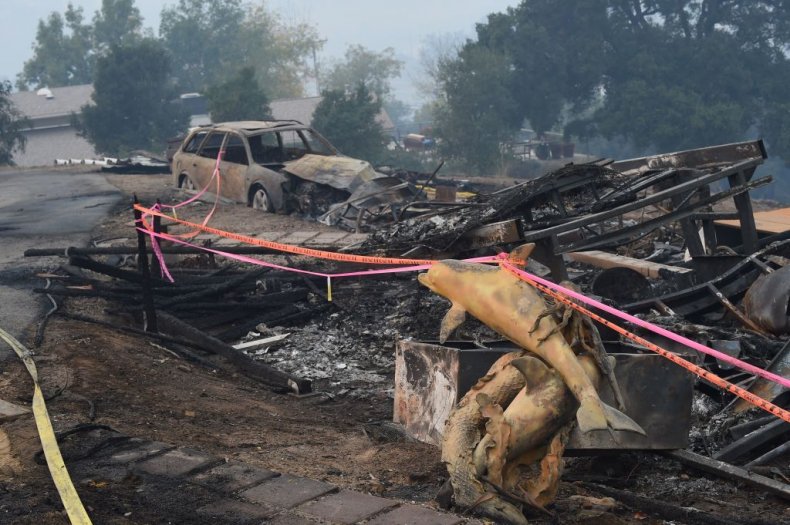 Northern California fought strong wildfires in October when Napa Valley was set ablaze, burning 245,000 acres and killed 43 people in the region. As of Friday, the firefight against the Thomas Fire had cost over $170 million and burned through more than 1,060 buildings, leaving a path of destruction as about 2,800 firefighters battled the blaze. The fire is predicted to reach full containment on January 7, 2018.