California Town Completely Without Running Water as Drought, Heat Wave Intensifies
An entire town in California is without running water as the state suffers a drought and a heat wave pushes temperatures into the triple digits.
Teviston, a rural community in the San Joaquin Valley's Tulare County, has been struggling since early June when the only functioning well stopped working. Since then, the more than 700 residents there have been without running water.
During a virtual conference that addressed the area's drought on Monday, Teviston Community Services District board member Frank Galaviz said sand in the well's pump is believed to be the likely culprit of it breaking down.
Galaviz told The Fresno Bee in an interview that the town could still be weeks away from having running water restored to households, as the well's pump still needs essential parts for repair. For residents, he said surviving is "day-to-day."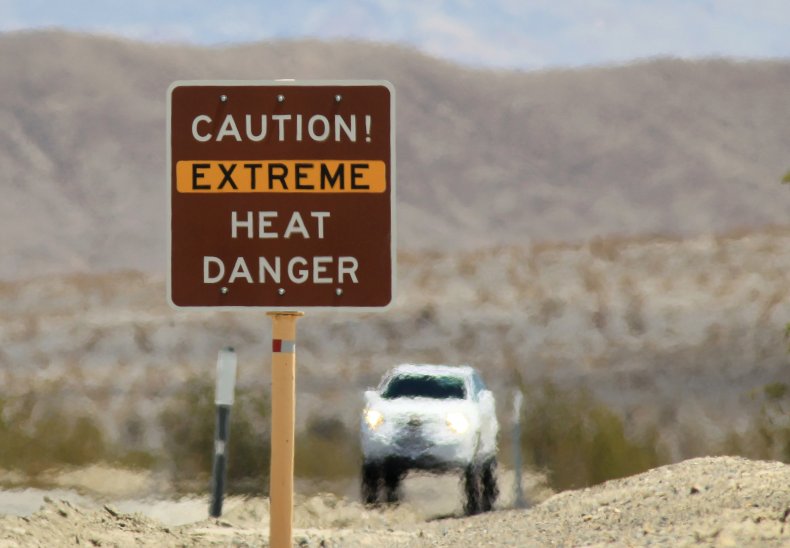 In the meantime, the people of Teviston have been relying on bottled water and on friends and family from neighboring communities. Galaviz said another looming concern is that he fears the well might have dried up.
The district has been providing bottled water and five-gallon jugs to town residents. Tanker trucks deliver water from a town located 23 miles away to fill Teviston's two water storage tanks.
"It's just barely enough, and in some cases, not enough. Some families are larger than others," Galaviz said.
A temporary pump was also recently installed, though it reportedly only provides enough water pressure for some residents to flush their toilets.
Teviston Water Board Director Martin Correa spoke with Fresno's KFSN-TV about the temporary pump. "It is not enough pressure from what we are usually used to getting, but our focus is to get water to the community and residents," Correa said.
California's State Water Board is in the process of building a modern well for Teviston, which Galaviz said during the virtual conference is expected to be finished by 2022 or 2023. He called for expediting the funding to finish the well, and also suggested the possibility of incorporating Teviston with nearby town Pixley to share its water system.
Teviston has experienced well failures before, with the most recent large-scale outage occurring in 2017. At the time, Teviston received state funding for emergency response and received water from Pixley.
The state could also offer Teviston relief in the future. In May, California Governor Gavin Newsom proposed $5.1 billion for drought preparedness, infrastructure and response. His four-year package allots $1.3 billion of the funding to go toward drinking water and wastewater infrastructure, especially for small and disadvantaged communities.
Correction: A previous version of this story misspelled Tulare County.