California Travel Ban Extended to Four More States Over Anti-LGBT Laws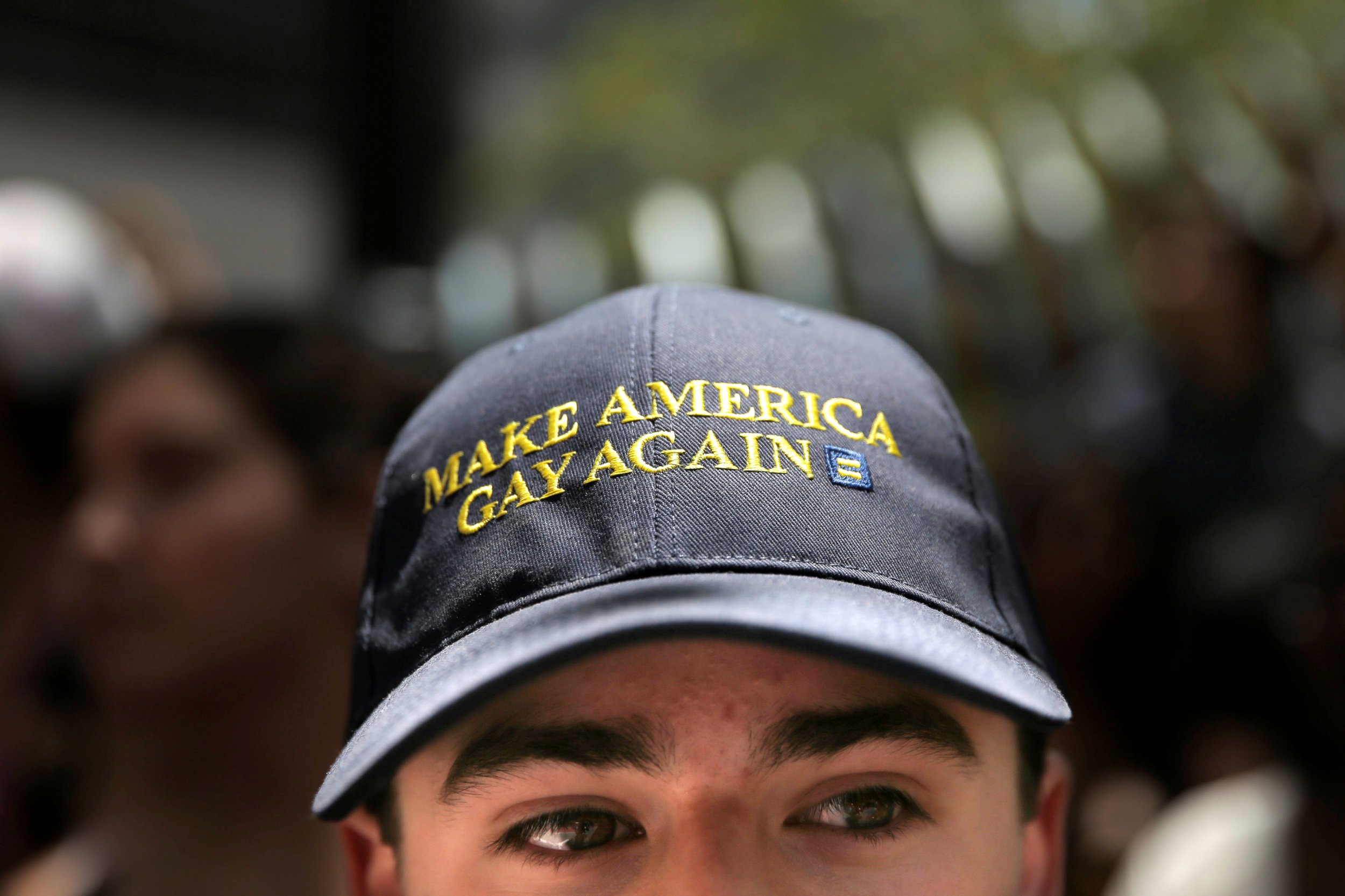 California has expanded the scope of a travel ban that took effect in January to include states that have laws discriminating against LGBTQ people.
The ban forbids state-funded travel to states that, since June 26, 2015, have enacted laws discriminating against people on the basis of sexual orientation, gender identity or gender expression.
California Attorney General Xavier Becerra added four more states to the travel ban on Thursday—Alabama, Kentucky, South Dakota and Texas—doubling the number of the blacklisted states initially included in the legislation.
California's AB 1887 legislation was signed into law in September 2016, after North Carolina passed the controversial "bathroom bill," which barred people from using bathrooms in government buildings that do not correspond to their sex assigned at birth.
California enacted the bill in January under Becerra's predecessor Kamela Harris. It originally included North Carolina, Mississippi, Tennessee and Kansas but it provided for the Attorney General to update the blacklist as necessary. The four other southern states were added to the list after they passed legislation discriminating against sexual minorities and their families.
In Alabama, South Dakota and Texas, laws enacted in the past three months target prospective LGBT parents, potentially preventing them from adopting or becoming foster parents. In Kentucky, legislation SB 17, enacted in March, could allow student-run organizations in colleges and public schools to discriminate against classmates based on their sexual orientation or gender identity.
"Our country has made great strides in dismantling prejudicial laws that have deprived too many of our fellow Americans of their precious rights. Sadly, that is not the case in all parts of our nation, even in the 21st century," Becerra said in a statement. "Discriminatory laws in any part of our country send all of us several steps back. That's why when California said we would not tolerate discrimination against LGBTQ members of our community, we meant it."
California legislator Evan Low, who authored the original bill, praised Becerra's decision. "AB 1887 was enacted to ensure our taxpayer dollars do not fund bigotry or hatred. Attorney General Xavier Becerra's action today sends a strong message that discrimination beyond our borders will not be tolerated," he said in a statement.
Critics, however, believe the travel ban hurts students who need state funds to pay for their travel to those states for academic or athletic purposes. "The law is a juvenile but well-intended reaction to a real problem," Mark Rivera, a UC Davis senior majoring in religious studies and cognitive science, told the L.A. Times in February. "Instead of discouraging travel to supposedly backward places, we should encourage travel; otherwise, campuses will become more insular and make the problem worse."