California U-Haul Truck Chase: Everything We Know About 90-Minute Pursuit Tracked on Live TV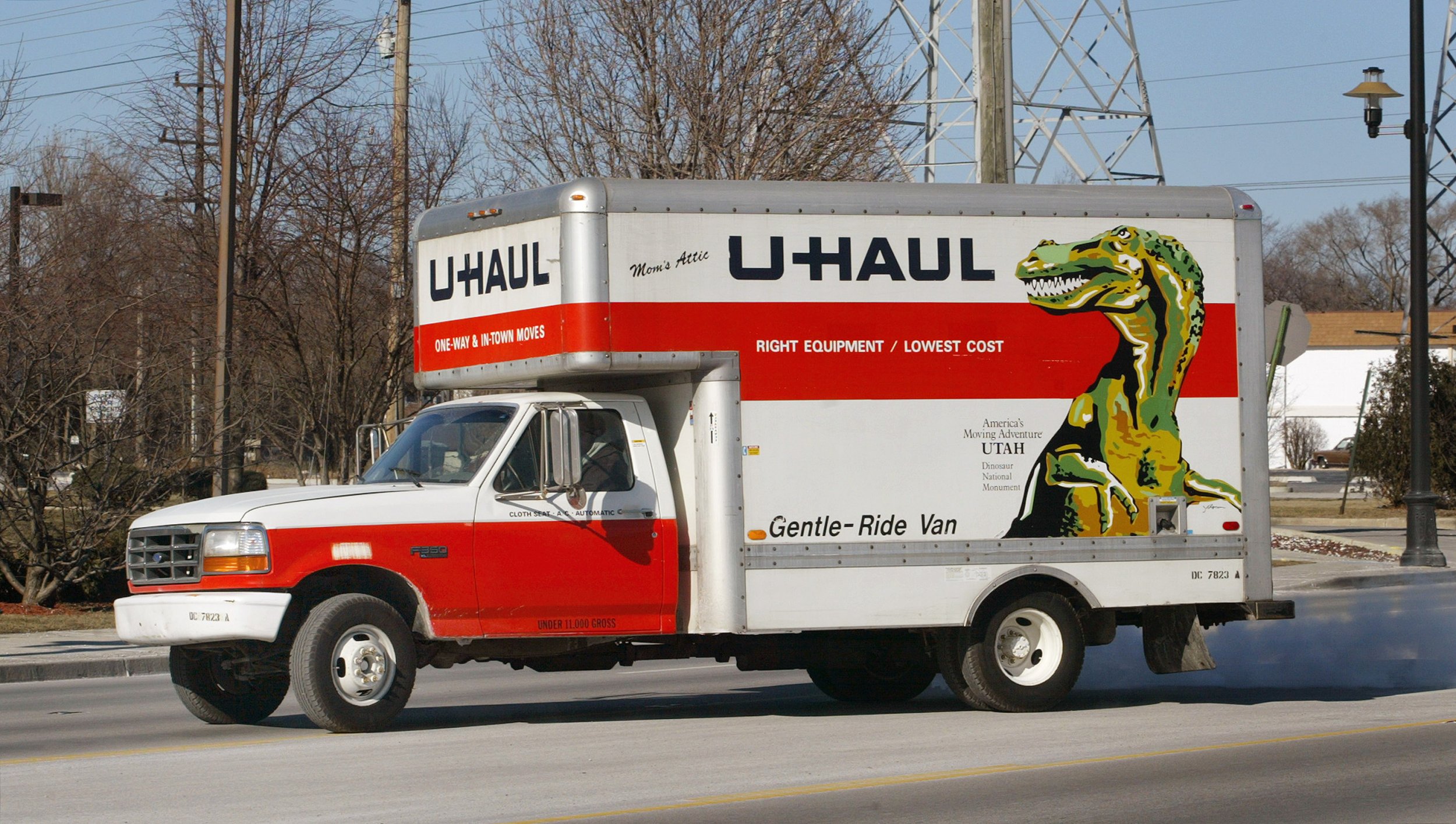 A driver who took California police on a 90-minute freeway chase has taken their own life, bringing an end to a pursuit that took officers across three counties.
The man was suspected of stealing guns from a family member, and tried to make his escape from police while driving a U-Haul truck, the Associated Press reported.
The 42-year-old man, who has not yet been identified, had reportedly stolen several handguns from a relative in a 2017 burglary, a crime for which he was already a police suspect.
He reportedly phoned the relative and said he would be returning the weapons to his business on Wednesday. The victim contacted police to notify them what was going to happen as he was afraid of how the encounter might go.
When police arrived at the location in Orange County, they found the suspect knocking on the back door of the business, calling for his relative to come outside. When the suspect spotted the officers, he jumped back in his U-Haul truck and set off, beginning the 90-minute pursuit.
His attempted escape was captured live by local news stations, the driver smoking cigarettes as he weaved through freeway traffic at speeds above 90 miles per hour.
At the very beginning of the chase the driver pulled over to the side of the road. But as soon as police began giving him commands, he drove off, ABC 7 reported. He led local and state police on a journey through the Inland Empire, Riverside and into San Bernardino County.
The truck's front tires eventually blew out when the man drove over police spike strips. Though he continued driving on the wheel rims for some time, the driver eventually pulled over to the side of the road in the Cajon Pass northeast of Los Angeles. There was another car pulled up there, and police rushed to get the bystander to safety.
Almost immediately, the driver could be seen holding a gun to his neck, KTLA 5 reported. The man then shot himself. Police approached the vehicle cautiously along with K-9 dogs, but the driver was not moving and could be seen slumped over the steering wheel. Authorities confirmed he died at the scene.
Police recovered a gun safe and a semiautomatic firearm from the pickup truck, but could not confirm if the items were stolen. Officers were also unable to say whether the U-Haul truck used was stolen. The investigation into the details of the case are ongoing.