California USPS Workers Plead Guilty to Stealing Over $300,000 in Unemployment Benefits
Two United States Postal Service employees have pleaded guilty to charges they unlawfully bought and cashed postal money orders with thousands of dollars in California unemployment benefits obtained through false claims of COVID-related job losses, prosecutors said.
Christian Jeremyah James, 31, and Armand Caleb Legardy, 32, each pleaded guilty in separate hearings to one count of use of unauthorized access devices, the U.S. Attorney's Office said in a statement on Monday.
James, of South Los Angeles, worked in the Culver City Main Post Office, while Legardy, of Inglewood, worked in the La Tijera Post Office in South Los Angeles.
Prosecutors said the pair obtained debit cards that the California Employment Development Department (EDD) had issued to other people for unemployment insurance benefits. The cards were obtained by other unidentified individuals using stolen identities and false information, prosecutors said.
As part of a plea agreement, James and Legardy admitted they used debit cards the EDD had issued to other people in order to purchase or cash money orders from the USPS and to withdraw thousands of dollars in cash from bank ATMs between August last year and February, prosecutors said.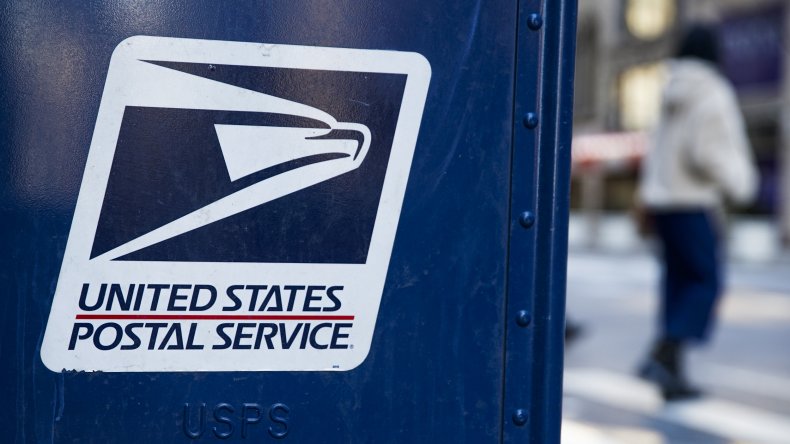 They also admitted that they deposited multiple fraudulently purchased postal money orders directly into their own bank accounts.
James deposited more than $27,000 worth of postal money orders into his bank account between September 3 and 19 last year, while Legardy deposited more than $10,000 in postal money orders that had been illegally purchased with EDD-issued cards in other people's names, prosecutors said.
They said James admitted to knowingly using at least eight EDD-issued debit cards in other people's names and causing a loss of around $142,652. Legardy admitted to illegally using nine EDD cards and causing a loss of around $160,879.
United States District Judge George H. Wu has scheduled a sentencing hearing on September 30 for Legardy, and on October 7 for James.
Each defendant could face a statutory maximum sentence of 10 years in federal prison then, prosecutors said.
In a statement to Newsweek, Brian Washington, special agent in charge of the USPS Office of Inspector General's Pacific Area field office, said: "The mission of the U.S. Postal Service Office of Inspector General is to ensure the efficiency, accountability, and integrity of the U.S. Postal Service.
"When our agency identifies Postal Service employees involved in criminal misconduct, we take those matters very seriously and will conduct a full and thorough investigation so that prosecutors and postal management can take proper action. It is important to know that this isolated incident of misconduct is not representative of Postal Service employees. Most postal employees are honest, hard-working civil servants."
The EDD have been contacted for comment.
California officials have discovered billions of dollars in fraud in the state's unemployment system over the past year. An investigation also discovered that millions of dollars worth of fraudulent claims were paid out to prisoners, including inmates on death row.
An audit of the EDD earlier this year found the state was hit with over 1,000 suspicious claims per day at the start of the pandemic and blamed California Gov. Gavin Newsom's administration for "significant missteps and inaction."
Update 5/26/21, 8.30 a.m. ET: This article has been updated with a statement from the USPS Office of Inspector General.