California Veteran Who Planned Political Rally Bombing to Spend 25 Years Behind Bars
A California man was sentenced Monday to 25 years in prison after being found guilty of planning to bomb a political rally nearly two years prior, the U.S. Department of Justice (DOJ) said.
Mark Steven Domingo, 28, was found guilty in August of one count of providing material support to terrorists and one count of attempted use of a weapon of mass destruction.
He has been behind bars since first being arrested in April 2019 after law enforcement uncovered the plot.
Domingo, a former soldier in the U.S. Army, reportedly became angry over a number of attacks that had taken place against Muslims and stated that he was willing to become a martyr.
Court documents from the DOJ stated that Domingo considered a variety of targets to plot his revenge, including attacks against police officers and places of worship. He eventually decided to bomb a political rally that was supposed to occur in Long Beach in April 2019.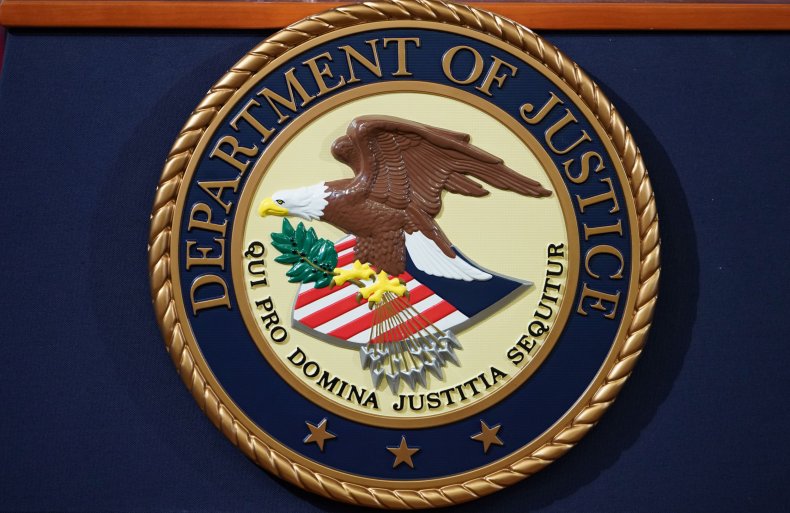 The Federal Bureau of Investigation (FBI) launched an investigation into Domingo after he advocated violence on a number of web pages and online forums. The DOJ stated that Domingo originally wanted to plan a mass casualty event similar to the 2017 Las Vegas shooting, which killed 59 people and injured over 800.
Domingo had first begun discussing "his support for ISIS, hatred of Jews, and desire to commit mass-casualty attacks" in mid-2017, according to prosecutors.
Following another attack on Muslims in Christchurch, New Zealand, in March 2019, Domingo once again began plotting retribution, sharing his thoughts online.
Domingo reportedly took undercover FBI informants to the site of the Long Beach rally in order to "scout out" the location. He allegedly wanted to find "the most crowded areas to place the bombs so he could kill the most people."
Domingo had also asked one of the informants for advice on finding someone who knew how to make homemade bombs. He then contacted the bomb-maker—another undercover informant—and bought him nails to be used as shrapnel in the bombs, according to the DOJ.
He was eventually arrested later that month after investigators gave him a pair of dummy bombs, which he intended to use in the attacks.
"[Domingo] testified and repeatedly affirmed that he intended to commit mass murder in March and April 2019," prosecutors said during the trial. "He admitted that the [confidential informant] stopped him from committing at least one murder in April 2019 by encouraging him to be patient."
"Finally, he admitted that he was excited when he learned that the [confidential informant] had access to an individual who could construct a bomb, and that he was the one who chose to attack the rally, chose to use the bombs, and chose to go through with the plot to commit mass murder, right up until the moment of his arrest," prosecutors continued.
Domingo's sole purpose for the attack was to "stoke terror, chaos, and civil unrest that would weaken the United States and help ISIS and other Jihadist groups spread," prosecutors said during oral arguments.
A veteran of the Afghanistan war, Domingo had served 16 months in the U.S. Army before being discharged, according to the Army Times.
The U.S. Army reiterated to Newsweek over the phone that Domingo had been out of the service for a number of years and that they were unable to speak to the nature of his discharge.
Update 11/02/2021, 6:30 p.m. ET:This story has been updated with comments from the U.S. Army.