California City Vice Mayor Calls For 'Straight Pride American Month,' Compares Gay Men to Fairies
Ted Hickman, the Vice Mayor of Dixon, California, has been hit with steep backlash after he published a column that called for July to be "Straight Pride American Month"."
"We ARE different from them," Hickman said in the column published Friday in The Independent Voice. "We work, have families, (and babies we make) enjoy and love the company (and marriage) of the opposite sex and don't flaunt our differences dressing up like fairies and prancing by the thousands in a parade," he said.
The column went on to state, "Now before anyone gets their pantyhose in a knot, this is not really legally anti anything; instead it's a pro-family; and proud to be a straight American, and me expressing a private opinion… so there!"
The column, which was also posted on Hickman's website, sparked outrage among some of Hickman's constituents. Allison Hietbrink, who recently moved to Dixon, told The Reporter. "Ted's opinion is absolutely allowed for in this free country, but his use of his title of vice mayor in such an obvious homophobic tirade is nothing short of disgusting," she said.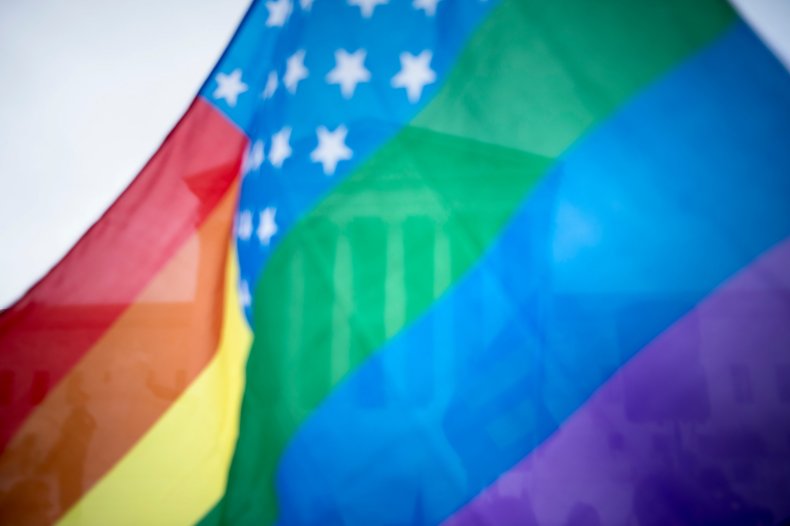 "Ted's opinion piece in a local paper was not meant to promote pride in straight people; it was meant to demean and ostracize LGBTQ people."
Hickman, who perhaps anticipated a strong response to his column, included a disclaimer at the top of his piece that said he supported the First Amendment, "as much as the next person, and support the rights of grown men to wear skin tight short-shorts and go-go boots and don tinkerbell wings with wand and prance down the streets of San Francisco."
He also told The Reporter Saturday that the column was "tongue in cheek" and said "don't like what I write, don't read it."
But this defense of the column didn't stop a Facebook group called "Recall Ted Hickman, Vice Mayor of Dixon, CA" from garnering more than 1,200 followers. "Ted Hickman, we want your resignation on Mayor Bogues desk by close of business Friday. Walk away," one post pinned to the top of the page said.
"We can get him out but we are determined to do it clean and above reproach. We will not allow Hickman any opportunity to play victim. Keep this in mind as you go about bringing awareness- cooler heads will prevail. Remain calm and focused on the issues at hand," another post said.
Hickman told The Sacramento Bee Saturday he didn't have a problem with citizens organizing to defend their beliefs.
"They're gonna have a recall motion? Let them do it."