Clerical Error Puts 500,000 Californians at Risk of Not Voting in Primaries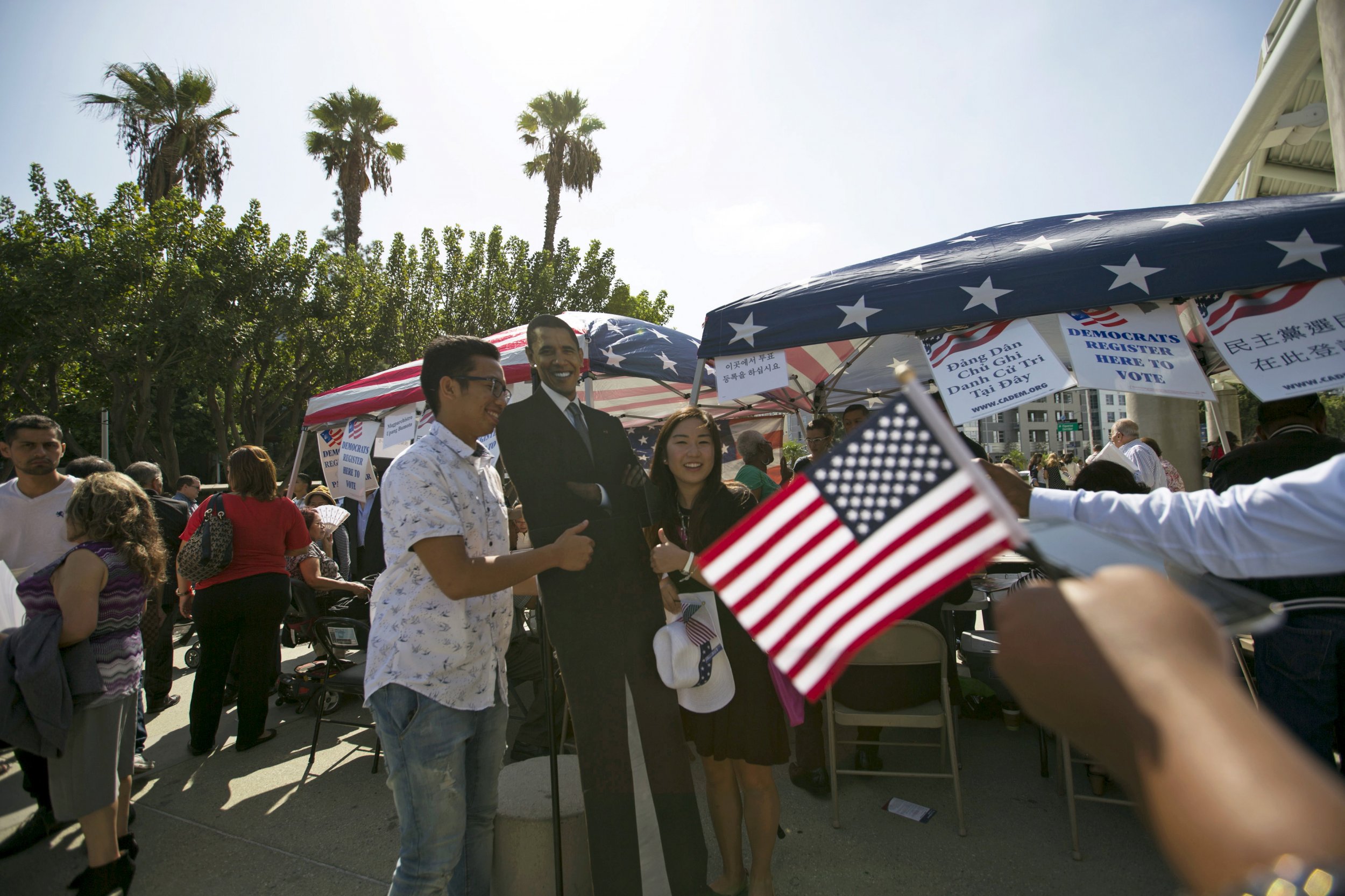 Close to 500,000 California voters may be ineligible to vote in the state's Democratic and Republican primaries because of a clerical error, according to a new report by the Los Angeles Times.
The ultra-conservative American Independent Party (AIP) counts nearly half a million Californians as members. But three-quarters of those members registered with the party by accident, the Times discovered in a recent survey.
According to the Times, voters were often confused by the word "independent" in the party's name and mistakenly registered with the right-wing group thinking they were registering as independent voters. Among those who registered with the party in error are actresses Emma Stone, Kaley Cuoco and Demi Moore; professional boxer Sugar Ray Leonard; and former California Governor Arnold Schwarzenegger's son Patrick. Stone, Cuoco, Leonard and Schwarzenegger told the Times they planned to switch parties before the June 7 primaries. Moore told the Times that, despite public records to the contrary, she is not a registered member of AIP.
"I'm just sorry that people get confused," party chairman Mark Seidenberg told the Times. "A lot of people just don't understand what they're doing when they fill out a form."
AIP was created by the late Alabama Governor George Wallace, a segregationist whose 1964 bid for the presidency as a Democrat ended in failure. Wallace founded the party in 1967 for his second run, in 1968, which also failed. Wallace realigned his presidential ambitions, running for president as a Democrat in 1972 and 1976, but the American Independent Party continued in California. It is no longer segregationist, but it opposes same-sex marriage and legal abortion, and proposes building a wall along America's southern border to stop illegal immigration. It also seeks to be "[f]reed from the lawless oppression of Liberal rule" and "un-Constitutional treaties."
"We believe that all those who govern are the servants of God for the good of citizens. Therefore all governments are under God whether they like it or not," the party platform says.
In 2008, AIP nominated Alan Keyes, a conservative former Reagan administration official, for the presidency. After Barack Obama was elected president, Keyes challenged Obama to provide proof of his U.S. citizenship in court.
California uses a semi-closed system for its primary contests. Those registered as Democrats and Republicans can vote in those primaries, as can those without a party preference—but those registered with AIP can't vote in either major party's primary. And in this year's unusually competitive primaries, half a million votes could be the difference between victory and defeat.
On the Democratic side, where 548 delegates are at stake, former Secretary of State Hillary Clinton leads Vermont Senator Bernie Sanders by around 10 points in most polls. The Republican primary will award fewer delegates—172—and New York business mogul Donald Trump leads in statewide polls. But regional differences could see Texas Senator Ted Cruz come away with a significant number of delegates, possibly preventing Trump from clinching his party's nomination before its convention in July.