California Water Sources Contaminated With Potentially Deadly 'Forever Chemicals'
Substances known as "forever chemicals" have been found in California water sources used by 7.5 million people. As many as 74 community water systems are contaminated.
A review of state data by the Environmental Working Group (EWG) shows that over 40 percent of the water systems included in the data contained an amount of per- and polyfluoroalkyl substances (PFAS) that was over 70 parts per trillion. That is considerably higher than the health advisory level set by the Environmental Protection Agency (EPA). The EPA's stated safe ratio is 1 part per trillion.
PFAS, a key component in firefighting foam and nonstick products, does not break down in the environment. They have been known to enter the human body through food and drinking water, where they accumulate. Their presence has been linked to liver and thyroid disease and increased risk of cancer. According to the Center for Disease Control and Prevention, practically every American has PFAS in their blood.
A variety of these chemicals, even some that are no longer manufactured, have been found in California's water. However, those contaminants may not be flowing from faucets. The study was conducted between 2013-2019, so certain problems may have been fixed in the duration.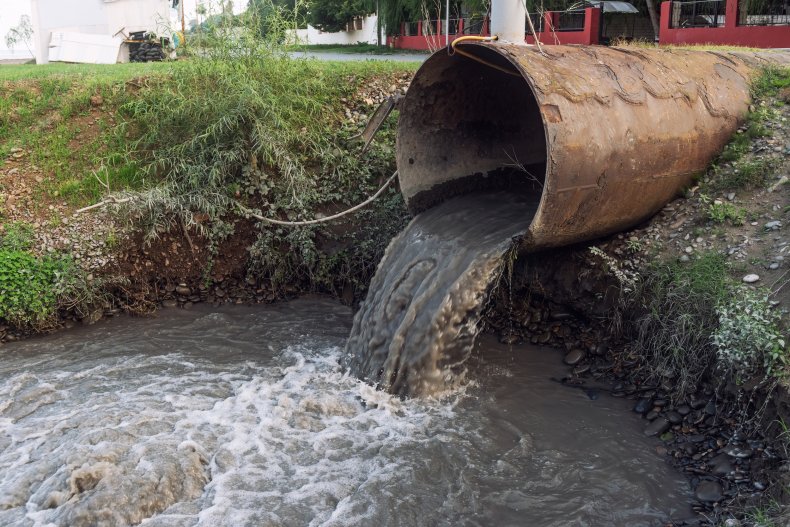 The EWG gives the example of Camp Pendleton, which shut down a well contaminated with PFAS. However, voluntary precautions like this only take care of a small portion of the problem. Spokesperson Captain David Mancilla said to SFGate, "The drinking water at Camp Pendleton is safe to drink and meets or exceeds all regulated standards."
The Military Times reported in 2018 that at least 126 military installations had water contaminated with PFOS and PFOA, which are forever chemicals similar to PFAS that have been phased out. They still exist in the environment, though. The military has also used PFAS-based firefighting foam to snuff aircraft fires.
According to Maureen Sullivan, Deputy Assistant Secretary of Defense for Environment, Safety and Occupational Health, cleaning up the groundwater sources around the installations will take years. She estimates cleaning up the PFAS will cost approximately $2 billion.
Sullivan also said the armed forces are in the process of phasing out PFAS-based firefighting foam with safer substitutes.
However, there are no legal limits on state or federal levels regarding the release of PFAS. There are also no legal requirements to clean up legacy contamination, which may have been in existence for decades.
California Governor Gavin Newsom has signed a law which calls for more monitoring systems for PFAS and to notify the public of findings. That law goes into effect January 1, 2020.