California Wildfire: One Dead, Hundreds Evacuated as Thomas Fire Threatens Ventura, Tears Through 10,000 Acres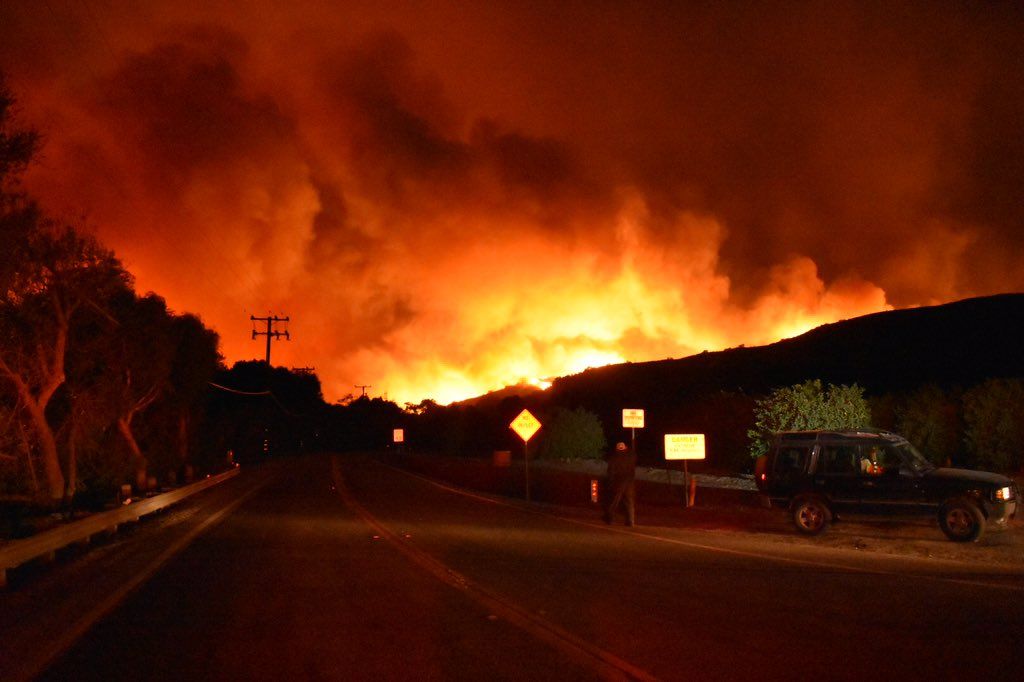 Fierce winds have whipped up a bushfire in Ventura County, southern California, that has torn through 10,000 acres and forced hundreds to evacuate their homes.
The Ventura County Fire Department (VCFD) spokesman reported one fatality related to the fire so far, as cited by Associated Press, and estimated that the city of Ventura, population 106,000, would be affected early Tuesday.
In the early hours of the morning 1,000 homes in East Ventura were evacuated, said a VCFD public affairs officer in a tweet.
Powerful Santa Ana winds are pushing the fire in the direction of Santa Paula, which has a population of 30,000, where hundreds of homes are under a mandatory evacuation order. Firefighters warned that the winds were causing the blaze to spread rapidly, and officials qoted in The L.A. Times said windy conditions had forced them to ground two fire service helicopters.
More than 260,000 people in Ventura and Santa Barbara counties no longer had power, reported The Los Angeles Times.
"The fire growth is just absolutely exponential," Ventura County Fire Chief Mark Lorenzen told local news. "All that firefighters can do when we have winds like this is get out ahead, evacuate people, and protect structures."
One person has been killed in an automobile accident associated with the fire, the fire department confirmed in a press briefing.
Fire officials said the blaze, which is called the Thomas Fire, broke out Monday east of Santa Paula, which is about 60 miles northwest of downtown Los Angeles. Only hours later, the flames reached eight square miles.
The National Weather Service says that winds of 43 mph and wind gusts of up to 60 mph had been reported in the area, and are expected to continue.