What California Fires Are Still Burning? Map of Kincade Fire, Maria Fire, Ranch Fire, Eagle Fire
While some blazes in California have been fully contained, others continue to burn throughout the Golden State, leaving destroyed and damaged homes in their wake.
California's wildfire season generally runs from October until spring but is largely dictated by weather conditions. Firefighters continued to battle several fires this week, fueled by strong Santa Ana winds, low humidity and high temperatures.
The trifecta of weather conditions caused trouble for fighters, many of whom were already battling tough terrain to control flames. After days of pushing against winds that reached up to 60 miles per hour in some areas, firefighters got a bit of respite on Friday when the Santa Ana winds died down.
This isn't to say California's fire troubles are behind them. Portions of the state, including Sacramento, were forecasted to still experience dry conditions and warm temperatures, conditions conducive to igniting a fire. The National Weather Service in Los Angeles cautioned residents against driving or parking their car on dry grass because it could start a fire.
Firefighters made good headway over the weekend and fully contained at least three fires, but as of Tuesday morning, at least three fires were still burning in the state.
Kincade Fire
The Kincade Fire started in Sonoma County on October 23 and burned through nearly 80,000 acres, destroying 374 structures, including 174 homes. Another 60 structures were damaged, 35 of which were homes, according to the California Department of Forestry and Fire Protection (Cal Fire).
After two weeks fighting the blaze, firefighters had the fire 82 percent contained as of Monday evening. Firefighters expected to have the Kincade Fire completely contained on Thursday. Massive evacuations were ordered and some people were forced out of their homes for days, but as of Monday evening, all evacuation orders were lifted. However, some areas, including Zone 1C, 2, 3C and 5 B were under evacuation warnings as of Sunday evening, according to Cal Fire.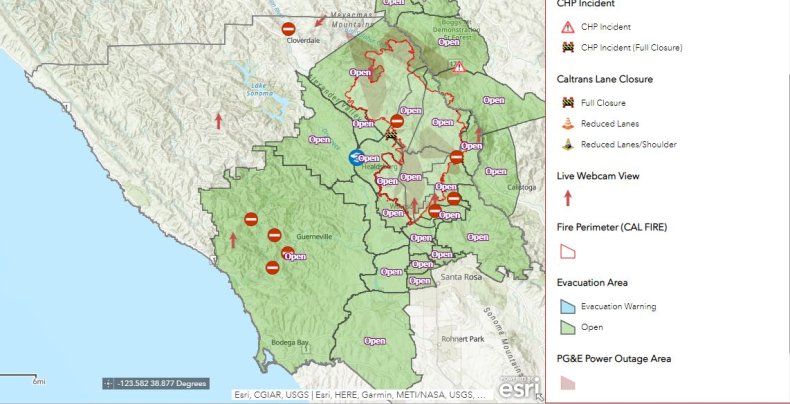 Maria Fire
Farther south, in Ventura County, the Maria Fire broke out on Thursday evening and grew to 9,999 acres, but firefighters were able to get it under control rather quickly. On Monday, it was 90 percent contained, according to Cal Fire and full containment was expected on Thursday.
Four structures were destroyed in the flames but no one was injured.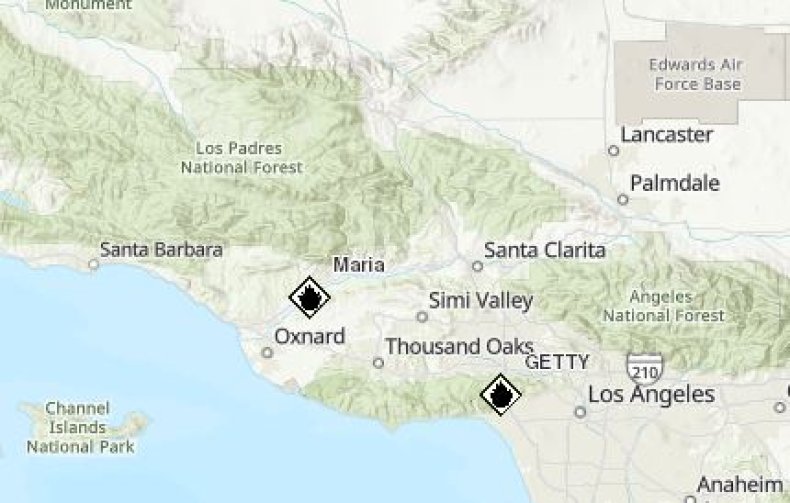 Ranch Fire
The Ranch Fire, which started on Sunday, burned about 2,000 acres of Tehama County, north of Sacramento, as of Tuesday morning. More than 1,000 personnel were involved in fighting the flames and they had it about 15 percent contained.
So far, not a single person was injured nor a home damaged in the Ranch Fire, according to Cal Fire. There was no estimated date for full containment.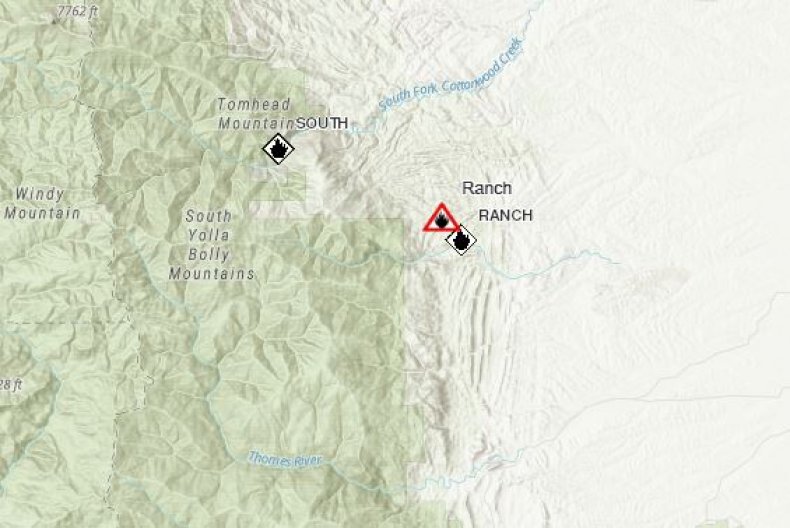 Eagle Fire
The Eagle Fire started on Tuesday morning along Walker Ridge Road and Bartlett Springs Road, about 12 miles northeast of Clearlake, according to Cal Fire. As of 10:30 a.m. EST, the fire was about 100 acres large.
While several fires are still burning in the state, firefighters were able to fully contain multiple others. The Getty Fire, 46 Fire and Easy Fire, which all forced residents to evacuate their homes, were fully contained over the weekend.