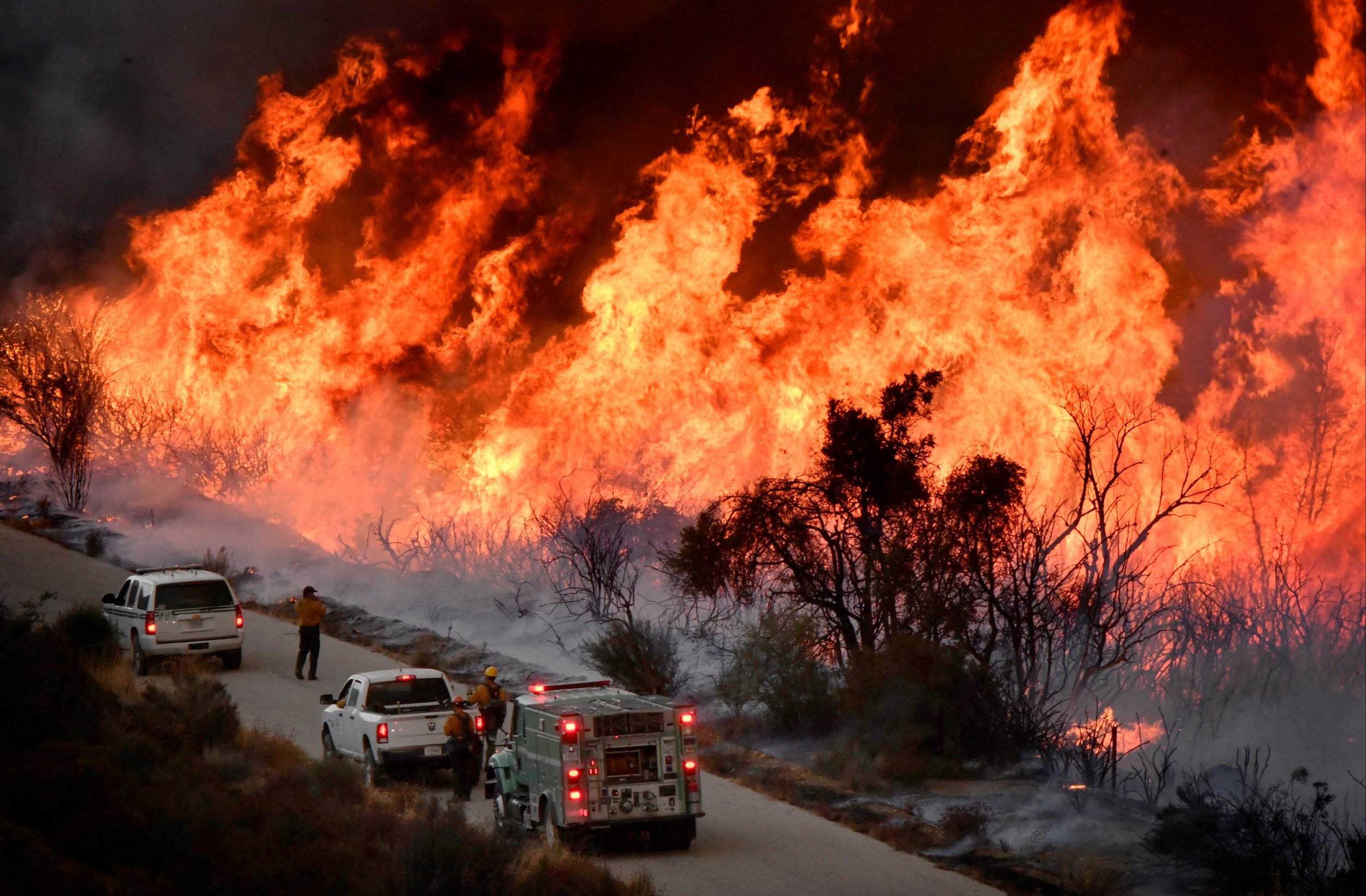 Thousands of people have been forced to flee their homes in Santa Barbara County as Thomas, California's fifth worst blaze since 1932, rages across the state. An evacuation order for the county was issued on Sunday as the fire continued to move west along the coast.
"Fire will continue to threaten the communities of Carpenteria, Summerland, Montecito and surrounding areas. Evacuation operations will occur ahead of westward fire growth," the authorities said in a bulletin last updated Sunday evening.
Around 5,000 residents are affected by evacuation orders near Santa Barbara and about 100 miles northwest of Los Angeles. Some 18,000 homes are under threat, the Los Angeles Times reported.
So far, the Thomas Fire has burned 230,000 acres of land, and 10 percent of the blaze has been contained, down from 15 percent earlier in the day, authorities said on Sunday evening.
"This is a menacing fire, certainly, but we have a lot of people working very diligently to bring it under control," Santa Barbara County Sheriff Bill Brown said at a press conference, according to Reuters.
Other fires that have been sweeping through California, forcing the evacuation of more than 200,000 people for the past week, have been largely dealt with, and all evacuation orders were lifted.
The Liberty Fire has now been completely contained, while the Creek and Rye fires in Los Angeles County are almost extinguished. The Skirball Fire in Los Angeles's Bel-Air neighborhood was 85 percent contained, while the 4,100-acre Lilac Fire north of San Diego was at 75 percent.
The Thomas Fire has affected nearly 1,000 structures, destroying at least 790 and damaging 191 in its path since it first started on December 4, according to state authorities. One casualty has been reported in the past week, a 70-year-old woman who died in a car accident as she evacuated Ventura County. In San Diego, 46 horses were killed at a training facility.
The fire has caused power outages and surges in the Santa Barbara area, affecting up to 85,000 people, according to the Southern California Edison utility company. The power outages affected homes, businesses and other institutions, such as the University of California, Santa Barbara, whose chancellor, Henry Yang, decided to postpone final exams until January due to disruptions to the IT system.
Most schools in the area will remain closed on Monday and some for longer, the Santa Barbara County government said.
California has suffered its worst fire season on record this year. Blazes that hit Northern California's wine country in October killed more than 40 people. Governor Jerry Brown called the situation "unprecedented" and blamed President Donald Trump for his stand on climate change.
"The fire season used to be a few months in the summer. Now it's almost yearlong. These fires are unprecedented. We've never seen anything like it. Scientists are telling us, 'This is the kind of stuff that's gonna happen.' And we gotta deal with it," Brown told CBS 60 Minutes on Sunday.
"I'd say to Mr. Trump, Take a deeper look. Now is not the time to undo what every country in the world is committed to," he said, referring to the president's decision to withdraw the U.S. from the Paris climate agreement.
"I don't think President Trump has a fear of the Lord, the fear of the wrath of God, which leads one to more humility. And this is such a reckless disregard for the truth and for the existential consequences that can be unleashed," Brown added.