The National Weather Service (NWS) has issued an excessive heat warning for several California counties, after wildfires spread across the state forcing many to evacuate their homes.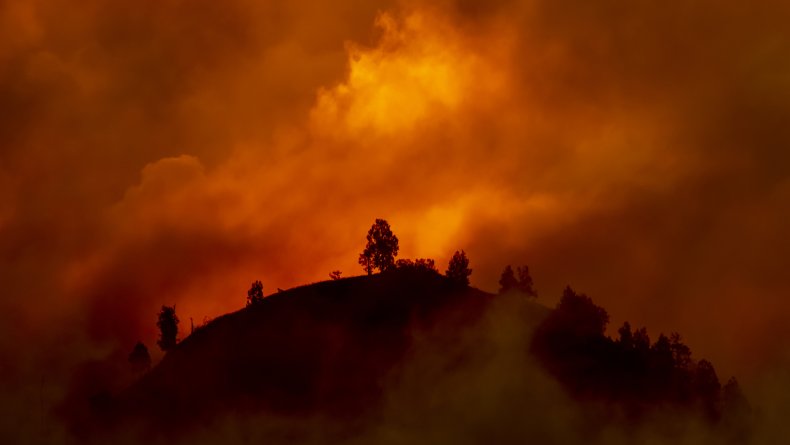 Coachella Valley, San Diego County Deserts and San Gorgonio Pass near Banning will see temperatures soar above the June average, with Fresno experiencing record-breaking temperatures. NWS Hanford tweeted that the city could set a new record for high minimum temperature today, with the previous watermark for June 12 set at 73 F in 1985. Other cities in California such as Campo, Thermal, Borrego and Anaheim also broke records.
The San Joaquin Valley is predicted to be a scorcher, but it is expected that these high temperatures will go downwards over the coming days. However, temperatures will remain above average.
The warning, which was issued by NWS San Diego, said that temperatures could soar up to 107 degrees, affecting people that suffer from heat-related illnesses such as heat exhaustion and heat stroke. It advises that people most vulnerable to heat-related illnesses include those who spend a lot of time outdoors, those who do not have air conditioning, young children, the elderly, and those with chronic ailments. NWS has also warned against leaving young children and animals in cars, with internal temperatures becoming deadly.
Advice given includes drinking plenty of fluids, staying in air-conditioned spaces, staying out of the midday sun, and checking up on relatives and neighbors of concern.
Near Sacramento, firefighters are continuing to tackle a sand fire in Yolo County, which has now increased in area size to 2,500 acres. The wildfire, which is one of several currently burning across the state, began around 2:50 p.m. on June 8 near the town of Guinda. The fire is now 70 percent contained according to California Department of Forestry and Fire Protection (Cal Fire).
Twitter users took to the social media platform to share images of the Yolo Valley sand fire, showing smoke spreading to other nearby places. People have been evacuated after their houses were destroyed by the blaze.
With the U.S. now in wildfire season, which normally occurs in spring and fall due to snow melting and foliage not being fully grown, the National Fire Prevention Association advises people take precautions to help stay safe against wildfires. According to its website, every year nearly 45 million homes and over 72,000 communities are at risk from wildfires. People who live near wildfire-prone areas should continue to stay vigilant and keep up to date with the latest news and updates from their local fire department.