California Wildfires: Governor Slams Trump For Paris Climate Agreement Pullout, Warns Blazes Might Be 'New Normal'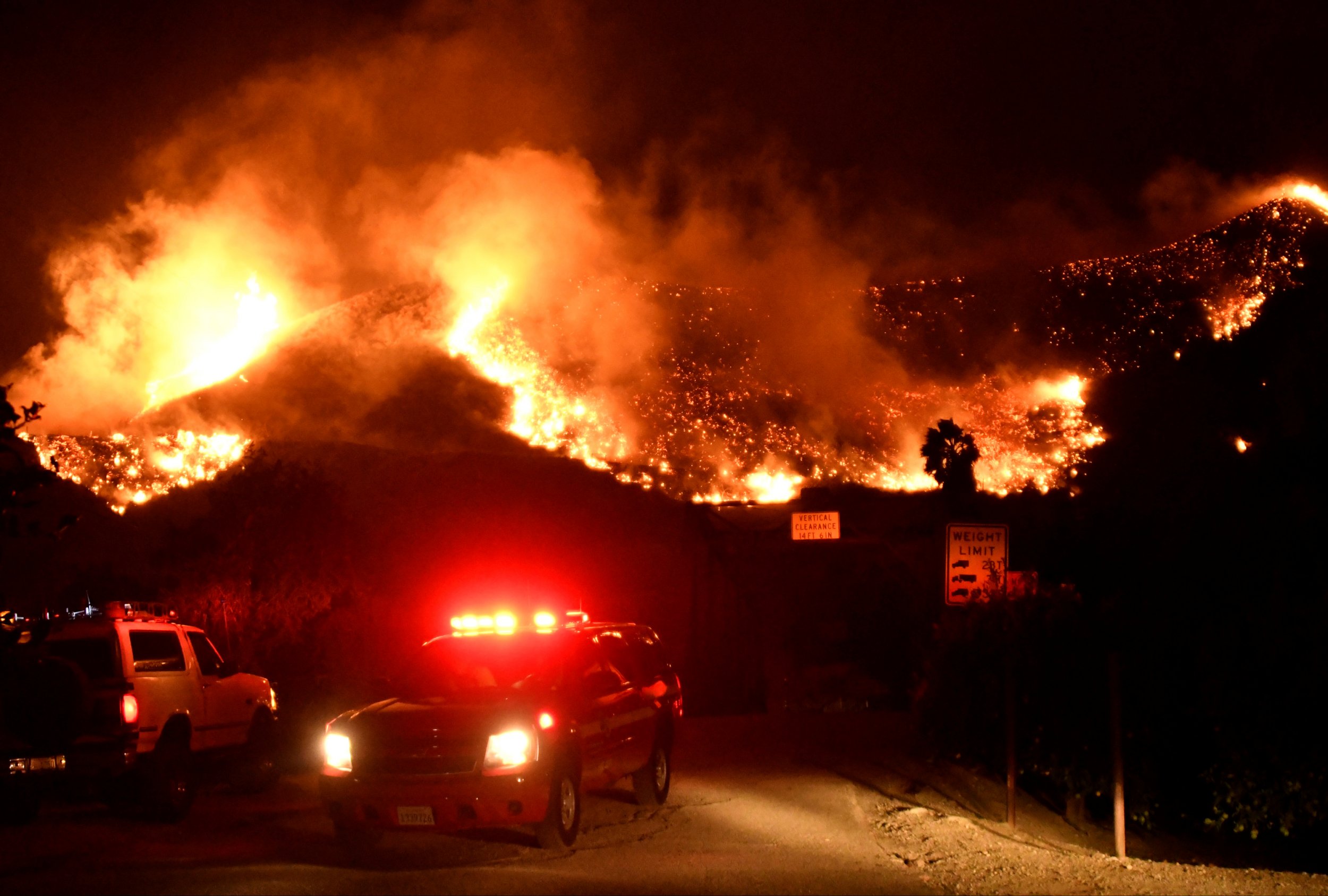 California Governor Jerry Brown blasted President Donald Trump for the massive fires smoldering across his state, criticizing the president for removing for the United States from a deal to fight climate change that would help tame conditions intensifying the blazes.
In a 60 Minutes interview scheduled to air on Sunday night, Brown ripped into Trump for withdrawing from the Paris climate agreement, which he at the time called a "bad deal" for America.
"That's a preposterous idea, not even a shred of truth in that statement," Brown told CBS. "I don't think President Trump has a fear of the Lord, the fear of the wrath of God, which leads one to more humility, and this is such a reckless disregard for the truth and for the existential consequences that can be unleashed."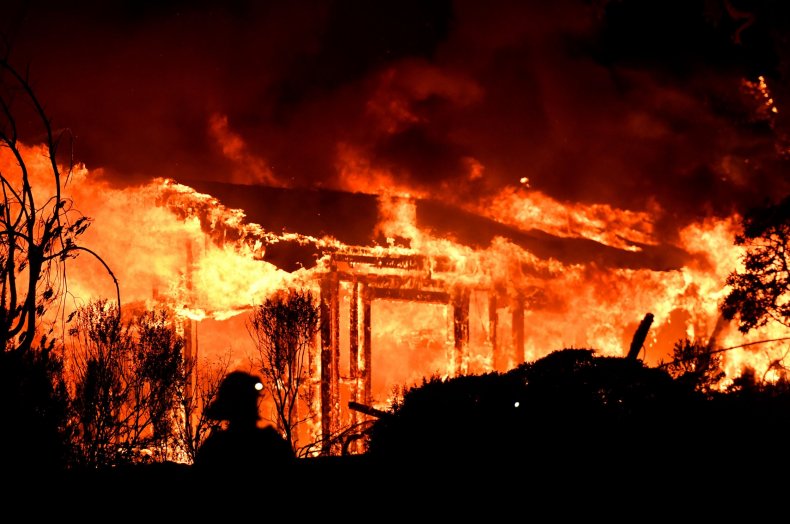 On Saturday, as the blazes continued to ravage California, Brown said that climate change could be to blame for the weather conditions that exacerbated the fires, and warned that it might be the "new normal."
"This could be something that happens every year or every few years," he said in a press conference. "We're about to have a firefighting Christmas."
More than 1,000 homes and buildings have been destroyed in the blaze and more than 200,000 people have evacuated the region to escape the fires, authorities reported. The largest blaze, the Thomas fire, had moved into Santa Barbara County by Saturday evening and residents living on the coast were instructed to be ready to leave their homes, officials said.
Approximately 8,500 firefighters have been battling the six fires burning across the state, according to The Los Angeles Times. Just 15-percent of the Thomas fire has been contained.
The vicious Santa Ana winds have been partly to blame for spreading the fires, fanning the massive blazes with their dry air. Although the military has provided aircrafts for water drops, they were rendered useless after being forced to ground because of the winds.
There has been one human death as a result of the fires — a woman who died after crashing her car while evacuating. Roughly 60 horses have died as well, and a trainer was put into a medically induced coma after suffering second-degree burns while trying to save the animals.
The Santa Ana winds had died down on Friday, allowing firefighters to control some of the blaze, but were forecasted to return on Saturday evening and continue spreading the flames.