California Wildfires: How to Help and Where to Donate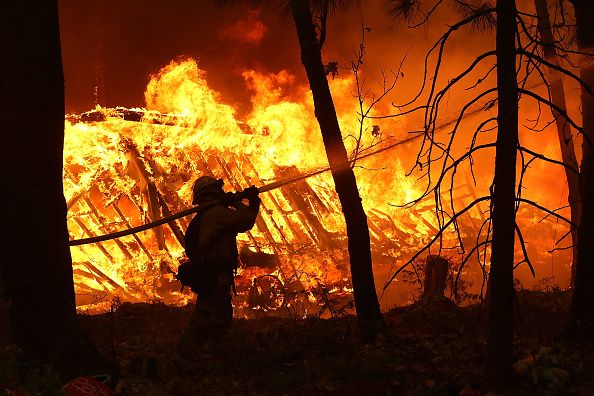 The wildfires in California continue to spread, even as firefighters battle the blazes.
Since the spread of these fires, over 20,000 residents had to flee from their homes, The Washington Post reported. The Camp Fire in Butte County has already scorched 105,000 acres and is just 20 percent contained as of Saturday, according to the California Department of Forestry and Fire Protection. The fire has already killed 23 people, destroyed 6,453 homes, and 260 other buildings, according to Cal Fire. The blaze still remains a threat to 15,000 other structures and is still quickly spreading.
"This event was the worst-case scenario," Butte County Sheriff Kory L. Honea told The Washington Post. "It's the event that we have feared for a long time."
The Woolsey Fire and the Hill Fire are also causing severe damage to parts of southern California. The Woolsey Fire, which is burning in Ventura County, has killed two people, according to CAL Fire. The blaze has already burned 83,275 acres of land and has destroyed 177 structure with another 15,000 structures threatened. The Hill Fire, which is also burning parts of Ventura County, is at 65 percent containment and has scorched 4,531 acres, Cal Fire reported.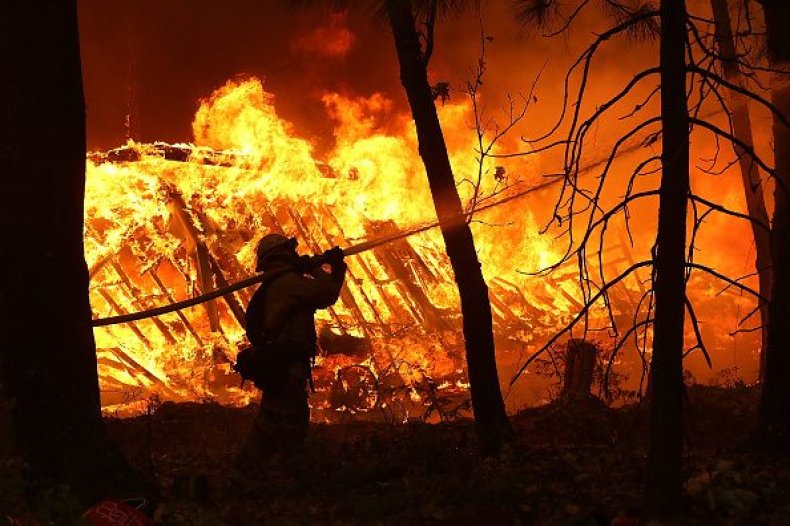 Those who want to help firefighters or residents impacted by the fires do not have to be in California to help. Here are some organizations and departments that are taking donations to help those currently battling the blazes and for those affected by the wildfires:
Los Angeles Fire Department: The LA Fire Department Foundation asked for donations for hydration backpacks and other supplies to help those fighting the blazes on the ground on Saturday.
Click here to make a donation to the foundation.
United Way of Greater Los Angeles: The non-profit organization has partnered with United Way of Ventura County to collect donations for its Disaster Relief Fund to help victims impacted by the fires. Text "UWVC to 41444" or click here to donate.
American Red Cross: The American Red Cross is assisting residents in northern and southern California to help find shelter. To make a donation visit the redcross.org, call 1-800-RED or text the word REDCROSS to 90999.
California Volunteers: The state office manages volunteer programs in California. The organization has created a list of services and donation options to help the victims by all three fires. Here's the list to find more information about where to donate and volunteer to help.
CCF Wildfire Relief Fund: The organization helps provide long-term recovery efforts to those impacted by California wildfires. The relief fund has also created local initiatives to help those affected by the fires. Click here to learn more.