California Wildfires Update: Ojai Surrounded by Fire as Powerful Winds Threaten to Spread Blaze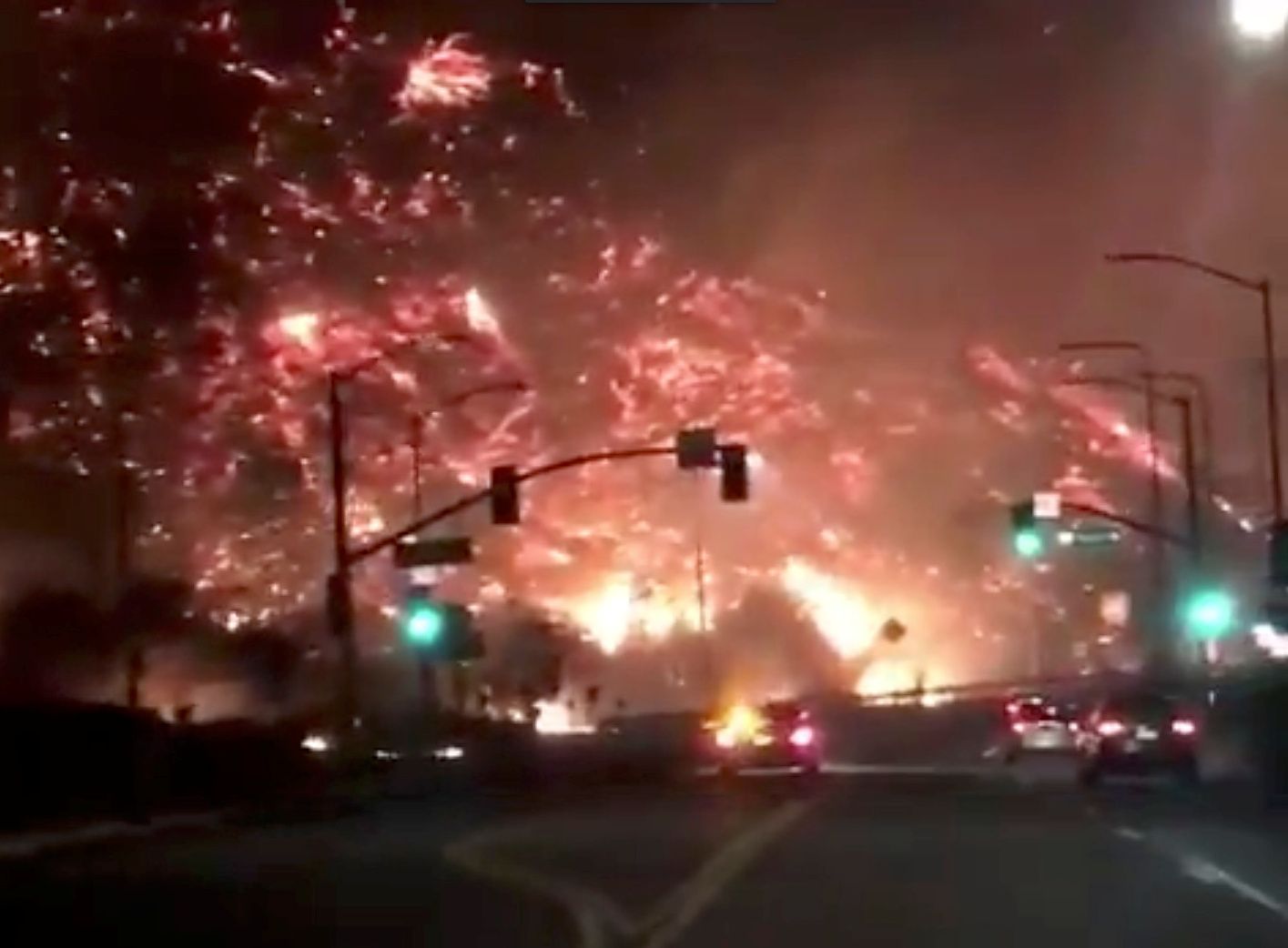 More than 100,000 acres of Southern California have burned as a wave of fires in the state reached the Bel-Air neighborhood of Los Angeles on Wednesday and surrounded the city of Ojai.
Governor Jerry Brown declared a state of emergency on Tuesday because of the so-called Thomas fire raging in Ventura County, in a statement that his press office has repeatedly reposted on social media. Other fires in the state have sprung up: According to the Los Angeles Times, three more fires have sparked, two in San Bernardino County, which had been completely contained as of the latter half of Wednesday, and one in Bel-Air, ongoing as of early Thursday.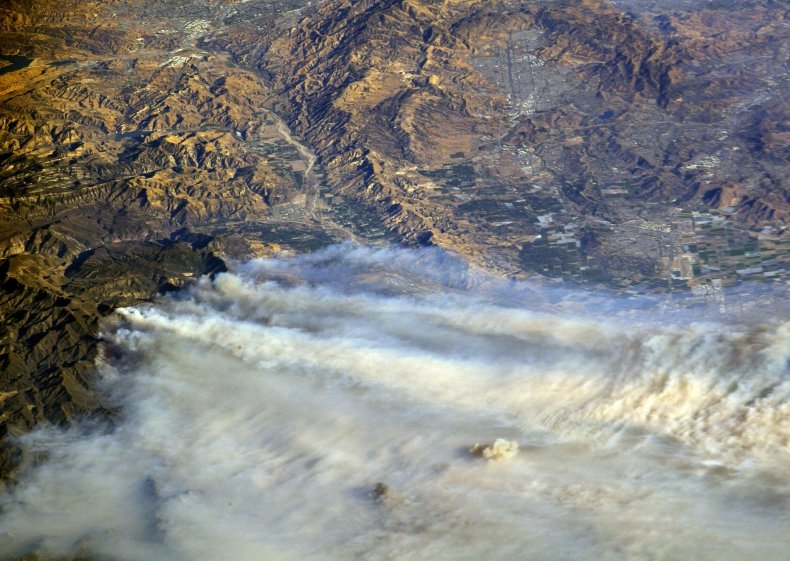 Authorities ordered evacuations in the Ojai Valley as the fire spread toward the mountain city of Ojai. These came on top of the evacuation of thousands of homes across Ventura County earlier that week. Tens of thousands of residents went to bed uneasy on Wednesday night as the unpredictable spread of the blaze means authorities have asked residents in a handful of counties to be prepared to evacuate if needed.
Renewed strong winds on Thursday threatened to worsen the situation as authorities are still getting a grip on containment.
Read More: One dead, hundreds evacuated in California wildfire
All of Los Angeles County is on emergency alert, after officials sent out a critical fire danger warning late on Wednesday night. The Santa Ana winds are expected to pick up on Thursday, raising new fears of a spread.
"We are in the beginning of a protracted wind event," California fire Chief Ken Pimlott told the Los Angeles Times.
"There will be no ability to fight fire in these kinds of winds," Pimlott said. "At the end of the day, we need everyone in the public to listen and pay attention. This is not 'watch the news and go about your day.' This is pay attention minute by minute … keep your head on a swivel."
The fire department's brush-burning index, which determines fire danger, is the highest it has ever been ahead of Thursday, Los Angeles fire Chief Ralph Terrazas told CNN. On a scale where 165 or higher indicates extreme danger, the number is now 296.
According to Terrazas, the footprint of the Skirball fire near Bel-Air is identical to a fire in the neighborhood that destroyed 500 homes in 1961, he told NBC.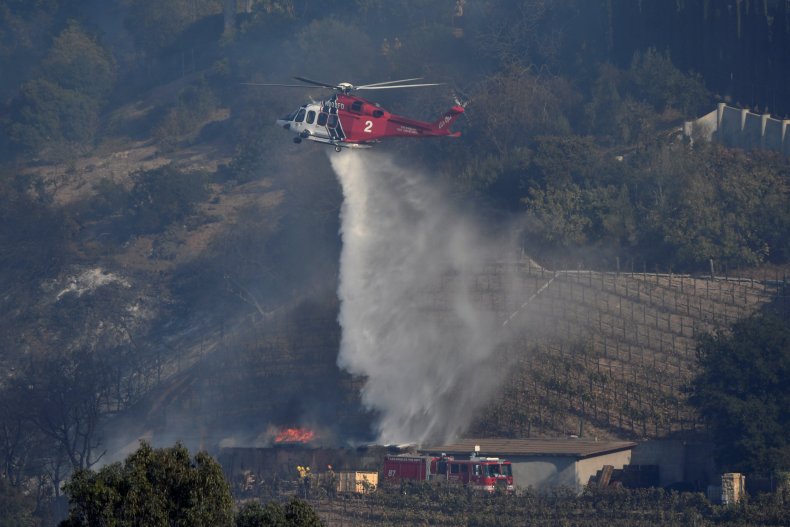 "The thing that stopped that fire was the wind died down," Terrazas said. "Right now we're experiencing favorable wind conditions. ... but we are anticipating a continuation of the red flag conditions throughout the week, at least until Friday."