Republican Tax Bill Will End Benefits for California Wildfire Victims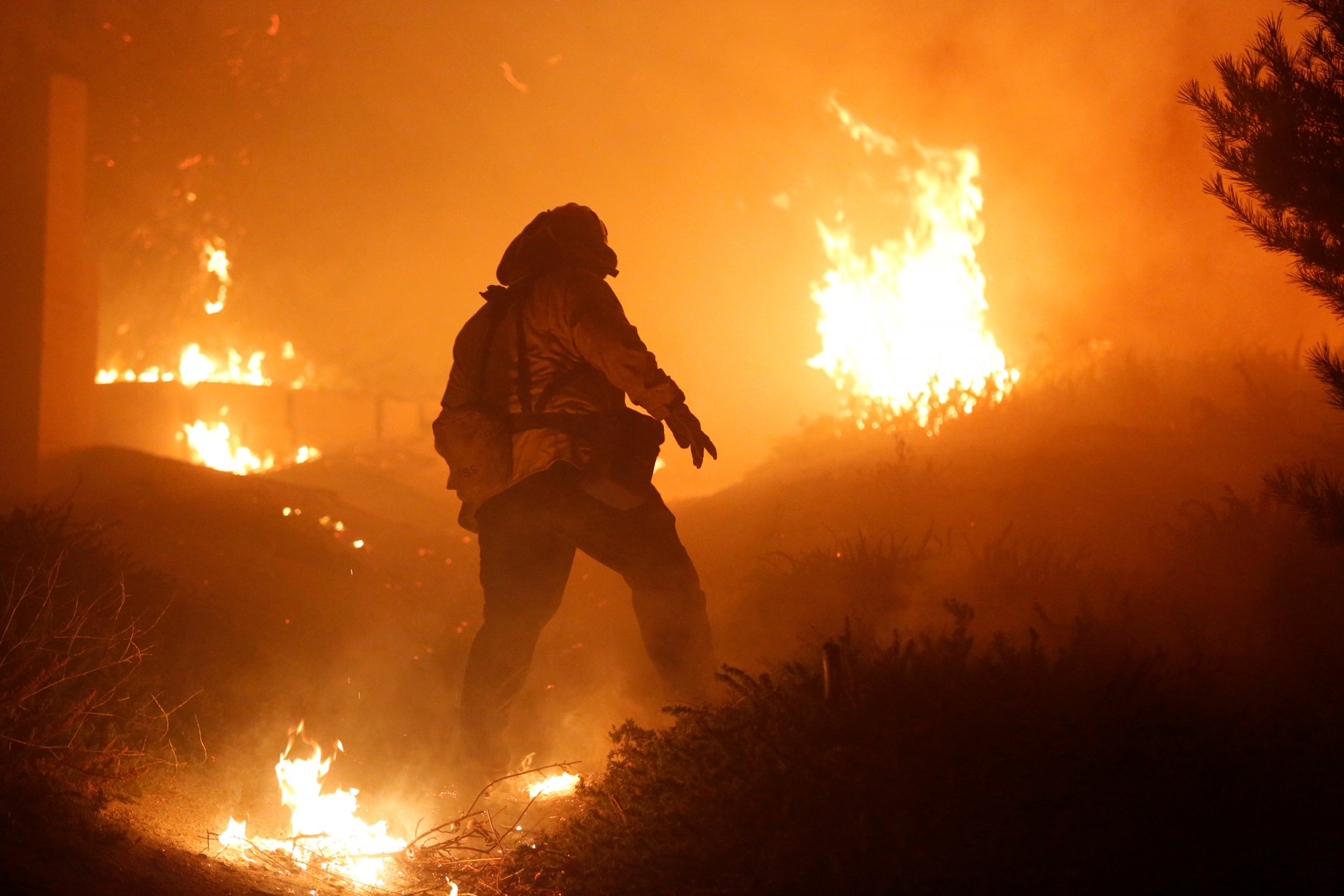 California's wildfires are now larger than New York City and Boston combined—98,000 residents have been evacuated and at least 25,000 homes are threatened. As the destruction rages on, Republican members of Congress are gunning to limit taxpayers' ability to write off losses from wildfires and other natural disasters.
The House tax bill would eliminate the deduction that allows victims of wildfires, floods, tornadoes and earthquakes to claim uninsured losses. The Senate version of the bill allows the deduction only if the president officially declares a federal disaster. In 2015, Americans deducted $1.6 billion for uninsured losses in natural disasters, according to the Internal Revenue Service.
"A family who loses everything in a wildfire shouldn't have to pray for a federal declaration so they can recover. Tax relief should be available to help all victims regardless of the type of natural disaster," said Democratic Senator Dianne Feinstein of California.
Over 58,000 wildfires in the U.S. have consumed more than 9 million acres so far this year. Under the Senate plan, few of these would qualify for the tax break.
"Asking victims of wildfires or earthquakes to suffer in order to pay for tax cuts for the rich is the height of cruelty," said Senators Feinstein and Kamala Harris of California in a joint statement.
Victims of this year's wildfires will be able to file for the rebate as long as they can assess losses in time for their 2017 tax returns. In the future, Congress will be able to pass special legislation that grants tax breaks after individual disasters.
But Democratic Representative Mike Thompson of California doesn't think it will be possible for those facing the destruction of their homes to assess all of the damage before 2018. "Do you really think that we're going to be able to go in, assess all of the costs, get everything cleaned up, figure out where people are going to stand in time to do their taxes?" He asked his congressional colleagues. "It's not going to happen."
Special legislation will also be difficult to pass for smaller natural disasters, said Democratic Representative Brad Sherman of California. "Let's say your home burns down and it isn't a disaster that CNN covers," he told the Los Angeles Times. "You're affected the same way, whether it's nine of your neighbors or 900 of your neighbors that lose homes."
California typically votes Democrat in national elections and Santa Rosa Mayor Chris Coursey said that the regulation "smacks of political favoritism," in a letter to Democratic Representative Mike Thompson of California. "Please, let's not play politics with families who are suffering the very real impacts and challenges of recovering from this fire disaster," he wrote.
Almost 3,000 homes in Santa Rosa were destroyed by a wildfire this November, according to local reports.