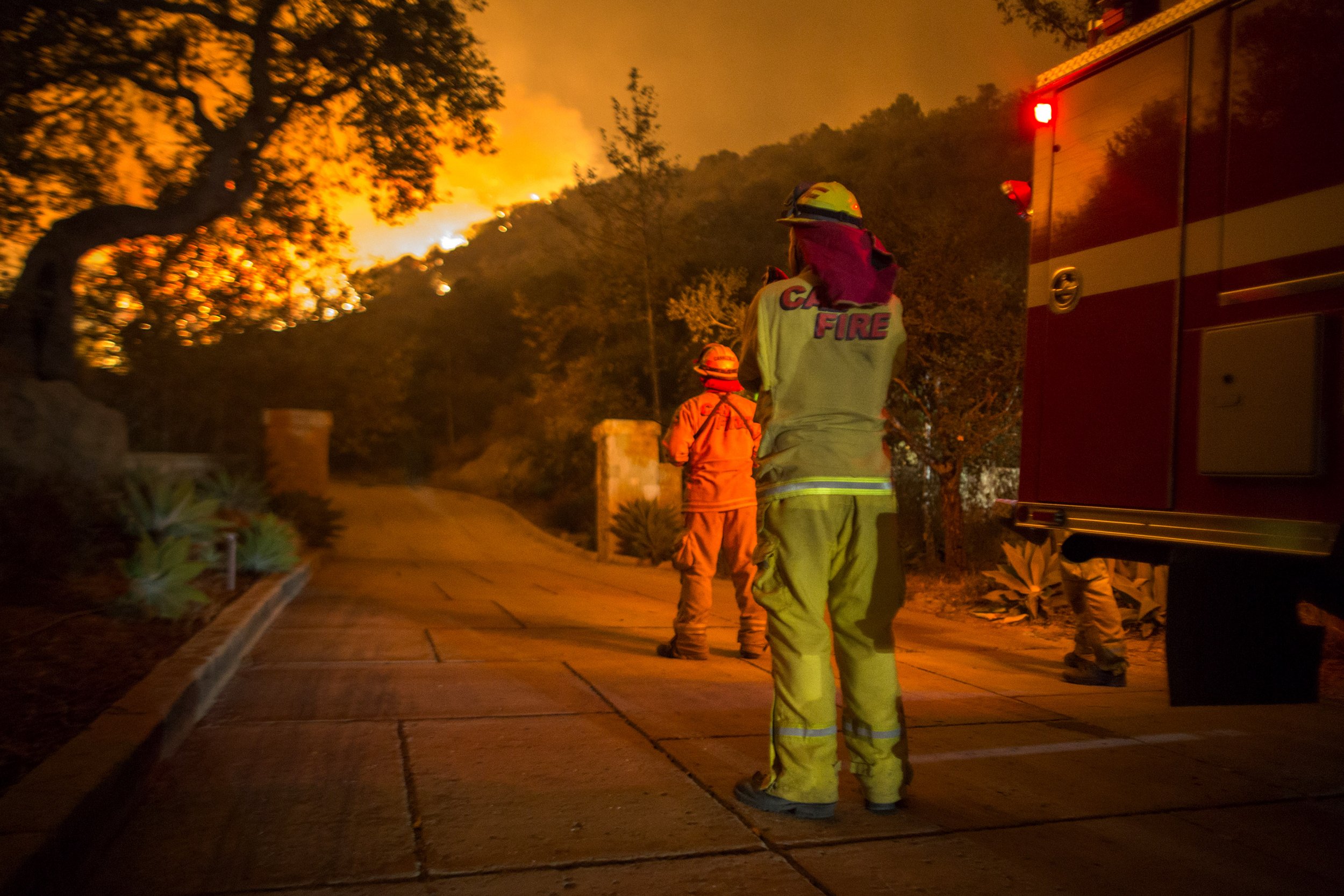 A California blaze bigger than New York City is likely to become the largest fire in the state since records began.
Thomas Fire, one of a number of fires raging through Southern California, is larger in acreage than the city of New York and is currently just 45 percent contained.
On resident in the Ventura area, close to where the fire has burned more than 270,000 acres of land and continues to threaten around 18,000 structures, said the neighborhood looked like a war zone.
"I looked out my window and there were flames that were like, a hundred feet, all around us," Venture resident Jeannette Frescas told CNN affiliate KEYT.
"What was once a paradise was like a war zone. It's the scariest thing I've been through in my entire life," she added of the blaze, which has ravaged her home.
The California Department of Forestry and Fire Protection (Calfire) has released a number of pictures of the Thomas Fire, which show plumes of smoke rising from burning land, and has thousands of firefighters working to contain the blaze.
As the Thomas Fire tops 270,000 acres, it is on track to become larger than the record-holding 2003 Cedar Fire, which killed 15 people and charred just over 273,000 acres in San Diego, with the current blaze having already cost the state $74 million and burned through 1,000 buildings and more than 750 homes.
Indeed, despite round-the-lock efforts from the fire department, the fire is unlikely to be fully contained until January, with two people—including one firefighter—losing their lives in the inferno.
"This is a tragic reminder of the dangerous work that our firefighters do every day," said Los Padres National Forest Supervisor Teresa Benson in a release.
"The Thomas Fire has many unprecedented conditions and complexities that challenge the already demanding job of fire suppression."
December blazes throughout the state have surpassed California's October fires, which burned through 245,000 acres and killed 43 people near Napa Valley. Additional evacuations were ordered over the weekend, with authorities reminding residents to stay vigilant as the fire rages on.