California Wildfires: What Happens When Trump's EPA Ignores Climate Change Science?
Record-setting wildfires burn uncontrolled in California, and with them comes a need to reckon with the Trump administration's disastrous climate policies.
At this moment, a few days before Christmas, firefighters have finally started bringing the Thomas Fire in Ventura County, California—burning for almost three weeks—under control. Gov. Jerry Brown recently commented, "This is the new normal … We're about ready to have firefighting at Christmas. This is very odd and unusual."
He's right. Thanks to climate change, droughts have been increasingly frequent and severe in California. Such weather patterns invite more, and more extreme, fires to the region—fires that desiccate trees and brush, and unleash toxic smoke particles into the air.
A paper published in 2016 summarized the results of 115 studies on the risks of wildfire smoke. The findings were clear: Smoke harmed people with asthma and chronic obstructive pulmonary disease. The study also demonstrated, though to a less consistent degree, other harms, including respiratory infections, heart disease risk and even death.
Of course, and by necessity, public health officials have advised the public about the smoke and the steps to take to reduce risk, particularly those with lung problems. But the government's undermining of climate change science, both in the Environmental Protection Agency (EPA), under the leadership of Scott Pruitt, and in other agencies, suggests the Trump administration will continue putting Americans' health in danger.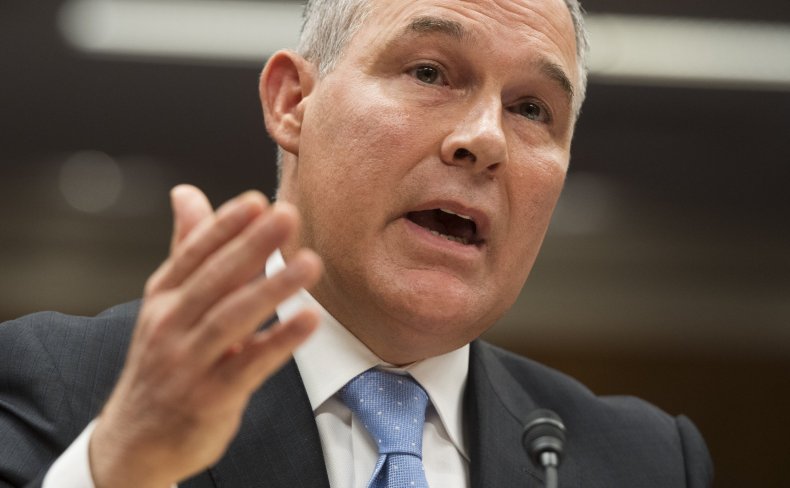 This year, Pruitt has taken steps to assure that some of the country's most knowledgeable scientists cannot advise the agency by serving on its Science Advisory Board. EPA-funded researchers can no longer serve on the SAB, and some have been replaced, while industry scientists serve without being considered as having conflicts of interest. The Clean Air Scientific Advisory Committee (CASAC), which provides advice to the EPA as scientific evidence is reviewed and changes to Clean Air Act standards are considered, is one of the SAB committees affected by Pruitt's new policies.
I chaired CSAC from 2009 to 2012. Prior to taking the position, I had successfully competed for EPA research on particles in the air and health. Under the new policy, which may exclude some of the most knowledgeable researchers from SAB service, I would not be considered for CASAC membership, even though my background meets several requirements of the Clean Air Act for serving on CASAC.
Climate change has become the exemplar for how evidence is now weighed—or rather, not weighed—in decision-making. Since 1990, the findings of research on climate change have been summarized five times by the Intergovernmental Panel on Climate Change (IPCC), founded by the World Meteorological Organization and the United Nations Environment Programme. With each report, there is more evidence and greater certainty about the impact of human activities on the climate. While there is still uncertainty about some matters in the scientific findings, glib statements like "climate change is a hoax," and more serious efforts to remove scientists from government, should not displace the overwhelming evidence to the contrary, amassed in thousands of scientific reports.
Since it was established in 1970, the EPA has used scientific evidence as the foundation for effective regulations. Through the Clean Air Act, tremendous gains have been made in air quality throughout the nation. So-called "brown-outs" that once blanketed the Northeast and the choking smog of Los Angeles have ended.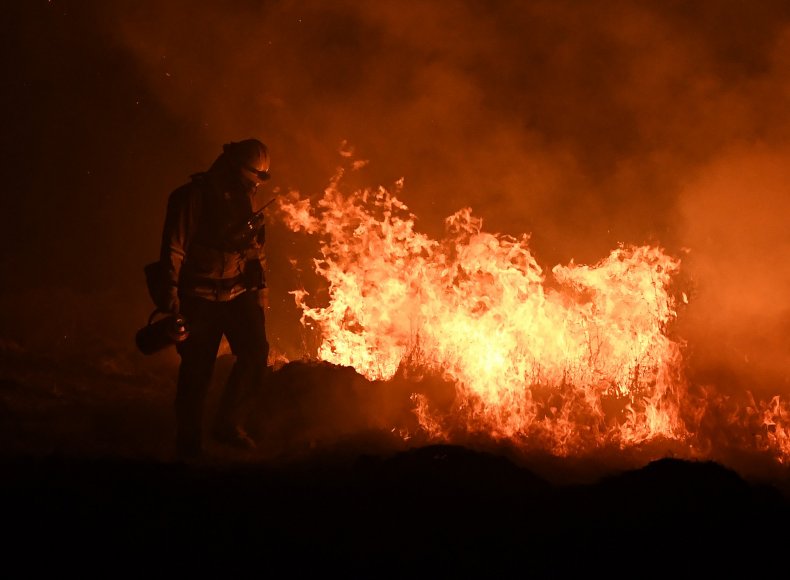 But the wildfire smoke from this year's fires offers a reminder of the need to continue to improve air quality, and research shows that current levels of air pollution still pose a public health threat.
The current administration, however, is turning away from environmental policies based in science that have worked, and instead embracing policies flimsily grounded in opinion or belief, or even worse, to policies that reflect the financial interests of various industries. The energy sector, for example, has undue influence in climate policy, as the U.S. government promotes fossil fuels, even coal, over renewables and Congress opens the Arctic National Wildlife Refuge to drilling.
The process for reviewing and strengthening the main air quality standards—the National Ambient Air Quality Standards—is described in the Clean Air Act, and it rightly involves the scientific, public health and medical communities. This is why I am disheartened by Pruitt's and the Trump administration's turn away from evidence, and from scientific expertise. The denial of evidence is dangerous for human and environmental health, and I hope it will be short-lived.
Jonathan Samet is dean and professor at the Colorado School of Public Health. He is a pulmonary physician and epidemiologist, and has carried out air pollution research for decades, serving on many committees that support the development of evidence-based environmental policies.