California Will Be The First State To Require Pet Stores To Sell Only Rescue Animals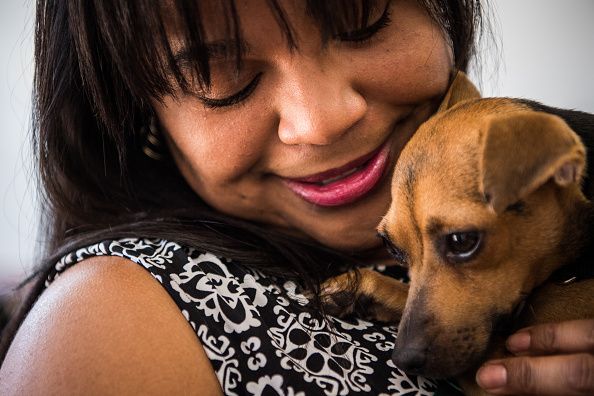 California will become the first state ever to require pet stores to sell rescue animals after legislation was signed on Friday by Governor Jerry Brown.
By 2019, pet stores will have to legally sell dogs, cats and rabbits from shelters or adoption centers. If the new law is not followed, pet stores can be charged $500 for each animal that is not a rescue animal, theLos Angeles Times reported.
"This is a big win for our four-legged friends, of course," said bill author Assemblyman Patrick O'Donnell (D-Long Beach) in a statement.
The bill, AB 485, is focused on reducing the number of animals in "puppy mills" and "kitten factories," which are mass breeding operations that can severely harm the animals.
O'Donnell said that California taxpayers spend more than $250 million a year to house and euthanize animals in shelters and that the new law could lower that expense.
ASPCA president and CEO Matt Bershadker told BuzzFeed in an email that his organization was proud to have worked with O'Donnell on the bill and thanked the California legislature for passing it.
"This landmark law breaks the puppy mill supply chain that pushes puppies into California pet stores and has allowed unscrupulous breeders to profit from abusive practices," Bershadker said.
While many are happy with the bill's passing, there are animal advocates who are not in favor of the bill. The bill faced a lot of criticism from the American Kennel Club and the California Retailers Association.
"AB 485 blocks all of California's pet lovers from having access to professional, licensed, and ethical commercial breeders," Sheila Goffe, vice president of government relations for the American Kennel Club, told the LA Times. "This is not good for Californians or their companion animals."
The Humane Society says that puppy mills can contribute to pet overpopulation and "can cause countless dogs lifetimes of suffering in squalid wire cages." Puppies sold at pet stores can also have serious psychological and health problems.
According to the ASPCA, there are approximately 6.5 million animals that enter shelters around the country every year. Shelters are reported to have euthanized 1.5 million of their animals annually.