California Woman Dies of COVID Days Before She Was Due to Have Vaccine
A 105-year-old Californian woman has passed away from Covid-19 in the same week she was set to receive the vaccine.
Margaret Sowma died after an outbreak of the virus hit the St. John of God Retirement and Care Center in Los Angeles, three months ahead of her 106th birthday and a week before she was scheduled to receive the Moderna vaccine.
"We were hoping to have a party if she had been vaccinated, take her out or something, we were planning to try to celebrate somehow, but it wasn't meant to be," her niece Julie Bawcom told ABC7.
"At that age, anything can take you at any time, so I look back at a life well-lived," she added.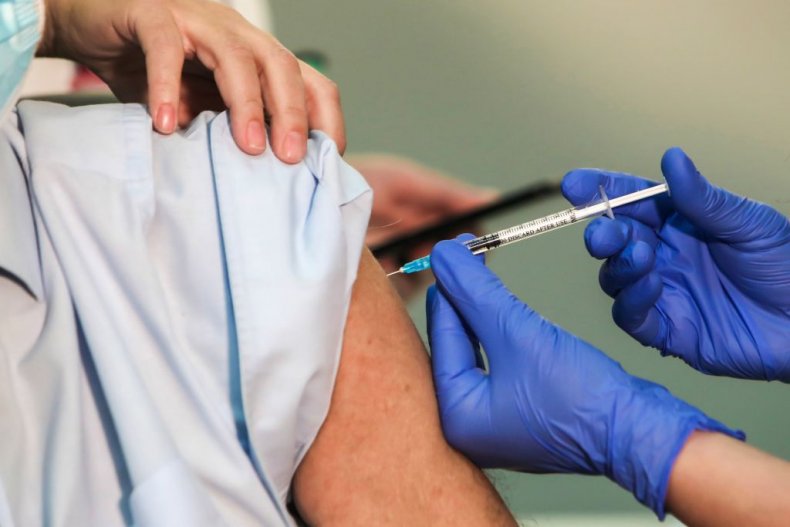 Sowma lived through the 1918 Spanish flu pandemic, the Great Depression and World War II. For five decades she worked as a seamstress in factories sewing garments.
The Los Angeles local never stopped living an active lifestyle, volunteering for the Red Cross and other clubs and organizations in her retirement.
"Physically she would have still been up and around and moving around, and we would pick her up and take her places, and yeah, I think she would've still been around. For a few more years possibly," Bawcom said. "She just embraced life and everybody that was in it."
Bawcom is currently volunteering to help at a vaccine clinic in Northern California. "I try to help out every day in my community," she said. "I guess I learned that from my aunt Margie."
The St. John of God Retirement and Care Center received the first doses of the vaccine on Friday and reported fewer positive cases and fewer people in quarantine.
A woman in New York City was the first person in the U.S. to receive an approved COVID-19 vaccine on Monday, December 14.
Sandra Lindsay, a critical care nurse at Long Island Jewish Medical Center in Queens, received a dose of the vaccine developed by American pharmaceutical firm Pfizer and their German partner BioNTech, shortly after 9 a.m.
After having the shot, Lindsay said: "It didn't feel any different from taking any other vaccine. I'm feeling well. I feel hopeful today, I'm relieved. I feel like healing is coming. I hope this marks the beginning to the end of a very painful time in our history. I want to instill public confidence that the vaccine is safe. We're in a pandemic so we all need to do our parts to put an end to [it]."
A week earlier, a 91-year-old woman in the U.K. made history by becoming the first person to have the Pfizer-BioNTech COVID-19 vaccine outside of a clinical trial.
Margaret Keenan was 90 years old at the time she had the jab and said she felt "so privileged" to be the first person to receive the COVID-19 vaccine, which was found to be 95 percent effective in trials.
Keenan was vaccinated at University Hospital, Coventry, in England at 6:30 a.m. GMT (1:30 a.m. ET) on December 8.