Sonia Tabizada of San Jacinto, California pleaded guilty to threatening to bomb a Catholic school, according to a Monday announcement by the U.S. Department of Justice.
Tabizada threatened the all-girls Georgetown Visitation Preparatory School (GVPS) in Washington, D.C. after the school announced in May 2019 it would publish same-sex marriage announcements in its alumni publication. After the announcement, Tabizada left two voicemails in which she threatened to destroy school property and kill the students.
"The defendant made violent threats against high school students, religious leaders, and school officials based solely on her disagreement with a private school's application of religious doctrine," said Assistant Attorney General for the Civil Rights Division Eric Drieband in a Monday statement. "Tolerance and religious freedom are cornerstone values in our society and the Department of Justice will continue to vigorously prosecute violent threats motivated by bias."
According to court documents filed in July 2019, Tabizada left a message in which she described a nun employed by the school as being "straight from hell and is going to hell. She's seducing innocent eyes."
"She's not helping the cause of Jesus," Tabizada continued. "She's accepting sinners—they have to be separate."
One minute after recording the first threatening message, Tabizada left a second voicemail in which she warned that "you guys are going to get terrorism within your f*cking school."
Tabizada pleaded guilty to "intentionally obstructing persons in the enjoyment of their free exercise of religious beliefs," according to the DOJ, a charge that will be prosecuted as a hate crime. Sentencing for Tabizada was scheduled for March. If convicted, Tabizada faces a maximum prison sentence of 20 years, followed by 3 years of supervised release and a fine of up to $250,000.
Newsweek reached out to GVPS for comment.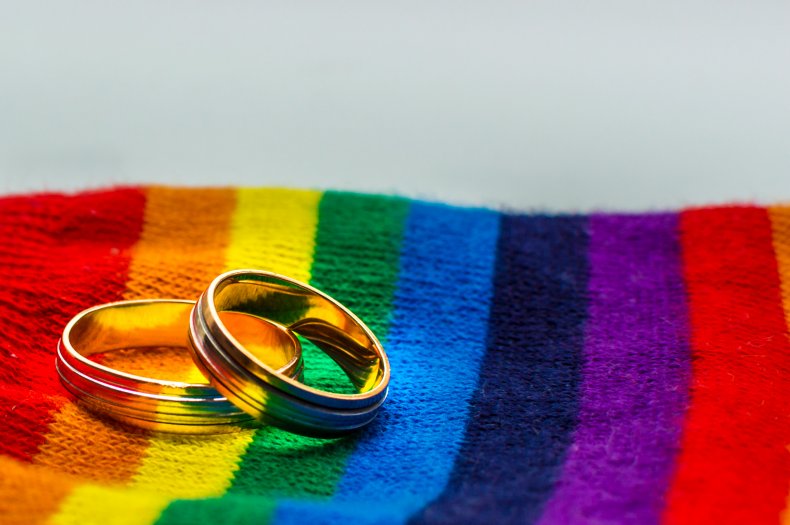 In a May 2019 email, President Emerita and Mother Superior of GVPS Sister Mary Berchmans acknowledged that while the Catholic church was "clear in its teachings" concerning same-sex marriages, "it is equally clear in its teaching that we are all children of God, that we each have dignity and are worthy of respect and love."
In a documentary released in October 2020, Pope Francis said he was in support of same-sex marriage.
"What we have to do create is a civil union law," Pope Francis said. "That way they are legally covered."
Same-sex marriages became legal in the U.S. in June 2015 after the U.S. Supreme Court ruled that the unions must be licensed and recognized on a state level. Despite the ruling, Rowan County, Kentucky Clerk Kim Davis chose not to provide marriage certificates for same-sex couples.
At the time, Davis claimed that issuing the certificates infringed upon her religious liberties. Her refusal to perform that aspect of her job earned her a short stint in jail in September 2015. In 2018, Davis was voted out of office.
After being sued by couples to whom she refused to issue marriage certificates, Davis took her case to the U.S. Supreme Court. In October 2020, the Supreme Court declined to hear Davis's case.