California Woman Allegedly Posed as Police Officer, Groped Patron's 'Breast and Groin' Outside Local Bar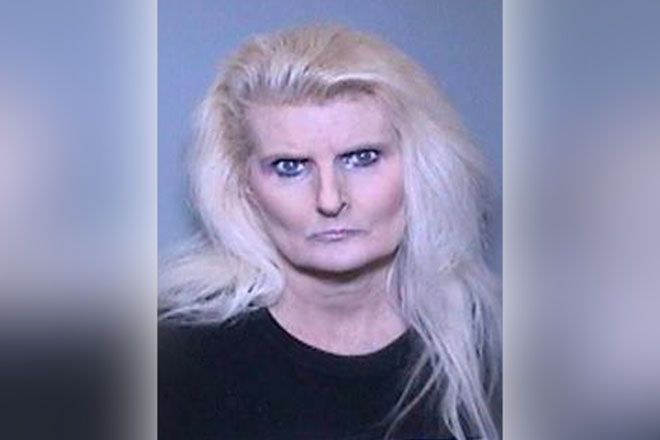 A California woman was arrested last week on suspicion of sexual battery and impersonating a cop after touching a woman outside a Tustin bar, police said.
Denise Christine Latta, 54, of Huntington Beach, approached the victim and a bartender on September 13 and presented a badge similar to those worn by law enforcement. Latta forced the victim to show an ID card before cutting it into pieces, Tustin Police Department said.
Both the bartender and the victim had believed Latta was associated with law enforcement. Officials said in a statement the suspect then ordered the victim to leave the bar.
"Once outside, Latta forced the victim to put her hands on a wall and spread her feet," the Tustin Police Department posted to Facebook last Friday after the arrest. "Latta then searched the victim, touching her breast and groin area over the clothing. Latta then told the victim that she wasn't going to arrest her and told her to leave and never come back to the bar."
The suspect was detained in Old Town, Tustin, last Thursday. She was booked into the Orange County Jail for kidnapping, robbery, false imprisonment, sexual battery, and impersonating a police officer. Bail was set at $100,000, the Orange County Register reported on Saturday.
When Latta was arrested, she was in possession of fake badges and identification cards that read "Agent" and clothing that read "Fugitive Recovery Agent," officials said.
Latta told Tustin detectives that she was a private detective and bail enforcement officer, but did not have the documentation to prove it. The police department said Latta had been "in possession of several items that led detectives to believe this may not be an isolated incident."
Police did not elaborate on additional crimes. The victim and bartender were not named.
The Los Angeles Times, citing Tustin police lieutenant Bob Wright reported that Latta had stun guns and handcuffs when she was arrested last week. Wright said the motive remained unclear but evidence suggested that Latta had "specifically targeted" the victim and knew her name.
Latta's initial court appearance was scheduled to take place today. Tustin Police Investigators said online that any additional victims should contact Detective R. Newton at (714) 573-3249.
Back in March, a 14-year-old boy was arrested in California on suspicion of impersonating a sheriff's deputy. He was allegedly carrying a fake gun in a holster on his oversized uniform. His vehicle—equipped with flashing lights—was used to conduct traffic stops, police discovered.