California Woman Sentenced to 15 Years in Prison for Hitting Elderly Latino Man with Brick
The woman from California who attacked an elderly Latino man with a brick in July has been sentenced to 15 years in state prison, according to the Los Angeles County District Attorney's Office.
Laquisha Jones, 30, admitted to using a brick, to strike 91-year-old Rodolfo Rodriguez, in Willowbrook, California, in July, the Los Angeles County District said in a statement on Thursday.
"Jones also admitted allegations of using a deadly and dangerous weapon, a brick, during the commission of the crime and that she inflicted great bodily injury upon the victim. The defendant also admitted that she was convicted in 2017 of making criminal threats," the LA County District Attorney's Office stated.
Rodriguez was visiting his family when he went outside for a walk after dinner when Jones beat him with the brick, KTLA reported. There were previous reports that Jones reportedly told Rodriguez, a U.S. citizen, to "go back to his country."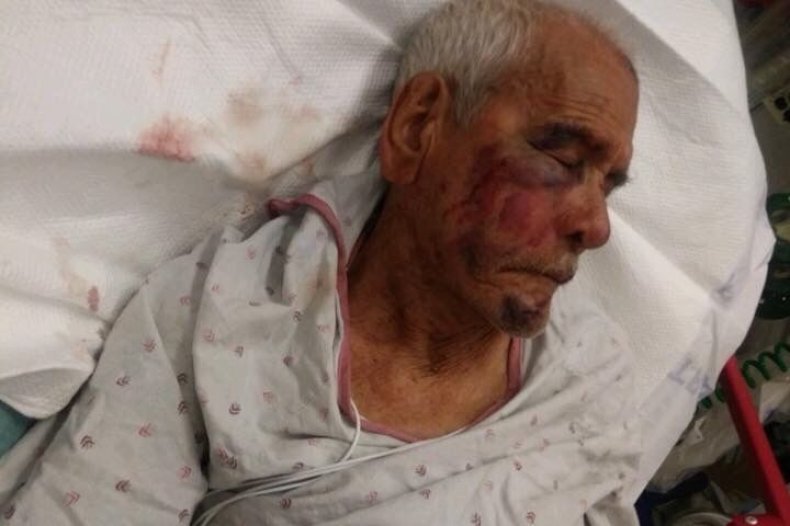 The LA County Sheriff's Office previously told the news station that Jones attacked the 91-year-old because he had bumped into her daughter, which Rodriguez denied. Jones was arrested six days later after fleeing the scene of the attack, KTLA reported.
Misbel Borjas, who witnessed the aftermath of the attack, was able to record it on video after she called 911. The video showed Rodriguez sitting on the ground with his face covered in blood, the Associated Press previously reported. She told the publication that he had tried to block Jones' attack.
"She immediately hit him with her hands and then got a brick and started hitting him in the head with the brick," Borjas previously told the Associated Press. "He tried to block her, but he's old and pretty weak."
Rodriguez suffered from broken cheekbones, head injuries, and bruised ribs from the attack, according to KTLA. In December, Jones entered a no-plea deal to one count of elder abuse and infliction of injury, according to the LA County District Attorney's Office.
Following the attack, a GoFundMe fundraiser was launched by the Rodriguez family to help pay for his medical bills. The fundraising page went viral and raised more than $327,000 of its $15,000 goal. Rodriguez's attorney, Luis Carillo, thanked the community for raising the money and for their support.
"Mr. Rodriguez is slowly recovering from this senseless and brutal assault," Carillo previously told KCBS-TV. "His family is appreciative of the community's outpouring of support and concern about his condition."
Newsweek has reached out to Rodriguez's attorney, Luis Carillo, for comment on the sentencing but did not hear back in time for publication.