California Woman Arrested After Accidentally Stabbing Herself During Fight With Husband and Sister-in-law
A woman in California been arrested after allegedly trying to kill her sister in law with a knife, injuring herself in the process. Roseville Police said they were called after a fight broke out between three people outside a bank on the 2900 block of Douglas Boulevard on July 30, reports CBS 13.
Officers later found that two of those involved in the fight, including 32-year-old suspect Ziaoxin Wu, were husband and wife. The pair were finalizing their separation and the husband had brought along his sister to the bank for support.
When all three were outside the bank, Wu allegedly took out a kitchen knife she had brought along in her purse and attempted to stab her husband's sister.
The husband tried to intervene, with Wu allegedly stabbing him too. During the altercation, Wu stabbed herself in the abdomen with her own knife, police said. Wu was then taken to hospital for her injuries.
Online records show she has since been booked into Placer County Jail on suspicion of attempted murder, inflicting corporal injury on a spouse, and assault with a deadly weapon. She is currently being held without bail.
Elsewhere, Roseville Police arrested a man after he allegedly nearly hit an officer with his car before intentionally crashing into another patrol vehicle. Officers were called on July 31 to a car dealership on Automall Drive following reports of a physical battery.
When police arrived at the scene, they found 38-year-old suspect Frederick Reithel sitting in his car. Officers then approached Reithal and asked him to step out of his vehicle.
The suspect refused and instead put his car in reverse and backed up towards the officer, almost striking the officer in the process. During a pursuit, Reithel also intentionally struck an Roseville Police Department patrol vehicle that was occupied by an officer.
Police eventually disabled the suspect's vehicle, forcing him to flee on foot. Police dogs were then deployed in order to help detain the suspect.
Police later found out that Reatha's license was suspended following a DUI. He was booked into the South Placer Jail on multiple charges including evading a peace officer, assaulting a peace officer with a deadly weapon, driving under the influence, and other related charges, police said in a statement.
He is currently being held in custody, with his bail set at $57,500, according to online records.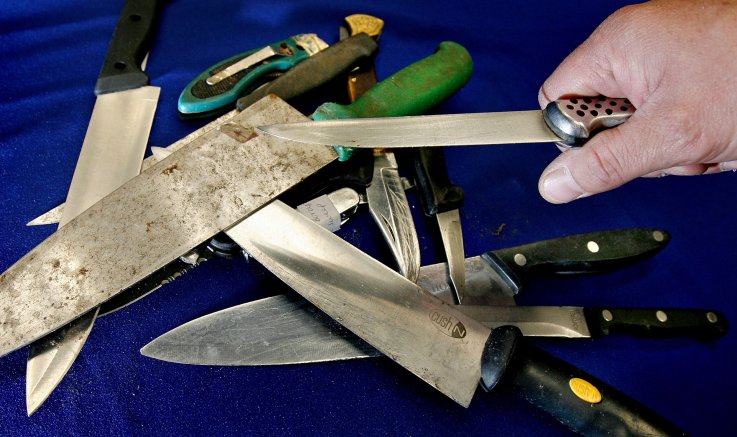 California Woman Arrested After Accidentally Stabbing Herself During Fight With Husband and Sister-in-law | U.S.