California Workers Accuse Kraft Heinz of Racism, File $30 Million Suit
The Kraft Heinz Foods Company prepared for a legal battle today as three employees brought forth a $30 million lawsuit alleging racial hostility and discrimination took place at the Tulare, California dairy facility operated by Kraft Heinz.
Former employees Alex Horn, Lance Aytman and Keith Hooker said in a statement issued by their lawyer that between 2012 and 2018 the trio faced discrimination that included death threats, consistent use of racial slurs, and vandalism of their personal property.
Upon voicing these complaints to management, the trio were forced out of their jobs with Kraft Heinz allegedly terminating their contracts illegally. They said they "repeatedly" asked management to investigate the incidents, only for the treatment to be subsequently tolerated.
"Kraft Heinz is recognized all over the world as an all-American, family-friendly brand. Unfortunately, for our clients, Kraft Heinz symbolizes virulent racism, harassment, and intolerance given what they experienced at the Tulare plant," Felicia Gilbert, San Francisco managing partner at Sanford Heisler Sharp, the law firm handling the case, said in a statement.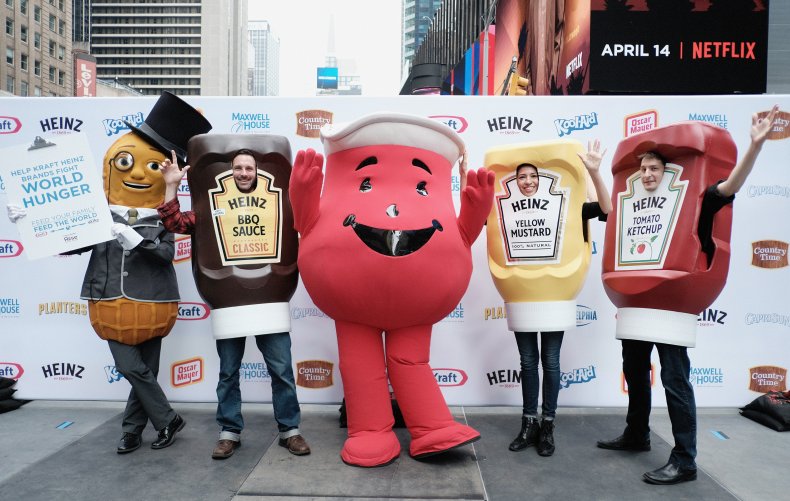 Describing the incidents in greater deal, Sanford Heisler Sharp's statement on the case read that white employees were permitted to use the N-word and voice racial stereotypes in conversation. Horn said a note using the N-word was placed on his locker and that swastikas were drawn on the lockers of Black employees. At the situation's peak, notes were placed on Black employees' lockers reading, "Quit or die (N-word)."
In addition to the verbal abuse, the trio alleged supervisors passed them over for promotions and raises in favor of less-experienced employees in what they said was retaliation for reporting the abuse. Aytman said even though he was told he "had interviewed better than anyone else" for a position, the hiring panel were instructed not to select him.
The trio confronted management about being passed over for positions and were allegedly told to "keep their heads down or else they could join the unemployment line." This soon allegedly resulted in them receiving less desirable assignments, heightened scrutiny and disciplinary action. Ultimately, the three men said this treatment brought on "severe" mental, emotional and physical distress.
In a statement provided to Newsweek by Stephanie Peterson, head of U.S. communications for Kraft Heinz, she said since these incidents were reported in 2018 there have been no other allegations of racial discrimination or harassment at the Tulare plant.
"Kraft Heinz prides itself on creating diverse and inclusive workplaces, and we have a zero tolerance policy for discrimination or harassment of any kind," she told Newsweek. "Whenever a serious allegation such as this is made, we take immediate and swift action, including conducting a thorough investigation and implementing corrective actions if behaviors contradictory to our values are found. The allegations at the Tulare plant are several years old and as soon as we were made aware, we undertook an extensive investigation, including cooperating with law enforcement, to ensure that any behavior that violated our policies, if uncovered, was put to an end."