California Works to Tackle Homelessness by Helping Pets Get Off the Streets, Too
California took a new step toward addressing its homelessness problem by focusing on a new factor: pets.
On Monday, the California State Senate unanimously passed SB-513, a bill presented by Senate Majority Leader Emeritus Bob Hertzberg, a Democrat. Under this bill, homeless support services will receive new funding to allow them to better help those grappling with homelessness.
"California needs every tool at our disposal to get people off the street and into safe shelter," Hertzberg wrote in a statement following his bill's passage. "For many unhoused individuals, the path to safe shelter starts with their pets. Most homeless shelters do not admit pet owners simply because they lack the services to care for our four-legged friends.
"My bill creates permanent grant funding shelters can tap into so they can accept people with pets, removing barriers to safe housing for as much as 10 percent of California's homeless population. This is about supporting both ends of the leash."
In a Twitter thread, Hertzberg thanked the ASPCA, Hope of the Valley and People Assisting the Homeless for their support.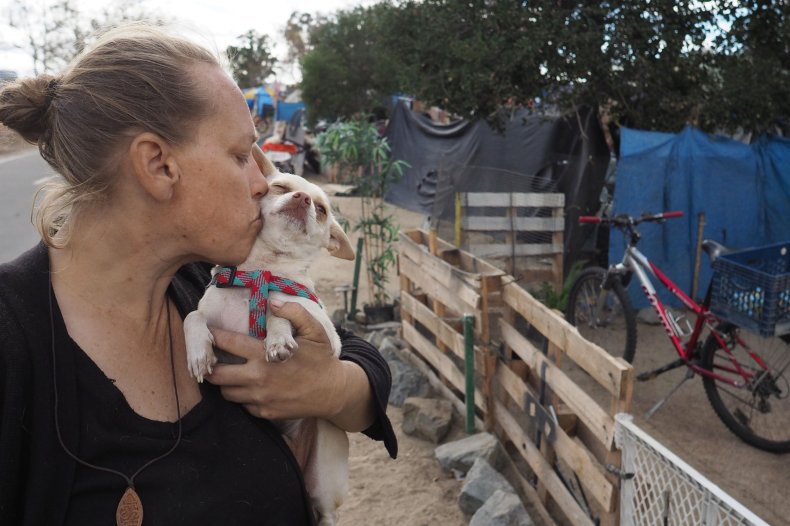 Providing greater assistance to homeless people with pets has been a recurring political pursuit for Hertzberg over the years. According to official releases from the California State Senate, he introduced similar legislation in 2021 as well as in 2019.
"Providing shelter for individuals experiencing homelessness and their pets is a simple, commonsense solution to this extraordinary human crisis we are facing," Hertzberg said last year about his bill at the time, SB-344. "It is cost-effective, humane and proven to work."
Numerous organizations and leaders have spoken in support of Hertzberg's various bills. In 2021, Ken Craft, CEO of Hope of the Valley Rescue Mission, praised SB-344 and explained why such support is necessary when addressing homelessness.
"When a person experiencing homelessness is faced with a decision to give up their pet as a criteria to enter a shelter, they will stay on the streets," Craft explained. "Senator Hertzberg's pet assistance legislation has allowed Hope of the Valley to welcome clients and their pets with the resources to provide food, collars, leashes, kennels, and veterinary care to what often is the most meaningful relationship our homeless guests have. Thank you for empowering us to assist clients, and their support animals, at their point of need."
Last summer, California Governor Gavin Newsom signed a budget proposal that included a onetime funding increase to address a related issue: homeless pets without owners. The $45 million in funding went to the statewide Animal Shelter Assistance Program, which aims to help the state pursue its policy that "no adoptable or treatable animal should be euthanized."