Matthew Todd Miller, Facing Trial in North Korea, Says the U.S. Isn't Helping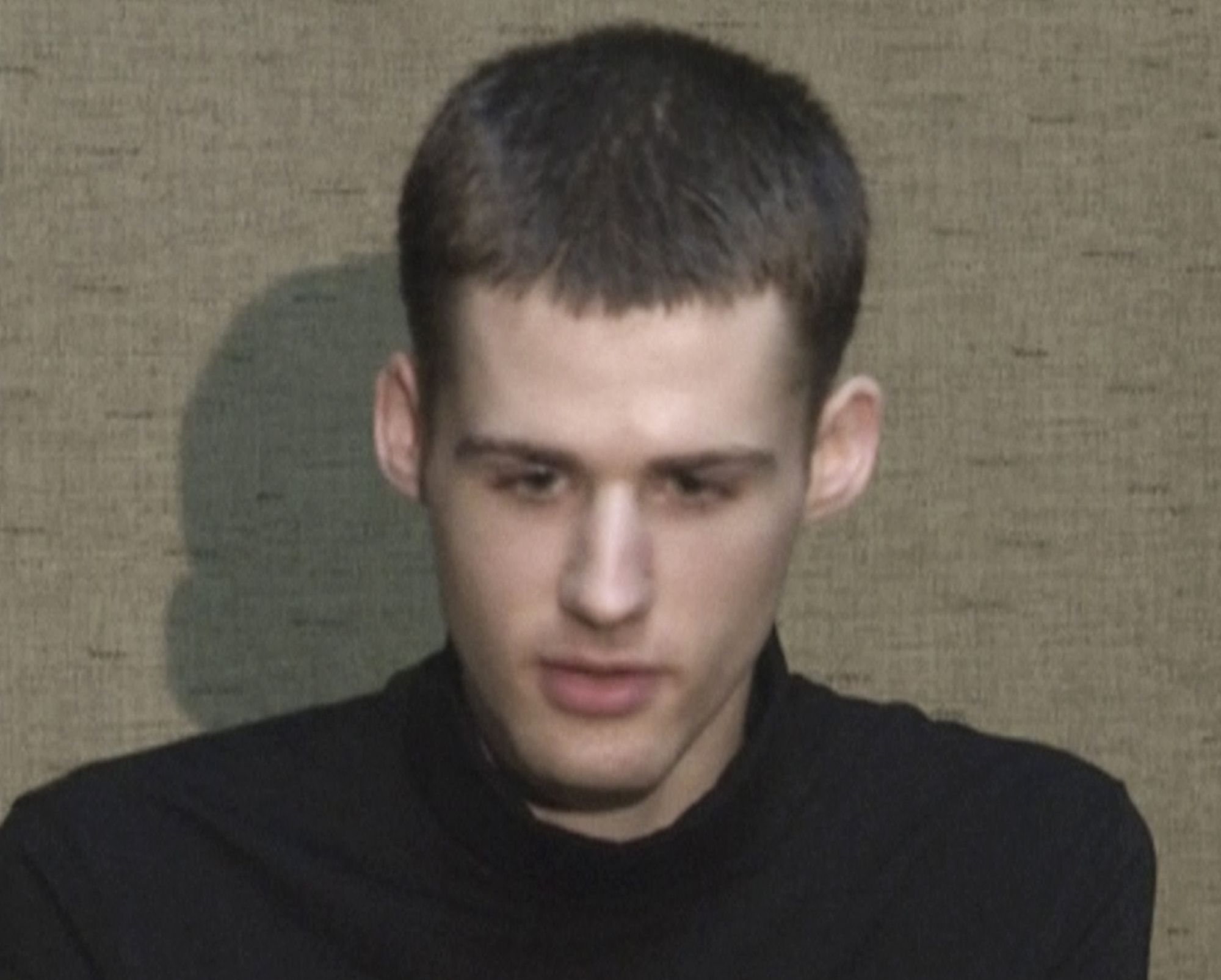 An American young man detained in North Korea since April, who will be put on trial this Sunday, September 14, claims that his repeated pleas for help to the State Department have gone unanswered.
"I have been requesting help from the American government, but have received no reply," Miller told the AP.
Matthew Todd Miller, 24, from Bakersfield, Calif., in a dramatic last minute appeal for help from the US authorities, told CNN reporters, "I think this interview is my final chance to push the American government into helping me."
Miller, who has been held in North Korea since April 10, was taken into custody after he is said by the communist authorities to have torn up his tourist visa at the airport at Pyongyang, the North Korea capital, and shouted that he was seeking asylum, an act the communist authorities deemed "rash behavior."
"The Supreme Court of the Democratic People's Republic of [North] Korea decided to hold on September 14 a court trial on American Matthew Todd Miller, now in custody according to the indictment of a relevant institution," North Korea's state-run news agency KCNA reports.
Miller travelled to North Korea alone in April without leaving any contact information for his family, The New York Times reports.
News of Miller's trial comes less than a week after he gave an interview to CNN in a hotel in Pyongyang, the North Korean capital. Miller did not discuss his alleged crimes with CNN, but in a previous interview with the Associated Press admitted to the "crime" of tearing up his visa.
Despite Miller stating the urgency surrounding his detention and likely prison sentence, there has been a curious lack of reporting about him from the press in Bakersfield and his home state of California.
Robert Price, executive editor of the Bakersfield Californian, told Newsweek that calls made by his paper to the Miller family have repeatedly gone unanswered. A sign outside the family's home says No comment, neighbors are saying they don't know Miller and those close to the family have been instructed by the family not to talk.
Miller's parents, Bill Miller and K.C. Miller, are petroleum engineers and have said little to the press about their son. Miller, described as "shy" by a neighbor, is the youngest of the family's four sons, the AP reports.
Miller is believed to be a 2008 graduate to Bakersfield High School, but the registrar at the school told Newsweek that they do not confirm or deny the names of former students.
Price is not aware of any local groups advocating for Miller's release. And even though CNN reporters showed up to the family's house a couple of weeks ago, little additional information has been revealed about him.
North Korea have set Miller's trial date but haven't provided one for fellow American detainee Jeffrey Fowle. Fowle and Kenneth Bae, another U.S. citizen held in North Korea, were, like Miller, granted time to speak with CNN reporters last week.
Fowle, 56, from Moraine, Ohio, is accused by North Korean authorities of leaving a copy of a Bible in a North Korean hotel, but his family deny he was on a church mission. Proselytizing in the country is strictly forbidden and considered a crime.
Bae has been detained in North Korea since 2012. He ran a tour company specializing in trips to North Korea and was sentenced to 15 years hard labor after being accused of being a Christian missionary and committing "hostile acts."
In August, Miller spoke with the Associated Press and told them he expected to go on trial and to prison for his crime before long.
"I have been requesting help from the American government, but have received no reply," Miller told the AP.
"It is unknown if he spoke to on his own or if his comments were coerced," the AP reports.
The State Department hasn't released any additional information about the detainees since last week, when spokesperson Jen Psaki said.
"Out of humanitarian concern for Jeffrey Fowle, Matthew Miller and their families, we request the DPRK [North Korea] release them so they may return home."