Californians Divided Over End of Foie Gras Ban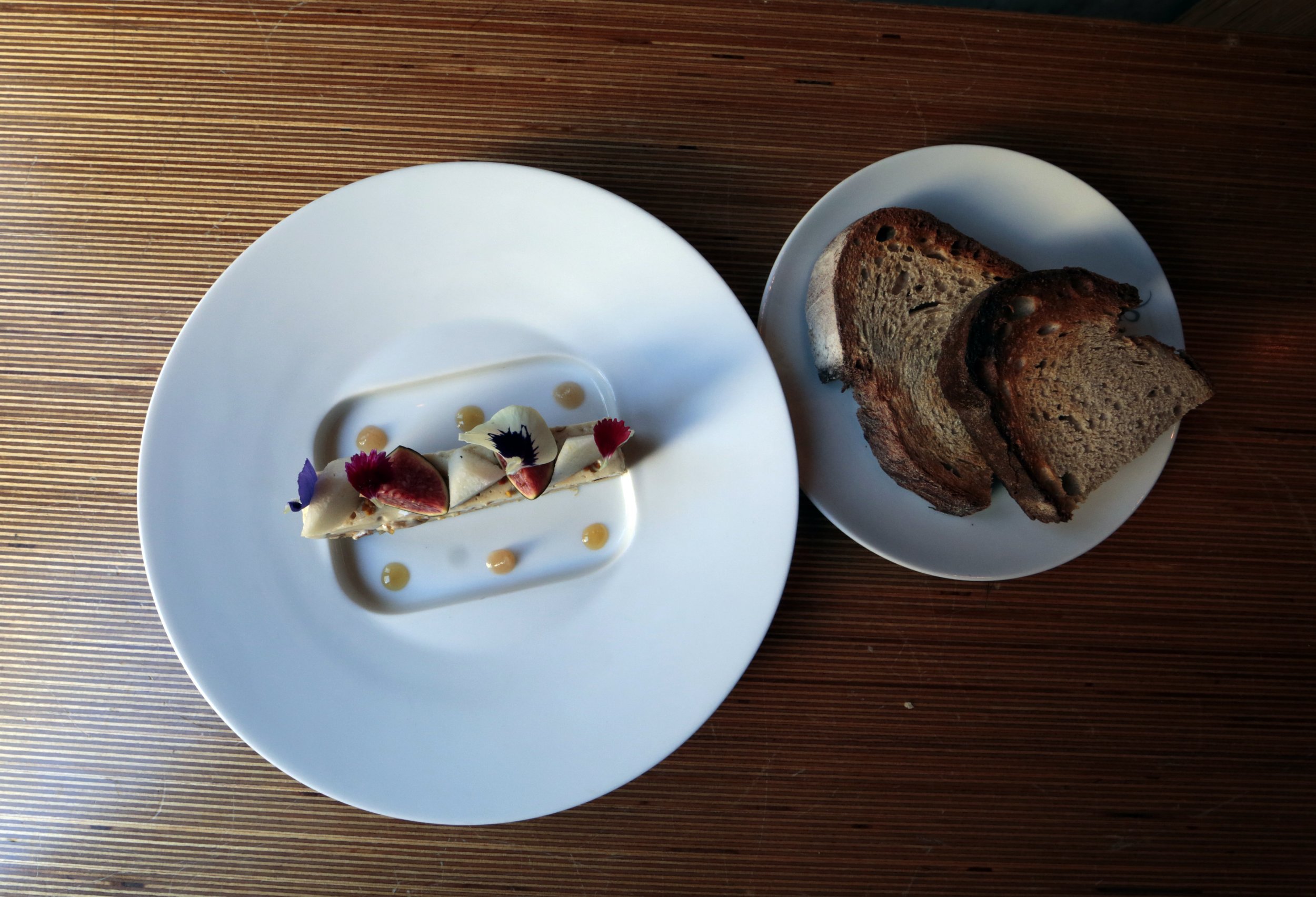 A federal judge deemed California's 2012 foie gras sales ban illegal Wednesday, saying it encroached on the federal regulatory domain of poultry products. News of Los Angeles U.S. District Judge Stephen Wilson's decision sent the foodie world into a frenzy, while animal rights activists decried the return of what they call "torture in a tin" to California menus.
While the decision doesn't change the fact that foie gras cannot be produced in California, it can now be imported from other states and sold in California, previously prohibited under the 2012 ban.
Chefs are rushing to get the French delicacy into their offerings, with some managing to serve foie gras dishes the same day the ban was struck down. David Bazirgan, chef at Dirty Habit in San Francisco, created a four-course all-foie gras tasting menu for clientele Wednesday evening.
"It goes on the menu tonight," Ken Frank, chef and owner of La Toque in Napa, told the San Francisco Chronicle. "All of my sous chefs are jumping up and down. This means chefs in California can cook with their favorite ingredient, just like chefs everywhere else in the world."
Jarad Gallagher, executive chef of Chez TJ in Mountain View, told the San Jose Mercury News that seared foie gras would return to the tasting menu Friday, while Joe Cirone, chef and owner of Hay Market in San Jose, said it would take roughly a week to bring back foie gras that falls in line with his "natural, local" food selection.
Even during the two-and-a-half-year ban, some chefs would serve foie gras in complimentary dishes, as it was only illegal to sell.
While chefs and the gourmet-inclined treated their palates to an old favorite, animal rights advocacy groups and activists expressed their distaste for the ruling, which PETA called an "upsetting move that hinges on a technicality."
PETA's said in a statement Wednesday:
Foie gras is French for fat liver, and Fathead is the American word for the shameless chefs who actually need a law to make them stop serving the bloated, near-bursting organ of a cruelly force-fed bird. A line will be drawn in the sand outside any restaurant that goes back to serving this "torture in a tin" and whoever crosses that line identifies with gluttony that cannot control itself even to the point of torturing animals. And no one should forget that the court found that it is still illegal to force feed a bird and produce foie gras in California, although it now allows foie gras produced in other states that allow such cruelty, to be sold in California. The state will surely appeal the bad part of this ruling, and PETA believes that this decision will be reversed on appeal.
"Foie gras is a product of egregious cruelty to animals, and the state of California has an absolute right to ban it," said Bruce Friedrich, advocacy and policy director at the Farm Sanctuary, an animal rights group that called Wednesday's ruling a "complete misapplication of the law."
State lawyers could still appeal Wednesday's decision and take foie gras off the menus once again.
Many on both sides took to social media with their reactions: