Californians, Facing Thanksgiving Blackouts and Lockdowns, Urged to 'Say No' to Family
California residents were encouraged to hold Thanksgiving events away from family members on Wednesday as the state buckled down to quell a surge of positive COVID-19 cases. Meanwhile, parts of California could be subject to power outages on Thanksgiving Day because of the risk of wildfires.
California Governor Gavin Newsom announced a statewide curfew which went into effect on Saturday and is expected to remain in effect until December 21. Amid these mitigation protocols, health officials are asking Californians to rearrange their Thanksgiving plans to exclude some family members.
"I think it's necessary to modify or pause our usual traditions to really stop the surge this year," California Health Secretary Dr. Mark Ghaly said Tuesday, adding that it was "important to say no even when it comes to the closest people on our family."
"It's really important to be clear," Ghaly said. "Saying no effectively starts with just that—saying no. It's simple, it's direct and it's clear. It often helps close the door for further negotiations."
Coronavirus guidance from the CDPH calls for keeping gatherings "small, short and outdoors and limiting them to those who live in your household." Newsweek reached out to the CDPH for further comment.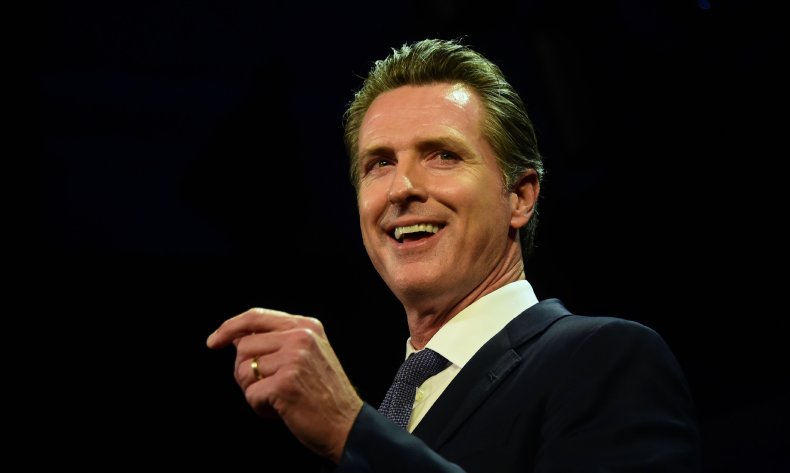 Data released Wednesday by the California Department of Public Health showed 1,114,049 total cases of the coronavirus with 18,875 fatalities attributable to the virus. In order to help stop the spread of COVID-19, Newsom announced a limited stay at home order on Thursday. Social gatherings and non-essential work is prohibited between 10:00 p.m. and 5:00 a.m. in 41 counties where coronavirus transmission risk is high. That represents approximately 94 percent of California's total population.
"We are sounding the alarm," Newsom said in November. "It is crucial that we act to decrease transmission and slow hospitalizations before the death count surges."
Protests over the stay at home order erupted on Saturday in Huntington Beach. Other demonstrators gathered in front of Newsom's private residence to protest.
Some California residents may find themselves without power on Thanksgiving Day. Citing a heightened risk of wildfires caused by fallen power lines, Edison International said Wednesday that it could kill the electricity to roughly 70,000 Northern California residents on Thanksgiving. At risk for blackouts are residents in the mountainous regions of Kern, Los Angeles, Riverside, Ventura and San Bernardino counties. Southern California Edison spokeswoman Taelor Bakewell told Bloomberg News on Tuesday that the blackouts were expected to last until Friday evening.
Newsom received criticism in November for attending a birthday party at an indoor restaurant in an apparent violation of the state's coronavirus safety guidelines. According to a press release on Monday, Newsom's family started self-quarantine proceedings after three of their children "had been exposed to a member of the California Highway Patrol who later tested positive for COVID-19." Newsom and his family have tested negative for the virus.