California's $600 Stimulus Checks: How to Track Your Payment
Qualifying Californians will be able to receive a one-time "Golden State Stimulus" check of up to $600 thanks to a coronavirus stimulus package signed by Governor Gavin Newsom on February 23.
A total of 5.7 million Californians will be eligible for the payments, according to the governor's office.
The California Franchise Tax Board began sending out the $600 payments to qualifying residents on April 15. Those eligible for the check will receive it in the same way they receive their tax return.
The timing of the payment will depend on when a qualifying resident filed a tax return, as the state must receive 2020 tax information before sending the stimulus check. A resident must file taxes before October 15, 2021, in order to get the one-time payment.
California residents who filed a tax return between January 1 and March 1 can expect to receive the check after April 15. Those receiving a paper check by mail should expect to get it in four to six weeks.
If a resident filed state taxes after March 2, it can take up to 45 days to receive the payment as a direct deposit and 60 days for a mailed paper check—that is, once returns are processed.
The California Franchise Tax Board has a wait-time dashboard for tax return and refund processing time frames. Residents can also contact the board for further assistance with the $600 payment by calling 800-852-5711 or by talking with a representative on the website.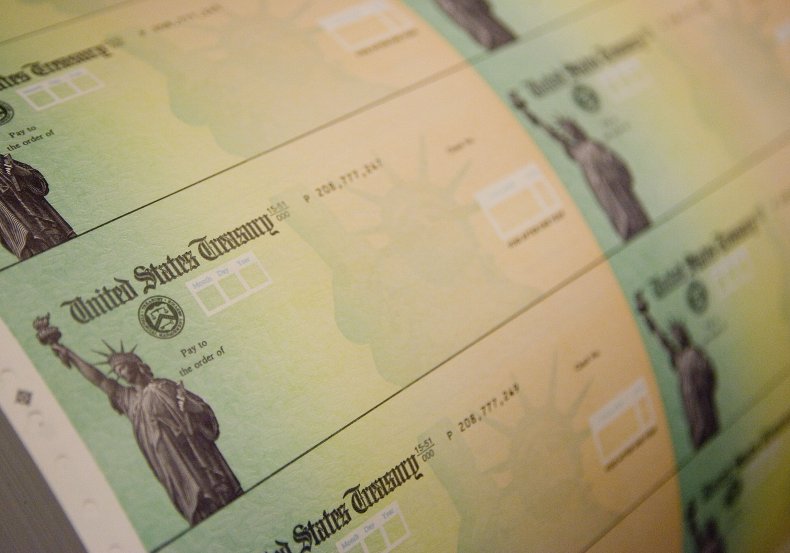 To qualify for the direct payment, residents must either be a California Earned Income Tax Credit (CalEITC) recipient earning up to $30,000 annually or a federal Individual Taxpayer Identification Number (ITIN) filer who made $75,000 or less last year.
Also, they must have lived in California for more than half of the 2020 tax year, be a resident of the state on the date the payment is issued and not be eligible to be claimed as a dependent.
The stimulus package signed by Newsom also included $2.1 billion in grants for small businesses, $400 million in federal funding for child care, $24 million for financial assistance and services for agricultural workers who have to quarantine because of the pandemic, and $100 million in emergency financial aid for qualifying low-income students, among other measures.
"As millions of Californians are struggling to make ends meet amid the devastating impacts of this pandemic, we are taking immediate action in partnership with our legislative leadership to provide families and businesses the relief they need," Newsom said in a statement at the time. "This critical assistance—including child care, relief for small-business owners, direct cash support to individuals and households, financial aid for community college students and more—will help keep our communities afloat as the state continues to confront the immense challenges of this moment."
Newsweek reached out to the California Franchise Tax Board for additional comment but did not receive a response before publication.