California's $853K Execution Chamber Won't Be Reused as State Dismantles Death Row
The largest death row in the U.S. will be dismantled, repurposed into a "positive, healing environment" and its inmates transferred to other prisons within two years.
But there are no plans to "repurpose" the never-used $853,000 execution chamber at California's San Quentin State Prison, according to Vicky Waters, a spokesperson for the California Department of Corrections and Rehabilitation.
The plans for the prison's death row section are the latest development in California's execution narrative. Though California has not abolished executions and is one of 28 states that maintain execution chambers, the state has not carried out an execution since 2006, the Associated Press reported.
The chamber, which is in a separate area of the prison, was built in 2008, according to the American Bar Association.
Gov. Gavin Newsom put a moratorium on executions in 2019 and shut down California's execution chamber at San Quentin. The governor's office shared a series of photos after imposing the moratorium showing equipment being dismantled and carried out of the facility.
Now, the state is going a step further in moving its death row inmates in with the general prison population, with no anticipation that any of them will be dealt their sentences anytime soon, the AP reported.
"We are starting the process of closing death row to repurpose and transform the current housing units into something innovative and anchored in rehabilitation," Waters told the AP.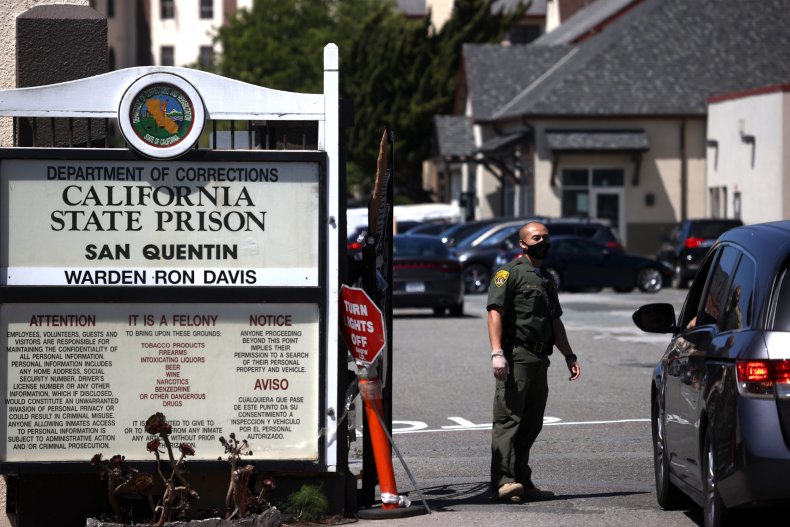 Previously, California law stipulated that male prisoners on death row had to be kept at San Quentin, while women on death row had to be housed at Central California Women's Facility, according to the CDCR website.
A ballot measure passed by state voters in 2016 changed the rule so that condemned inmates can be transferred by prison officials to any state prison "that provides the necessary level of security."
"CDCR may transfer the inmate to another prison which it determines to provide a level of security sufficient for that inmate. The inmate is to be returned to the prison designated for execution of the death penalty after an execution date has been set," the CDCR website said.
Michael Rushford, president of the Criminal Justice Legal Foundation, said that the "underlying motive of the administration is to mainstream as many of these condemned murderers as possible," the AP reported. He added that the objective of the foundation, which backed the initiative, "was to speed up the process" of executions.
Newsweek has reached out to the California Department of Corrections and Punishment for comment on the execution chamber.