California's Coronavirus Restrictions Have Governors All Over the Country Duking It Out Over Tesla's Fate
As Tesla increases its resistance against local operating restrictions in California, government leaders from two other states have proposed the company relocate to their respective jurisdictions. Federal officials, including President Donald Trump and Secretary of Treasury Steve Mnuchin, have argued that California should lift mandates regulating operations at Tesla's Fremont, California, factory.
"California should let Tesla & @elonmusk open the plant, NOW," Trump tweeted Tuesday morning. "It can be done Fast & Safely!"
During a CNBC interview on Monday, Mnuchin also backed Musk, who filed a lawsuit against Alameda County over the weekend before reopening the Fremont facility in defiance of municipal orders.
"I agree with Elon Musk," Mnuchin told CNBC, referencing the Tesla co-founder and CEO's ongoing push to reopen its Bay Area factory. "He's one of the biggest employers and manufacturers in California, and California should prioritize doing whatever they need to do to solve those health issues so that he can open quickly and safely."
Minutes before Musk announced the reopening of the Fremont factory on Monday, Texas Governor Greg Abbott suggested the corporation move its headquarters to his state. Tesla is currently based in Silicon Valley.
"Elon Musk could save billions in taxes if Tesla moves its headquarters to Nevada or Texas. Just saying," Abbott wrote on Twitter, alongside a link to a CNBC report published earlier Monday that made the same statement. Interim Las Vegas Mayor Michele Fiore offered the Nevada city as a relocation site for Tesla several hours later.
"Your neighbors here to the East of you in Las Vegas, Nevada, would welcome you with open arms if you are looking for a new home for your California operation," Fiore said in a statement addressed to Musk and shared to the mayor's Twitter account. Continuing, the mayor's statement outlined fiscal benefits of operating a business in her area.
"We have plenty of land in my Ward for whatever industrial needs you may have. We also can offer more than just a beautiful area; we can provide you with a business-friendly tax and regulation structure," she continued. "More importantly, we can deliver your employees a far higher quality of life at an affordable cost of living."
The offers came amid rising tensions between Musk and Alameda County, which recently extended lockdown regulations implemented in response to the new coronavirus pandemic. Though California Governor Gavin Newsom has permitted manufacturing sectors to reopen at a state level, local authorities can determine their own time lines for actually doing so. In Alameda County, where Tesla's factory is located, officials decided to expand stay-at-home orders and nonessential business closures through the end of May.
On Friday, more than one week after the extension was first announced, Alameda County's Public Health Department released a statement addressing Tesla directly. In it, county health officials indicated that maintaining minimum operations at the Fremont factory was a matter of public safety and said they "look forward to coming to an agreement" with Tesla regarding a reopening plan soon. After learning that the factory reopened Monday, the health department issued another statement urging Tesla to abide by county regulations, noting "further enforcement measures" to follow in the absence of compliance.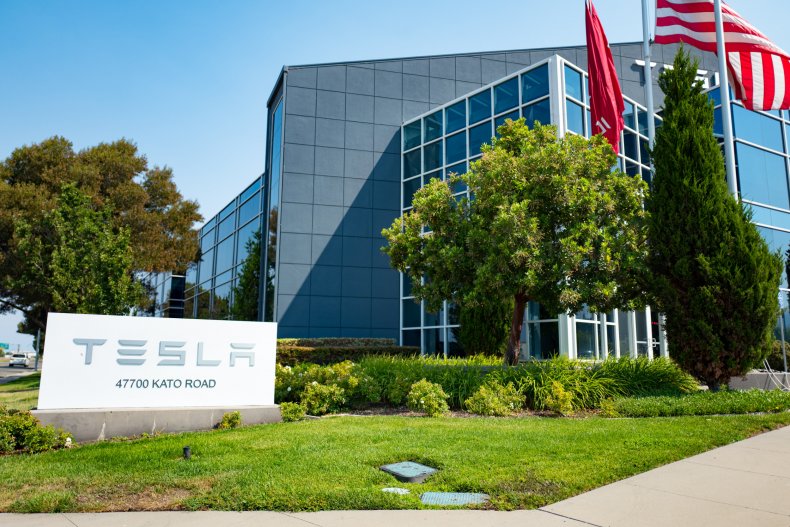 Newsom said during a news briefing on Monday that he was not aware of Musk's intentions to reopen Fremont's factory at that time. However, the governor clearly articulated his support for continued communication with Tesla to work through a prompt reopening plan.
"As it relates to Tesla, I have long been a strong advocate and supporter, early adopter with technology. I have not only known that company, but I've known its founder for many, many years," he said. "I have great reverence for their technology, for their innovative spirit, for their leadership, and I have great expectations that we can work through, at the county level, the issue with this particular county and this company in the next number of days."