California's Foie Gras Fight Ramps Up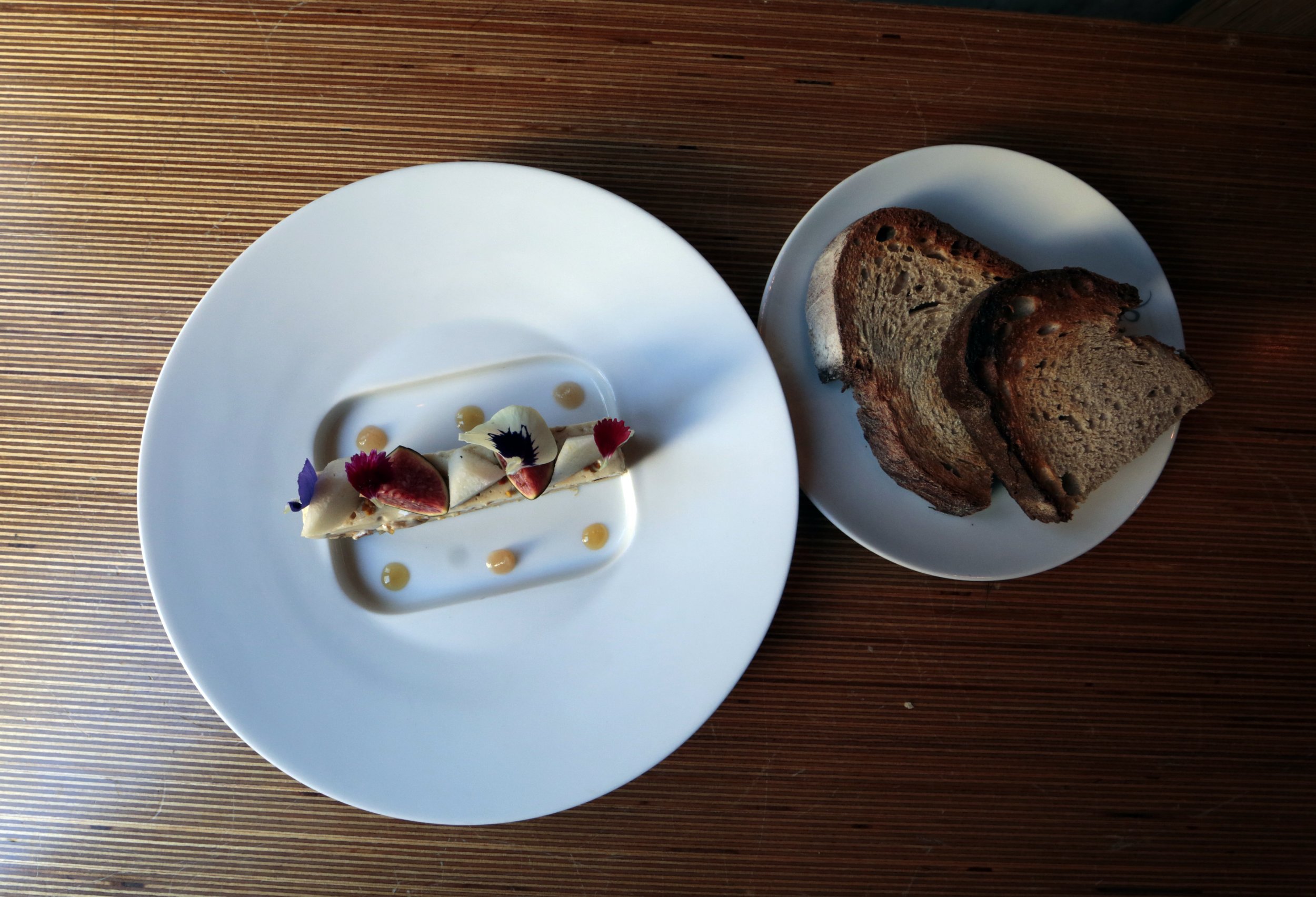 Updated | Not so fast, foie gras connoisseurs. California Attorney General Kamala Harris announced Wednesday that her office would appeal a January 7 decision to lift the state's foie gras ban.
The ban, which went into effect in 2012, had prevented restaurants and stores from selling the fatty liver that is viewed as a culinary delicacy by some and a product of animal cruelty by others.
Los Angeles U.S. District Judge Stephen Wilson deemed the ban illegal in last month's decision, saying it encroached on the federal regulatory domain of poultry products. Foie gras still can't be produced in California, but Wilson's decision made it legal to import and sell it.
Many chefs rushed to fold foie gras back into their menus; with one even creating a four-course all-foie gras tasting menu the same day the ban was struck down.
Animal rights advocacy groups and activists were incensed by the decision.
"Foie gras is French for fat liver, and Fathead is the American word for the shameless chefs who actually need a law to make them stop serving the bloated, near-bursting organ of a cruelly force-fed bird," PETA wrote in a statement following the decision. "The state will surely appeal the bad part of this ruling, and PETA believes that this decision will be reversed on appeal."
State lawyers have now filed paperwork with the 9th U.S. Circuit Court of Appeals to begin the formal appeal process.
"Kamala Harris is right to appeal this questionable ruling," said Paul Shapiro, vice president of farm animal protection at the Humane Society. "California has the right to prevent the commerce in such a cruel and inhumane product."
But the pro-foie gras faction disagrees. "We're very confident that the district court's judgment will be upheld on appeal," the plaintiffs who had challenged the ban said in a joint statement. "The decision was based on the simple fact that, in the field of meat and poultry, federal law is supreme. California does not have the right to ban wholesome, [U.S. Department of Agriculture]-approved poultry products, whether it's foie gras or fried chicken. We look forward to having our victory affirmed by the Ninth Circuit Court of Appeals."
The final word on selling foie gras in California is still to come. If the ruling is overturned, California would return to being the only U.S. state where the production and sale of foie gras is banned. More than a dozen countries worldwide have bans on production, says Matthew Strugar, legislative director of the PETA Foundation. Though Chicago instituted a ban on foie gras in 2006, it was quickly repealed, Strugar says, and no other U.S. city or state has passed a similar ban.