Despite shortages in intensive care unit (ICU) capacity at California hospitals, businesses have been given the green light to reopen after Governor Gavin Newsom lifted the statewide lockdown this week.
Public health officials announced on Monday that the state's five designated regions would exit their stay-at-home orders now that four-week projections for hospital availability have risen above Newsom's 15 percent threshold.
The easing of restrictions means all counties would go back to the color-coded four-tier system California had previously used, which assigned risk levels based on local coronavirus case rates and test positivity.
The majority of California's 58 counties are in the strictest tier (purple). Those counties are now allowed to resume outdoor recreational activities, such as museums and zoos, and reopen some indoor businesses, effective immediately.
Personal care services, such as salons, and retailers, including indoor malls and shopping centers, can open at 25 percent indoor capacity, with everyone wearing masks, Los Angeles County Director of Public Health Barbara Ferrer said during a Monday news conference. Outdoor dining will be allowed to resume soon, but restaurants will have to wait until county occupancy limits are announced toward the end of the week.
Los Angeles County, the state's hardest-hit county, is expected to issue a new health order on Friday. In-person dining was suspended in the county starting November 25 and was closed for three weeks when the statewide order went into effect.
"This is not the time for people to think we can get back to our normal businesses and our normal ways of interacting with each other," Ferrer warned on Monday. "If we're not careful, our metrics that are headed in the right direction will quickly change,"
Private gatherings will remain limited to outdoors-only, and no more than three households are permitted to gather, with a total of 15 people in attendance.
Fitness facilities are allowed to open outdoors, as well as cardrooms, mini-golf, go-karting venues and batting cages, although the latter will be capped at 50 percent capacity. Hotels and motels can also reopen.
The California Department of Health is still recommending that faith-based services be held outdoors.
The ending of the regional stay-at-home orders also means an expiration of the state's curfew on nonessential activities, which were limited between 10 p.m. and 5 a.m.
Although local jurisdictions can implement stricter rules than those permitted by the tier, Orange County, Riverside County, San Bernardino County and Ventura County have announced they will lift the ban on outdoor dining and indoor personal care services.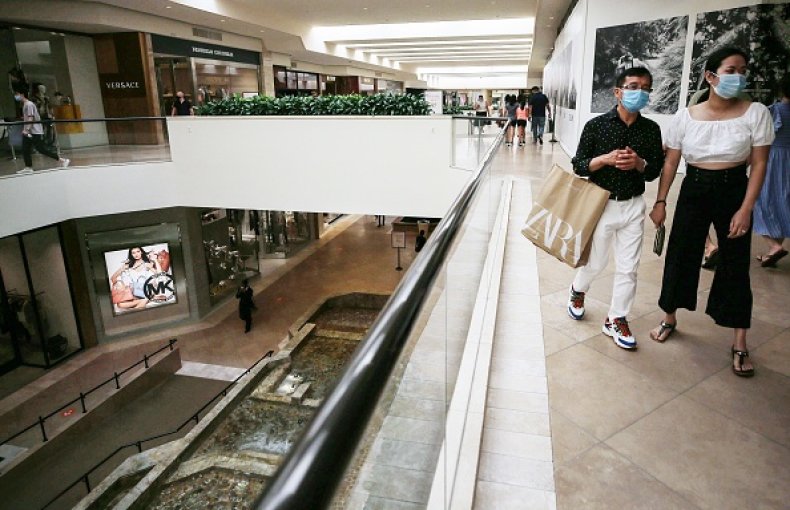 According to the California Department of Health's county dashboard, only three counties are in the second strictest, or "substantial," risk level (red tier), and only one county has coronavirus levels that give it its "moderate" risk level (orange tier).
In the red are Mariposa County in the San Joaquin Valley, Alpine County in Greater Sacramento and Trinity County in Northern California, which have fewer new daily cases and a lower test positivity rate than the rest of the state. This allows for museums, zoos and aquariums, as well as gyms and fitness centers, to reopen indoor activities at 25 percent capacity and 10 percent capacity, respectively.
Retailers in these three counties will be allowed to expand indoor operations to 50 percent capacity, and movie theaters can reopen at 25 percent capacity.
Bars will remain closed, but restaurants in these red tier counties can reopen indoors at 25 percent capacity or with a maximum of 100 people, whichever is less.
Sierra County in Greater Sacramento is the only county in the state to have a moderate risk level. Here, amusement parks can reopen at 25 percent capacity for in-county visitors, movie theaters can operate at 50 percent capacity, and museums, zoos and aquariums can open indoors with 50 percent capacity.
Indoor dining can open at 50 percent capacity, or a maximum of 200 people, whichever is less. Bars in Sierra County are also allowed to reopen, but outdoors only.
California has led the country as the state with the highest cases of coronavirus. Last week, the Golden State topped 3 million cases. Only four other states have surpassed 1 million confirmed cases.
According to the state's dashboard, ICU availability in both Southern California and the San Joaquin Valley remain at zero percent. Northern California is the only region to have capacity beyond Newsom's 15 percent parameter, as of Tuesday.