California's Universal Health Care Plan Faces Deadline, And Hefty Tax Hike to Pay for It
The fate of a new universal health care bill in California lies in the hands of the state's General Assembly.
The California Guaranteed Health Care for All is expected to be voted on Monday. Although the chances of it becoming law are slim, the vote adheres to a strict deadline that, if not passed, will not be able to reach the state Legislature for another year. If the CalCare bill receives 41 "yea" votes in the Assembly, it will advance to the state Senate.
According to the bill's text, the CalCare system aims to "provide comprehensive universal single-payer health care coverage and a health care cost control system for the benefit of all residents of the state."
However, the bill could be set back due to one key aspect: funding through tax increases. The Associated Press reported that CalCare could cost at least $256.5 billion from taxpayers per year, as it would benefit all 40 million state residents. With a current state budget of about $262 billion, the new system would cost an additional $94.5 billion to operate.
The increase in taxes would be overseen by the Assembly Constitutional Amendment 11, which would have to be voted on by the general public if CalCare becomes law.
"A vote for this bill is naturally a vote for the taxes that come along with it," California Chamber of Commerce policy advocate Preston Young told AP. "Health care costs continue to increase, so the tax obligations correlated with it will go up as well."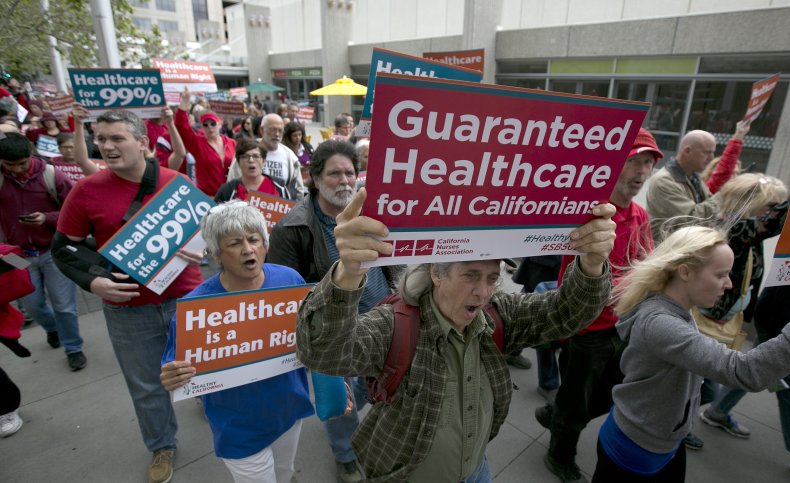 Supporters of the bill say it is a worthwhile investment. According to the California Health Care Foundation, nearly 49 percent of all California residents skipped or postponed a health care procedure due to cost. Among that number, only 2 percent felt that their condition did not worsen due to their decision. Further, 25 percent of California residents reported that they or someone they knew had difficulty paying at least one medical bill in the past year.
"Sure, there is sticker shock. But there should be sticker shock for how much we are paying now," California Nurses Association director of government relations Stephanie Roberson told AP. "What are we getting? People are still uninsured. People are still underinsured. People are going into medical debt. People have to reach tens-of-thousands of dollars of deductibles. We'll eliminate that under this program."