Call for Action in Response to Undercover 'Sex for Grades' University Scandal
People around the world are calling for action following a report about sexual harassment at top West African universities, where male professors were caught on camera propositioning journalists posing as students.
The year-long undercover investigation by BBC Africa Eye was released on Monday. The BBC documentary, Sex for Grades, focuses on harassment at the University of Lagos, Nigeria, and the University of Ghana.
Academic institutions in West Africa have long faced allegations of sexual harassment by lecturers, but it's never been proven in this way. The documentary highlights a well-known reality that some academics use their position to force students into having sex.
After gathering dozens of testimonies, the BBC sent undercover journalists posing as students inside the University of Lagos and the University of Ghana. These female reporters were sexually harassed, propositioned and put under pressure by senior lecturers at the institutions, all while wearing secret cameras.
The report revealed details from current and former students making allegations against university staff over the course of many years.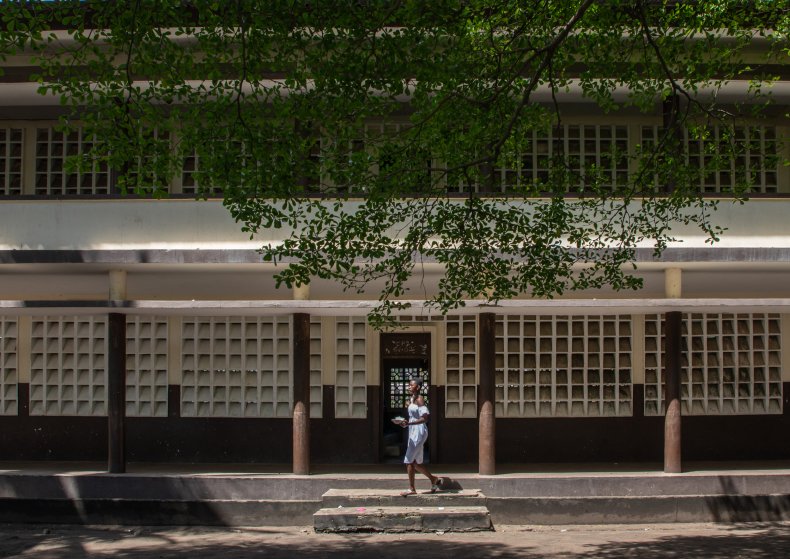 Three of the men featured, two in Ghana and one in Nigeria, have now been suspended pending investigations.
University of Lagos lecturer, Dr. Boniface Igbeneghu, was filmed asking inappropriate questions toward a journalist posing as prospective 17-year old student. During their final meeting, the lecturer was filmed physically harassing her and asking to kiss her inside of his locked office.
Dr. Igbeheghu is also a pastor. He was publicly condemned by his church after the documentary was released.
High-profile West African figures and social media users have been demanding action and sharing their related stories. The hashtag #SexForGrades has been trending worldwide.
Femi Gbajabiamila, the speaker of Nigeria's House of Representatives, said the revelations called for a "moment of reckoning" for the country.
Following that, Gbajabiamila tweeted, "Our higher institutions where this culture of abuse have been allowed to thrive must also acknowledge their responsibility and act to put an end to these shameful practices. We owe our children that much. #SexForGrades @BBCAfrica".
"It is no longer enough to sweep allegations under the carpet or force victims to withdraw their allegations, victimise or stigmatise them," Nigeria's First Lady, Aisha Buhari, said at a premiere on Monday.
The first lady of Ekiti state, Bisi Fayemi, revealed she was also a victim of campus sexual harassment at a screening of the film in Lagos, and commented on the culture of silence surrounding this endemic issue.
"It is time for us to speak up and speak out and for those who do we need to stand with them and not silence them. Because the culture of silence has endured long enough," she said.
The BBC has reportedly been contacted by over 120 people sharing personal stories of alleged abuse and harassment in education since the documentary aired.