'Call of Duty: Black Ops Cold War' Free Zombies Week Start Time and How to Download
Call of Duty: Black Ops Cold War Zombies goes free-to-play on January 14, and will be through January 21, so we want to make sure you're fully prepared for the mayhem that lies ahead. Below, we reveal when the free access weekend is expected to start, explain how to download the demo and outline the modes you'll be able to play during the trial. If you've never played Zombies before, now's the perfect time to start.
Call of Duty: Black Ops Cold War free Zombies week start and end time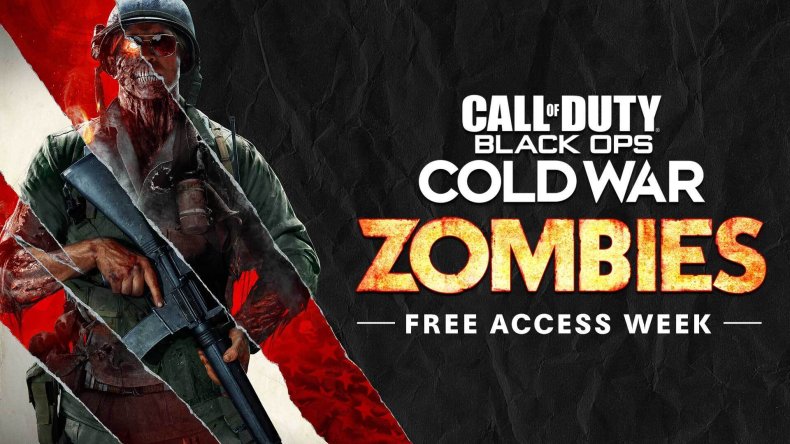 While Activision has yet to announce a precise start time for the Free Zombies Week festivities, logic dictates the demo will start to roll out January 14 at 1 p.m. EST. If the pattern established by previous free Call of Duty weeks holds true, the content will be live through January 21 at 1 p.m. EST. Preloads for the demo have not been announced at the time of this article's publication, so you'll need to head to your platform's store once the start time arrives.
How to download the free Zombies demo
In order to take part in the free Zombies week, you'll have to download a bespoke demo during the event window. In other words, unlike the free weekends for Modern Warfare, this one won't be automatically linked to the Warzone app. Although, having Warzone installed may help you find the demo early if the deployment winds up being delayed or buggy.
We'll do our best to provide working store links as they become available.
PS4/PS5: Search for "zombies free access" in the PlayStation Store. The demo may also appear on the "What's Hot" section of the front page. This PlayStation Store link may also help you find it, specifically for PS4. It may also be listed as a "bundle" on the Black Ops Cold War store page too.
Xbox: Search for "zombies free access" in the Microsoft Store. This leaked link may also become active once the start time arrives.
PC: In Battle.net, go to the "BLACK OPS" tab and select "Try It Free." Additionally, this direct link should also help.
In the event these methods fail you once the demo is live, try opening Warzone, go to the store and choose "franchise store." The Call of Duty: Black Ops Cold War - Zombies Free Access demo may be live there before the above-mentioned store pages are officially populated.
What Zombies content can I access for free?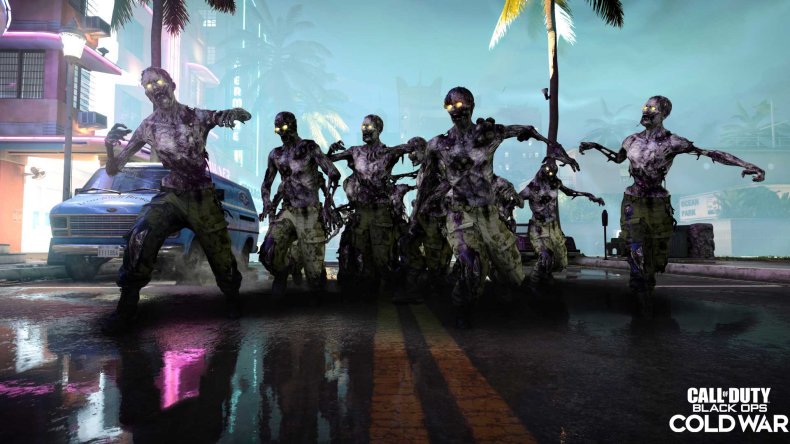 Since this is the first time a Zombies mode has been offered for free, you may be wondering exactly what content will be available to players through January 21. Thanks to the official announcement blog post from Activision, we've got answers.
Die Maschine: Die Machine is the first Zombies map for Black Ops Cold War, and it's a remixed version of the Nacht der Untoten map from 2008. Team up with friends to survive as long as possible before being exfiltrated, or embark on a lengthy Easter egg quest to discover the secrets buried underneath.
Cranked: In this mode, teams must keep killing Zombies as fast as possible before the timer runs out. The timer length shortens as the match carries on, so you'll need a quick trigger finger to survive later rounds.
Onslaught [PS4/PS5]: If playing on PlayStation, you'll have access to the Onslaught mode. Fight hordes of zombies on multiplayer maps and accrue kills and souls to proceed to the next area. This mode is designed for duos.
In other words, the entire suite of Black Ops Cold War Zombies content will be free to everyone through January 21. There aren't many restrictions beyond the PlayStation-exclusive Onslaught mode, so take advantage of all the new features in loadouts, progression and more.
Call of Duty: Black Ops Cold War is available now on PS5, PS4, Xbox Series X/S, Xbox One and PC. If you want to learn more about the Die Maschine Easter egg, check out our guide.
Will you be playing Black Ops Cold War during the Zombies Free Access Week? Which part of the demo are you most looking forward to? Tell us in the comments section!