'Call of Duty: Black Ops Cold War' and Warzone Season 2 Release Date Revealed in Trailer
Call of Duty: Black Ops Cold War and Warzone Season 2 finally have a release date. Starting February 25, players will be able to enjoy a wide range of new content across the main game and its companion battle royale. The important news was revealed via a cinematic trailer published Tuesday afternoon.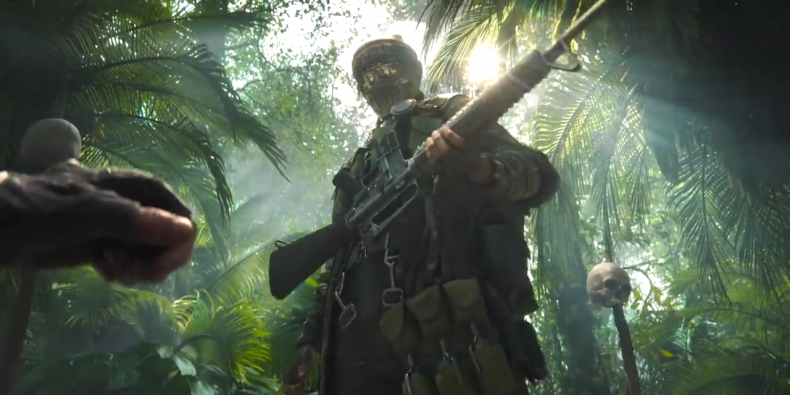 Here's what the trailer's official description has to say about the upcoming Battle Pass planned to launch later this month:
"It's a jungle out there. Let's get a little WILD. The cavalry arrives in Season 2 of #BlackOpsColdWar​ on February 25. After the attack on The Pines, Adler has been taken hostage. Intel leads to Southeast Asia, where Naga, a Perseus operative, has been distributing deadly Nova 6 gas through a vast cartel network. In Season 2, head to a stronghold in the jungles of Laos to strike back, rescue Adler from captivity and even the fight."
Beyond this narrative backdrop, there are a few smaller details revealed in the two-minute clip as well. With regard to weapons, viewers get quick glimpses at a crossbow, mingun, a previously unseen SMG, and a weapon that looks a lot like the Galil assault rifle that's made several appearances across the rest of the Black Ops series. The trailer's featured characters are also traversing through the jungles of Laos, which is a very strong indicator that at least one of the new maps will be located there.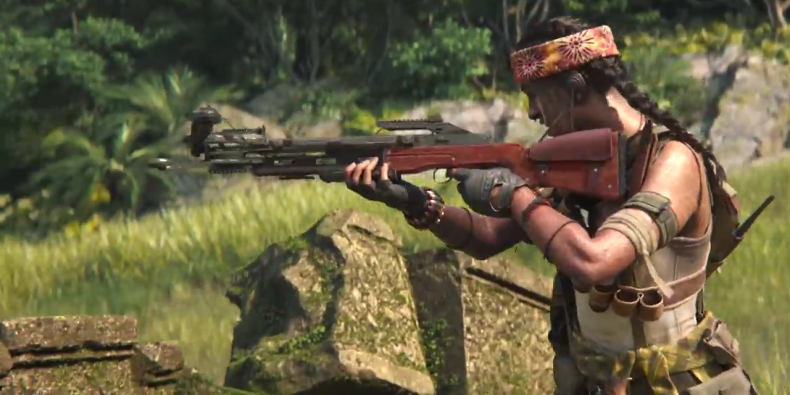 The Operator most prominently featured is, of course, Naga, who is a green-clad soldier that seems perfectly suited for maps drenched in plant cover. Judging by his thick Russian accent, it's also abundantly clear he's on the Soviet side of the war. He plans to use the Nova 6 supply line as a distraction somehow, but we don't yet know what his plans might be.
Unfortunately, given the brief nature of the trailer, that's all we know about Black Ops Cold War and Wazone Season 2 for now. However, now that we finally have that February 25 release date locked in, expect Activision to dole out many more teasers and explainers over the next few days. After all, we still don't have the faintest clue what might be next for Warzone and Zombies, which means there could be additional trailers to detail that critical information.
The only slight tease that exists for Warzone and Zombies dropped its way onto the Verdansk map last Thursday. Head to the Hospital building, and you just might see a Trial Machine from Zombies. Leakers speculate that this strange item might relate to a new mode called Outbreak. In this alleged mode, groups fight off hordes of zombies on large Fireteam-style maps. According to those familiar with the content, Outbreak has previously been described as "open-world Zombies."
Call of Duty: Black Ops Cold War Season 2 begins February 25 on PS5, PS4, Xbox Series X|S, Xbox One and PC.
Are you excited for Black Ops Cold War Season 2? What are your thoughts on the new trailer? Tell us in the comments section!