'Call of Duty: Black Ops Cold War' PS4 Alpha Preload, Start & Release Time Revealed
Call of Duty: Black Ops Cold War will soon host a free Open Alpha on PS4, and we're here to tell you everything we know about the limited-time event including its start time, release time and important preloading information. Want to get your first look at one of 2020's most popular multiplayer experiences? Reading these details will give you a chance.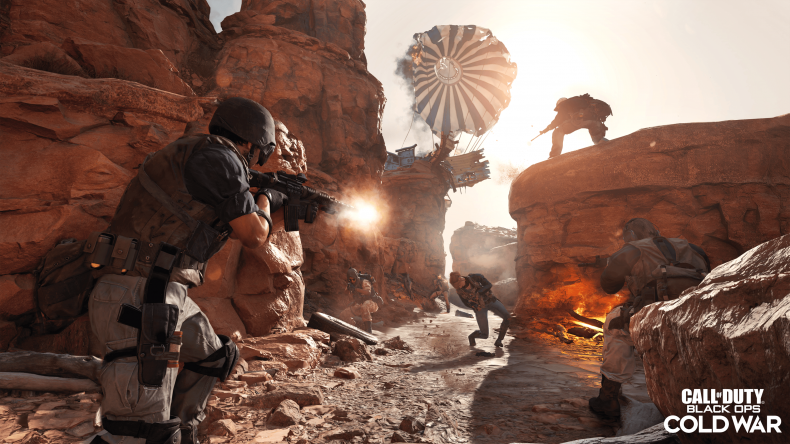 What time does the Call of Duty: Black Ops Cold War Open Alpha start and release?
According to a newly published PlayStation Blog post, the Black Ops Cold War Open Alpha is set to run September 18 at 1 p.m. EDT through September 20 at 1 p.m. EDT. During that window you'll be able to download and play it freely through the PlayStation Network. In fact, players don't even need a PlayStation Plus account to get in on the action.
Can I Preload the Black Ops Cold War Open Alpha?
If you want to be one of thevery first to enjoy the Black Ops Cold War Open Alpha as soon as it starts, you'll also be able to preload the content to have it ready for the above-listed start time. Preloads are set to begin September 17 at 11 a.m. EDT. You can get it via the PlayStation Store here, but you'll likely be able to find it by searching for "black ops cold war" or by checking out the "What's Hot" section of the digital storefront.
Be aware that the Open Alpha requires about 25GB of free hard drive space, so clear out any unused games or demos as necessary to ensure it can fit.
What to expect from the Open Alpha
Even though the September 16 PS5 Games Showcase featured a campaign mission about infiltrating an airport, the Open Alpha will be purely focused on the game's new competitive multiplayer suite. Activision has confirmed it will have "multiple modes, maps and a preview of the Create-a-Class and Scorestreak systems." Here's a recap of what's in store for players.
Modes: 6v6 Team Deathmatch, Kill Confirmed and Domination. 12v12 Combined Arms: Domination gets its own maps.
Combined Arms: 12v12 capture and defend points with vehicles.
Maps: Satellite and Miami (traditional modes). Armada and Crossroads for Combined Arms.
Loadout and Scorestreak testing.
That's all you need to know about the Call of Duty: Black Ops Cold War PS4 Open Alpha for now.
Call of Duty: Black Ops Cold War releases November 13 for PS5, PS4, Xbox Series X/S, Xbox One and PC.
What are your thoughts on the Black Ops Cold War Open Alpha based on these details? Will you be playing as soon as it releases? Tell us in the comments section!